Safeguarding Training FAQs – Your Questions Answered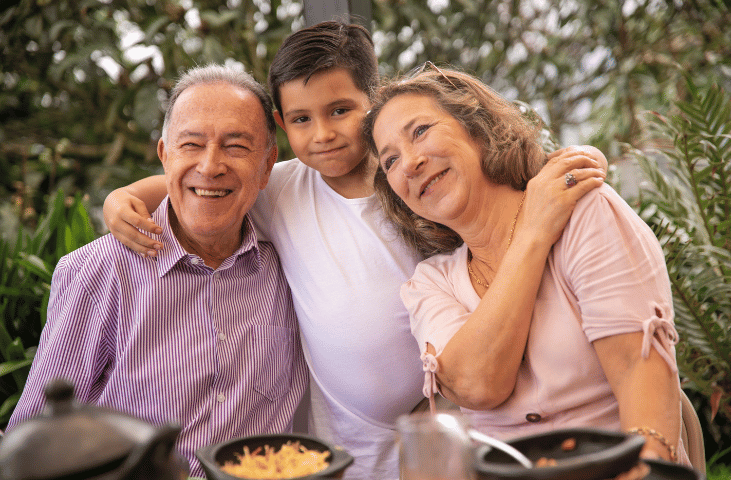 Estimated reading time: 9 minutes
No matter what level you're at or what industry you're in, you will likely have many questions when it comes to safeguarding training. Our general safeguarding FAQs cover the whole spectrum of training and what it entails, including questions about course contents, cost, timings and the relevant legislation.
Here, we take you through our safeguarding training FAQs and their answers:
What is safeguarding training?
Safeguarding is the process of working to protect individuals from harm in the form of abuse, neglect, exploitation, and any other form of maltreatment. A safeguarding training course will teach you the best practice for protecting individuals from harm in the workplace and further afield, including what to do if you suspect abuse or neglect and how to report your concerns so that the various safeguarding partners can investigate such incidents further.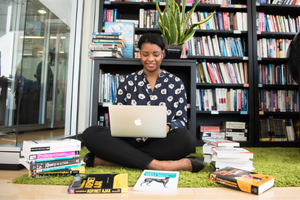 Is child protection training and safeguarding training the same?

The term safeguarding and child protection are used synonymously, but safeguarding is a wider term that promotes what we do as a society to protect individuals from harm such as abuse, neglect, and sexual exploitation. The term child protection is a subset of the safeguarding process and is the process of working to help children who have already been a victim of abuse, neglect, exploitation or any other form of maltreatment. You can read more information in our blog What is the difference between child protection training and safeguarding training?.

Do I need to take both safeguarding training and child protection training?
You need to know the basics of both child protection and safeguarding training if you work with or around children and/or vulnerable adults in the United Kingdom. Most verifiable safeguarding courses will give an overview of both topics.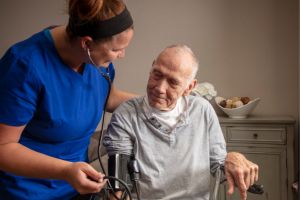 Do safeguarding training certificates expire?
Safeguarding training certificates should have an expiry date. Safeguarding involves lots of multi-agency working and an understanding of the various laws, legislations, and guidance surrounding the topic. Such information is reviewed and updated frequently, often multiple times throughout the year, so you need to ensure your most recent safeguarding training certificate reflects these changes.
How often should you do safeguarding training?
Safeguarding training needs to be refreshed periodically so that your understanding of the various processes and procedures is up to date. Safeguarding laws and legislations change all the time in response to real-life events, and as such, you will typically need to refresh your training every 2 years. This can vary by training provider, however, so always be sure to check the date on your safeguarding certificate.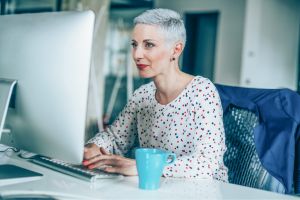 Is safeguarding training a legal requirement?
Failing to take a safeguarding training course in roles that require you to have a knowledge of safeguarding can lead to serious legal consequences for you as an individual and for the reputation of the organisation you work for.

Depending on the sector you work in and your role and responsibilities within the organisation, the legal consequences could be quite severe. If you are prosecuted for any safeguarding-related incident, this information will remain on your criminal record and could seriously impact your ability to secure a job in the future. DBS checks are required for almost every role that involves working with children and vulnerable adults, and safeguarding convictions will never be filtered from recruiters on your DBS certificate.

Which safeguarding course can I take to get started?
If you would like to take a verifiable online safeguarding training course to gain an excellent introduction to safeguarding, we recommend our bestselling Safeguarding Children online course. We offer a range of sector-specific online safeguarding courses, all of which can be accessed 24/7 and can be paused and restarted as many times as necessary to suit your busy schedule. Be sure to browse our full list of courses before purchasing to ensure you're taking the right course for your work environment.

In addition to online safeguarding training, we also offer face-to-face safeguarding training courses which take around 3 hours/half a day. You can either opt for onsite training, where a trainer comes to your setting, or live virtual training sessions delivered via videoconferencing. You can find out more about our face-to-face safeguarding here.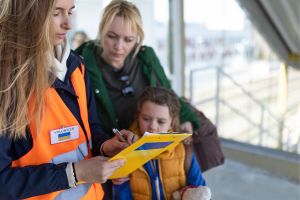 How do I report a safeguarding concern?
If you suspect a child or young person might be at risk of abuse or neglect, for example, you should never take it upon yourself to approach the individual(s) in question. Rather, you should contact your organisation's designated safeguarding lead person and make a report of the incident in the appropriate manner. Or, if an individual is in immediate danger or there is risk to life, you should dial 999 in the first instance.

A verifiable safeguarding training course will help you to understand exactly how to file a safeguarding report, including useful information on important aspects of reporting concerns such as confidentiality and reacting in a timely manner.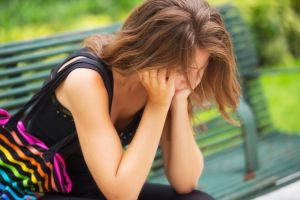 Are safeguarding training certificates necessary?
Every safeguarding training course you take should provide you with a verifiable safeguarding certificate on successful completion. This is necessary so that you can evidence your training to inspectors and other professionals. Without a certificate, there is no way of knowing that you have taken a safeguarding course.
When do safeguarding training certificates expire?
Typically, a safeguarding training certificate from Smart Horizons will expire after 2 years. However, some of our certificates will expire in a much shorter period of time, particularly if the course content is likely to change rapidly. Every safeguarding certificate will come with its own expiry date. If yours doesn't have an expiry date, this could be a sign that your training provider is not reputable and does not fully understand the need to refresh safeguarding training regularly to fulfil your legal duty.
Do all of our courses provide a training certificate?
There are many places that you can go to get safeguarding training, but the most popular choice is to complete online safeguarding training, which can save you and your business both time and money. Because we are one of the leading providers of safeguarding training in the United Kingdom, we provide fully verifiable safeguarding training certificates upon successful completion of each course.
Who needs Level 1 safeguarding training? 
The majority of workplace settings that need safeguarding training nowadays do not refer to safeguarding training in the form of levels. Although healthcare professionals do have a clear framework that refers to levels and identifies minimum training and competency requirements for different healthcare roles.

Nowadays most introductory or foundation safeguarding courses combine both levels 1 and 2 and this information will be needed by professionals who come into contact, directly or indirectly, with children, young people and/or vulnerable adults as part of their role.

Read our article What is Level 1/2 Safeguarding Training.
Who needs Level 2 safeguarding training?
Reference to levels in terms of safeguarding training is now historic, although some professions such as healthcare still refer to them.

Read our article What is Level 1/2 Safeguarding Training.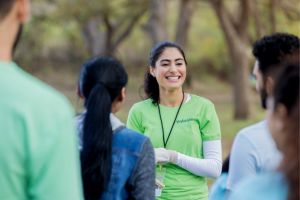 Who needs Level 3 safeguarding training?
For most workplaces the type of level of safeguarding training that you need is not referenced, although the exception is staff in a healthcare role.  

Traditionally level 3 safeguarding training is aimed at those who have roles that require additional safeguarding training such as a Designated Safeguarding Lead in a school and for those that organise and coordinate internal safeguarding procedures and who may communicate with third-party agencies. 
Read more about what is contained in this more in-depth safeguarding training in our article What is Level 3 Safeguarding Training. 
How long does safeguarding training take?
Most of our online courses take about 2 hours to complete, but you can pause your progress and return later at your leisure, as they can be accessed 24/7 online. 

We also offer face-to-face safeguarding training courses which take around 3 hours/half a day.


What are the key pieces of legislation for safeguarding children?
There are a number of pieces of legislation for safeguarding of children, including several Acts and statutory guidance documents which are always being amended or updated. Some of the most notable include The Children Act 1989, The Education Act 2002, Children and Young Persons Act 2008, and Keeping Children Safe in Education, which has regular updates.

If you want an in-depth look at the many important pieces of safeguarding legislation, head over to our Legislation for Safeguarding blog.
Does Ofsted accept your safeguarding training?
Ofsted does not approve safeguarding training courses. Nevertheless, it is best practice to ensure that your chosen safeguarding course has learning outcomes that match Ofsted's criteria for safeguarding training and to be able to evidence this. Our safeguarding training courses align with Ofsted's own safeguarding learning outcomes.
For more information go to our Ofsted-approved safeguarding training article.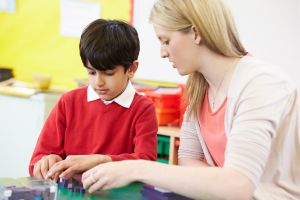 How easy is it to take safeguarding training?
If you take online safeguarding training with us, you can simply select the course you require, purchase it, and start it straight away. You can also pause and restart it any time you want.   
 
As an organisation, where you want a number of staff members to take safeguarding training, you can utilise our easy-to-use online learning management system. Administrators can roll out safeguarding courses to staff in their organisation or select which members of staff will receive an invitation to start training. You can monitor all progress from one central online location to see who has already completed their training and who needs a nudge. 

We also offer face to face training across Britain, where a trainer delivers a half day's training at your premises or live via video link.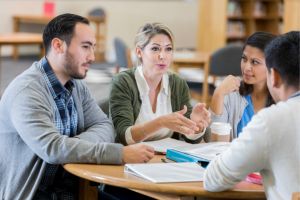 General safeguarding FAQ and training
Thank you for reading out safeguarding training FAQs, we hope you're now more clear on our safeguarding training and what you can expect.
Have a question we haven't answered here? You can get in touch with our friendly customer service team by calling us on 01327 552030 emailing us at hello@smarthorizons.co.uk, or using the live chat feature on our website.