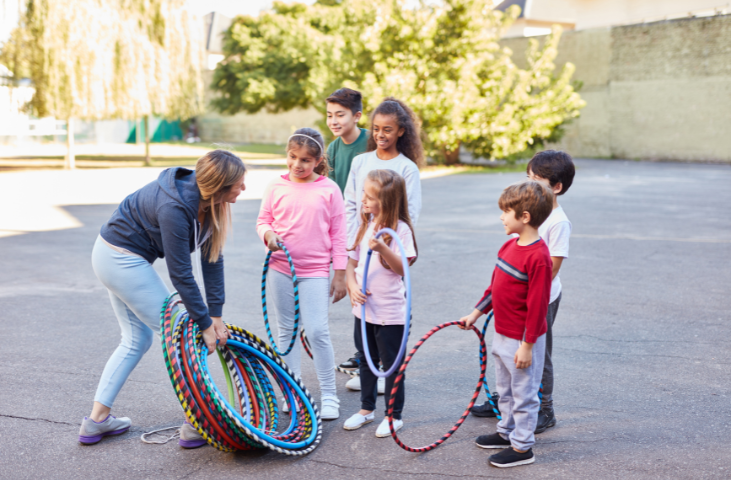 Estimated reading time: 6 minutes
Safeguarding in Sport
Sporting activities can often serve as an important aspect of a child's development, so safeguarding in sport is incredibly vital.
Every day, hundreds of thousands of children around the UK take part in different sporting and leisure activities. Those who organise and run the activities all share the responsibility of ensuring that the children who take part are safe during the fun.
However, recently there have been a number of high-profile sports cases that have involved serious safeguarding concerns, which have thrown a shadow over the world of sporting clubs.
Therefore, the organisers, staff and volunteers within children's sport must all implement a culture of care and safety. From the top level, the governing body of a children's sporting provider will set out the expectations it has of coaches and how they should conduct themselves.
---
The sports environment
Sports are a great way for children to connect with others, learn new skills and even develop their own understanding of communication. Within activities like these, children should not only be encouraged to fulfil their potential and be treated equally – but also learn to reflect this in their own behaviour.
As well as benefitting children's emotional state, safeguarding policies in sporting environments also need to be in place so that every person involved knows what constitutes safeguarding. This means understanding what steps must be taken in the case of suspected abuse within the sports activity.
It also must be remembered that abuse can take different forms such as emotional, physical, and sexual abuse as well as neglect, there is also child-on-child abuse to consider and in some circumstances the wider community can be at risk of "grooming" by the perpetrators too.
The issues of trust, power imbalance, organisational culture and negligence, and the opportunity to separate children from their families can all contribute to the risks of harm to children and young people participating in sports. Having systems and procedures in place should provide clear step-by-step guidance on what action clubs and groups will take in different circumstances.
This is part of the reason all organisations that work or have contact with children and young people should have a safeguarding policy in place that includes training.
---
Standards for safeguarding in sport
The legislation for who is responsible for safeguarding is set out in the Children Act 2004. There is also further guidance in the Government document Working Together to Safeguard Children; it outlines the duties of all organisations that work with children.
The NSPCC Child Protection in Sport Unit released a guide to standards that all organisations involved in children's sport should follow in 2002 (revised in 2018). These standards help form the foundation for developing and implementing policies for safeguarding in sport and protecting children and young people.
The 10 standards set out by the NSPCC Child Protection in Sport Unit are:
Policy and procedures for responding to concerns
Operating systems
Prevention
Codes of ethics and conduct
Equity
Communication
Education and training
Access to advice and support
Implementation and monitoring
Influencing
The complete guide or Standards for Safeguarding and Protecting Children in Sport can be downloaded here.
---
Who is responsible for safeguarding in sport?
Everyone who is involved in sport, whether they are a coach, staff or volunteer, the child, young person or family or a club, group, or association, must have a responsibility for safeguarding.
Coaches and leaders within these environments must always meet the highest standard possible for safeguarding. This does not end with simply delivering the sessions. Even if you are not coming into direct contact with children and young people, the responsibility lies with you. Modelling good practices throughout sessions means you will be setting the standard for the children you coach and other coaches you work with. Poor behaviour can have detrimental effects; for example, coaches and/or children swearing without being challenged, or children being reduced to tears because of the activity may then lead to concerns that could be identified as abuse.
---
Risk factors within sports safeguarding
Coaches and club leaders, as well as parents, are in a position of power and trust in the eyes of the children they look after. This position can be used for outcomes that can be considered abuse. These include:
Children receiving injuries that occur through forced or strenuous physical activity.
Humiliation based on a child's body shape or performance within the activity.
The forced provision of performance-enhancing substances pushed by coaches or parents.
Coaches can become widely respected by both children and adults. This can result in them being unchallenged if signs of abuse arise, as their status means they're viewed as more difficult to confront.
Pushing children beyond their capabilities – including forcing weight loss regimes that can lead to health problems.
---
Training for Safeguarding
Safeguarding in sport training, like that available from the Child Protection Company, will enable you to:
Understand what constitutes an abusive situation
Know the legal guidance and framework
Learn when and how to report and record concerns
As with many aspects of safeguarding, it is not always clear when signs are pointing to abuse or whether they are just coincidental. Safeguarding in sport training can help you know when to pass on concerns to a welfare officer.
---
Our Training
There are two levels of training. Our 'Safeguarding Children in Sport' online training course, and the 'Designated Safeguarding Lead Training' online training course.
Our online courses will bring teams up to required standards without the need for expensive and time-consuming face-to-face training. The learning can be done all at once, or on a timescale to suit the learner.
The importance of a well-trained, child-centred team and a good safeguarding policy cannot be underestimated – it could be the process that brings an abusive situation to light and ultimately makes a vulnerable child safe. Explore our sports safeguarding courses on our Safeguarding in Sports page.
If you would like to speak to a member of our customer support team please get in touch today by calling us on 01327 552030, emailing us at hello@smarthorizons.co.uk, or using the live chat feature on our website.