Keeping Children Safe in Education 2023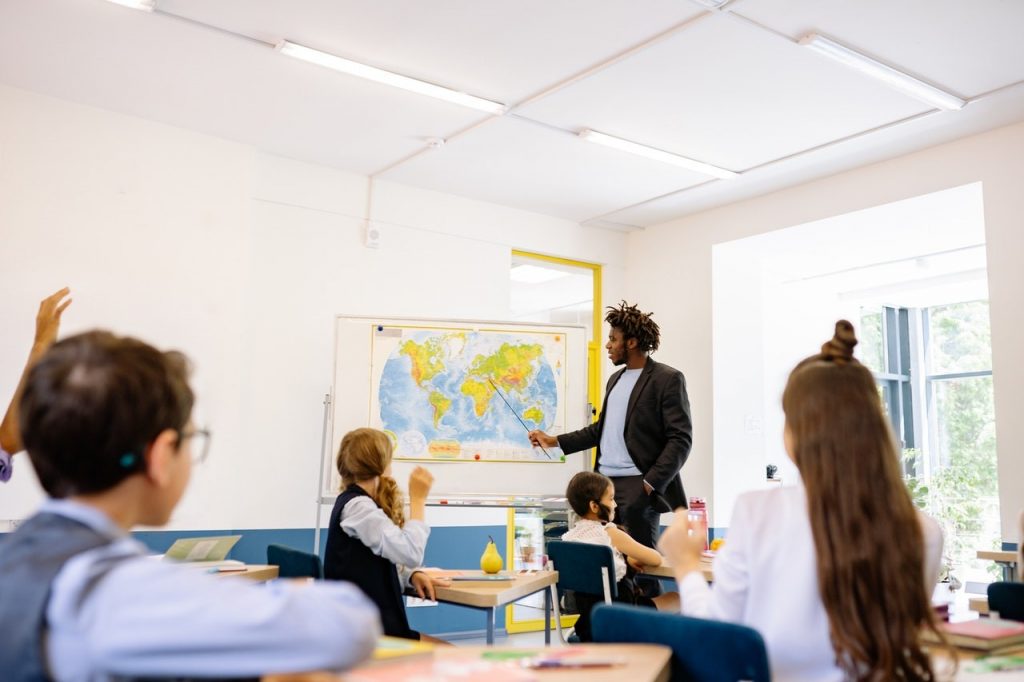 Estimated reading time: 5 minutes
The Government released a new version of the Keeping Children Safe in Education (KCSiE) statutory guidance for 2023 in England on 1 September 2023.
What is the KCSiE document?
KCSiE is statutory guidance from the Department of Education (DfE). Specifically, it details the legal requirements (the 'must' actions) and the best practices (the 'should' actions) for safeguarding in schools and colleges in England.
School management can decide which sections staff should read. However, they must ensure that all staff understand their roles and responsibilities.
What are the key changes in 2023?
The changes in 2023 are minor compared to previous years and no consultation document was released. We've condensed these points and listed them below.
Online filtering and monitoring processes
These changes were introduced when Frankie, a teenager aged 15, died by suicide when she accessed inappropriate material online via a school-issued device because the school's filtering and monitoring software had stopped working and nobody realised.
The updated guidance emphasises the importance of providing induction safeguarding and child protection training to all staff members regarding expectations, applicable roles and responsibilities in relation to filtering and monitoring.
The Designated Safeguarding Lead (DSL) within schools should take primary responsibility for understanding the existing filtering and monitoring systems and processes.

School child protection policies should incorporate information on appropriate filtering and monitoring measures for school devices and networks within the school.

The guidance signposts the recently published DfE's new filtering and monitoring standards which help schools establish effective systems. Additionally, schools and colleges are encouraged to meet the DfE's cyber security standards for schools and colleges.
Children absent from education
Where a child has an Education Health and Care Plan, the local authority will need to review the plan whilst working closely with parents.
Certain terminology has been changed, such as 'children missing from education' has been replaced with 'children who are absent from education'.
The updated guidance highlights that both absence and non-attendance in education, 'particularly on repeat occasions and/or for prolonged periods' can indicate potential safeguarding issues. Schools should work with local authority children's services where school absence indicates safeguarding concerns (refer to guidance on school attendance: 'Working together to improve school attendance').
Recruitment
According to the updated guidance, it states explicitly that schools and colleges are required to notify shortlisted candidates that online searches may be conducted as part of pre-recruitment checks.
Copies of documents used to verify the successful candidate's identity, right to work and required qualifications, should be kept on their personnel file.
Organisations and individuals using school premises
Schools and colleges may receive an allegation relating to an incident that happened when an individual or organisation was using their school premises for the purposes of running activities for children (for example community groups, sports associations or service providers that run extra-curricular activities).
The updated guidance provides instructions on how to handle allegations regarding incidents that occur when an individual or organisations use a school's premises out of hours. Schools must adhere to their safeguarding policies and procedures, which include reporting the matter to the Local Authority Designated Officer (LADO), as with any other safeguarding allegation.
Other changes
Following the end of the work of the Independent Inquiry into Child Sexual Abuse (IICSA), the obligation to 'preserve records' for the inquiry has now been removed.


Providers utilising schools for non-school activities are required to comply with the guidelines outlined in Keeping Children Safe in Out of School Settings. This includes providers appointing a Designated Safeguarding Lead (DSL), being aware of the specific safeguarding issues that can put children at risk of harm and undertaking the appropriate training and regularly reviewing the performance and suitability of staff and volunteers after appointment.


Since February 2023, it is a crime to purposefully cause a child to marry before the age of 18, even without violence or coercion. This applies to both legal and non-binding 'marriages'. There has been a change in terminology from 'forced marriage' to 'child marriage'.


A minor change has been made (wording is the same but several words have been bolded in the sentence) to avoid misinterpretation is: 'Schools and colleges do not have to keep copies of DBS certificates in order to fulfil the duty of maintaining the single central record'.


Equality Act 2010 – There has been a slight rewording of this paragraph. The clause 'including those with long-term conditions' has been removed.


Other changes in terminology are the use of the word 'discipline' to 'sanction'. The word 'vulnerable' is replaced with 'susceptible' ie when used in the sentence 'children may be 'vulnerable' is now 'children may be susceptible'.


Next steps
Most schools will have the changes already incorporated into their school's safeguarding processes, but they do need to do a check to ensure they:
Update their Safeguarding and Child Protection Policy to reflect the necessary changes.


Determine how to effectively implement the Filtering and Monitoring Standards, ensuring that everyone understands their responsibilities.


Revise out-of-hours hire contracts for organisations working with children to align them with the expectations outlined in Keeping Children Safe in Out-of-school Settings. They may want to consider adding a clause that states the school will follow its own safeguarding policies in the event of a safeguarding incident.
Keeping Children Safe in Education 2023 training
We offer a Keeping Children Safe in Education training course, with which you can ensure all your staff read the KCSiE document. You can email us at hello@smarthorizons.co.uk for a free trial!
.