Safeguarding for Training Providers
Safeguarding for Training Providers is an online course written for professionals who work in training establishments with young people and adults. The course covers child and adult safeguarding and is specifically designed for those working with learners who are 16 years and over.
This safeguarding course introduces the applicable legislation and guidance, signs and indicators of abuse and how to respond to concerns.  It also covers the requirements of Keeping Children Safe in Education, such as online safety and Prevent.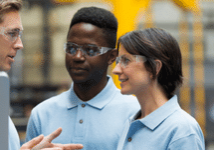 10+ courses - Save 10%
20+ courses - Save 15%
50+ courses - Save 20%
75+ courses - Save 25%
100+ courses - Save 30%
Volume discount applied at checkout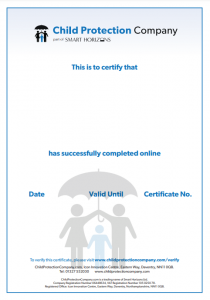 Safeguarding for Training Providers Course Content
This course is a basic introduction to safeguarding. It will help you to recognise potential abuse and safeguarding concerns and will supply you with the knowledge to report concerns and take appropriate action.
There are also variants for England, Scotland, Wales and Northern Ireland. You can choose the most appropriate option at the start of the course.
On completion of this course, the learner will:
Have a general awareness of the range of legislation and guidance surrounding safeguarding
Be able to define the different types of abuse
Be able to demonstrate an awareness of the various indicators of abuse, neglect and exploitation
Be aware of the effects of personal values and attitudes towards abuse
Understand your responsibility to report concerns
Be aware of the importance of maintaining a person-centred approach
Be able to demonstrate an awareness of the actions to take in the event of suspected abuse
The purpose of this first module is to help you assess your current safeguarding knowledge. You will look at a series of scenarios that will start you thinking about some of the ways in which you could encounter potential abuse or safeguarding concerns and what actions you might take in response.
This module will look at what child/adult protection and safeguarding actually are in practical terms. On completion of the module, you will have a much better understanding of keywords and phrases and how these relate to safeguarding for both children and adults.
Safeguarding and protecting people must operate within a framework of guidance and legal procedure. This module offers an overview of this framework and how it is applied. Of course, you will not be expected to quote detailed laws directly, but you will gather a general understanding of what they are. This module will also look at the organisations that may be part of safeguarding, their responsibilities, and the guidelines for protection.
Where appropriate, the course is designed to meet the needs of:
The Rights of Children and Young Persons Measure (Wales)
Working Together to Safeguard Children (England)
Getting It Right for Every Child (Scotland)
Understanding the Needs of Children (Northern Ireland)
By the end of the module, you will have a much clearer understanding of safeguarding guidance, the associated agencies and the legalities of protection. You will also see how the agencies work together to tackle the problem of abuse.
To effectively detect, reduce and hopefully prevent abuse, we need to strictly define what it is and how it manifests itself. Understanding the categories of abuse facilitates our ability to recognise the tell-tale signs that it is taking place.
At the end of this module, you will have a better understanding of what we mean by abuse and neglect, what the specific areas of abuse are, and how to spot them.
People, regardless of age, often find it very difficult to talk about the abuse they're experiencing. The anxiety they feel may display itself in different ways, such as them having challenging or changed behaviours, and we need to recognise these signs of abuse. Abusers are often adept at covering their tracks and may appear to be very caring people, so recognising the signs of abuse can often be the first alert to a situation.
At the end of this module, you will be more familiar with the definitions of abuse and the signs and indicators of the different types of abuse and safeguarding concerns.
The increased use of technology brings many benefits and, sadly, a few dangers. This module looks at the role of safeguarding when it comes to online safety. The content will give you an overview of the potential for risk when learners are online, in relation to, amongst other areas, grooming, sexting and cyberbullying. The module will remind you of the legal position should you become aware of an incident and will outline ways of empowering learners to be safe and report issues when online.
By the end of the module, you will have extended your knowledge of the risks associated with technology, the different aspects of online safeguarding in education, specific risks learners may be exposed to, and effective online safety practice.
Safeguarding includes working to prevent learners from being drawn into extremism. Staff are expected to challenge extremist ideas and recognise when learners are at risk, and Ofsted will expect to see leaders and governors taking steps to protect learners from radicalisation and extremist views.
This module places the Prevent strategy in context and considers the ways in which radicalisation can affect a person and the groups that may attempt to induct an individual into their ideology.
By the end of the module, you will have a greater understanding of the signs of radicalisation and what to do should you feel a learner is in danger of being drawn into terrorism.
Sadly, many cases of abuse are disclosed several times before any action is taken. Taking a person-centred approach places the possible victim at the heart of your safeguarding and helps reduce the time taken to get help where it is needed.
By the end of this module, you will have a better understanding of what it means to be person-centred.
This part of the course builds on the work we did in module three, where we looked at effective consultation between agencies and the increased understanding of the signs of, and the different types of abuse we discussed in modules four and five. People can disclose in a number of ways, so, while you want to maintain confidentiality where appropriate, you also need to know when to report and to whom. It is vital that you respond quickly and appropriately when presented with a disclosure of abuse or safeguarding concern, and this module will cover the right process to follow and what to do (and what not to do) to achieve the desired outcome.
By the end of this module, you will have a better understanding of the correct procedures to follow in response to a potential safeguarding situation. A step-by-step guide is included, which will help you to refer any concerns you may have.
Using a range of scenarios and questions you will now take all that you have learned and apply it to an assessment of your knowledge. The final module will allow you to show how much you have absorbed and why it is so important to have safeguarding training.
Once you have passed your assessment, you will be able to download your certificate. Your pass rate will be 70% but don't worry if you do not pass the first time, as you can take the test multiple times.

  
"A good course with lots of information."
Michael Bailey, Positioning Youth to Prosper

  
"The Child Protection Company is an excellent course provider! Great courses, great value for money and great customer service!"
Patsy Nelson, Positioning Youth to Prosper 
Instant access to courses
Takes between 1-2 hours to complete
Courses can be taken 24/7 online or on mobile devices
Less expensive than face-to-face training
No need to take time out of work to undertake training
No requirements for minimum or maximum group sizes
Retrieve centrally held online certificates at the touch of a button
Individual, personalised certificates can be downloaded and printed
Downloadable Excel report so you can monitor completion
Automated reminders when training is due for renewal
Courses can be stopped and restarted at any point
Course notes and resources available for the duration of certification
Friendly, UK-based customer support centre in case you have any queries
Regularly updated to meet legislation changes
Provides information, scenarios and downloads relevant to the training sector
Safeguarding for Training Providers FAQ
This safeguarding course is designed for all those involved with organising and delivering training and assessment of young people (16+).  It contains detailed modules on recognising signs of abuse and neglect and how to report concerns. Safeguarding is everyone's responsibility so as a work place assessor, or anyone else involved in training young people or adults, this course is right for you.
Yes, Safeguarding for Training Providers is a combined online safeguarding training course, saving you time and money by offering an introduction to both child and adult safeguarding in one place.
This Safeguarding for Training Providers is aimed at the 16+ age group, such as those working with apprentices or in FE colleges.  If you work in a school our Safeguarding In Education course may be more applicable to you, as each course has specific scenarios and questions to make the learning more relevant.
We regularly update the Safeguarding for Training Providers course to ensure that it is in line with any new legislation or policy changes. This means there will be changes when you come to retake your safeguarding training. We offer a refresher option, which means that rather than taking the course all over again, you can choose to just read a synopsis of each module and details of any legislation and policy changes. You will still need to complete the End of Course Assessment to obtain your safeguarding training certificate.
Why not try another course?
£35.00 + VAT per course
Discounts apply for multiple purchases
An online child protection course for the Designated Safeguarding Lead Person who has already completed an Introduction course.
£195 + VAT per Primary School per year
£295 + VAT per Secondary School per year
Ensure that all of your staff have read and understood Keeping Children Safe In Education.
Why use our Learning Management System?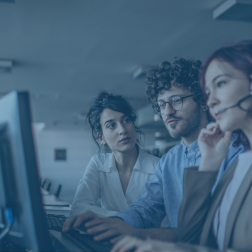 Call us today at 01327 552030!
Or, alternatively: