This Online Safety Training is specifically written for teachers, schools and the education sector. It introduces online safety and social media, raising awareness of key issues including online risks, dealing with incidents and how to use social media for parental engagement, teaching and learning.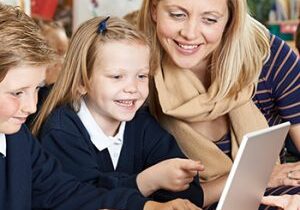 10+ courses - Save 10%
20+ courses - Save 15%
50+ courses - Save 20%
75+ courses - Save 25%
100+ courses - Save 30%
Volume discount applied at checkout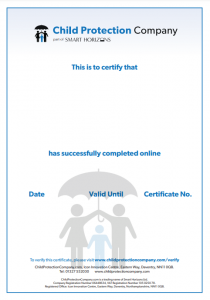 Online Safety Training Course Content
This course is designed to introduce you to the fundamentals of online safety. Through a series of modules, you will increase your awareness of online safety and how this relates to the home and school environments. You will understand more about the risks children and young people can be potentially exposed to when online, and some of the issues surrounding digital technologies. There will also be information on what you should be reporting and to whom.
In the first module of the course we will look at what we actually mean by online safety. Certainly, there are many benefits to the online society, but the internet and areas such as online gaming and social media can also have a level of danger that we need to be aware of. The internet is one of the most important advances in human history but it does not come in a 'lite' or 'child friendly' version, so we need to empower our children to know the correct way to use it.
By the end of this module, you will have looked at the meaning of online safety, the importance of raising awareness and the importance of governance and safeguarding.
This module defines what we mean by certain key terms and introduces some of the basic ideas surrounding online dangers.
It is important that we all have a common understanding of what we mean when we use a word like 'risk' or 'appropriate' as these are key to informing and supporting young people.
Social media and the video-based platform YouTube have become part of the social world for many children and almost all teenagers. Despite the age limit required to have accounts on these online communities, many younger children now use social platforms to keep in touch with friends and talk to the world. This module will introduce the main social media sites and discuss how each one is used. The module then goes on to look at other issues, such as the proliferation of false news.
Extremist groups are known to use the internet and social media to spread propaganda. Despite the attempts by some social media platforms to identify and remove accounts that support or promote terror and extremism, the problem persists. Young people and children are particularly vulnerable to these groups, and it is important that safeguarding includes anti-radicalisation efforts.
This module is a basic introduction to anti-radicalisation and the Government's counter-terrorism Prevent duty of care.
The effect of video games on the behaviour of children has been the subject of many studies and even more media speculation over the years. While gaming may make good copy for the newspapers, it is important that we focus on real issues and dangers, and understand where the rhetoric ends and the real problems begin.
This module attempts to put a little perspective on the danger games present, and offers a rational approach to safety when using the chat feature of some games.
This section introduces some of the risks to children from cyberbullying and pro anorexia websites, along with fake news.
It is vital that online safety-related incidents are reported quickly and to the right people. This module details what you should and should not do if an incident occurs.
By the end of this module, you will have a clear idea of the path to follow if you need to report an incident. You will also be able to avoid accidentally infringing the law and what to record as evidence.
This module covers how to keep children, who have always grown up with technology, safe online.
This part of the training will assess how well you have understood the content of your course by asking a series of questions about what you have learned.
Once you have passed your assessment, you will be able to download your certificate. Your pass rate will be 70% but don't worry if you do not pass the first time, as you can take the test multiple times.

"A very informative course, raising lots of relevant information which is always at the forefront of your mind. Definitely thought-provoking to think of all the pressures put upon the younger generation and what potential risks are before them in their daily lives."
Sharon Beales, Sapientia Education Trust

"This course is put together professionally and very accurately, and is also very thorough. This should ensure that everyone that completes the course has a good understanding of the safeguarding issues involved in all matters online - I certainly feel I have a more detailed understanding of the many issues involved with e-Safety."
David Catherall, Sirius Academy North
Instant access to courses
Training can be taken any time – no need for staff to even be on site
Takes between 1-2 hours to complete
Courses can be taken 24/7 online or on mobile devices
Less expensive than face-to-face training
No need to take time out of work to undertake training
No requirements for minimum or maximum group sizes
Retrieve centrally held online certificates at the touch of a button
Individual, personalised certificates can be downloaded and printed
Downloadable Excel report so you can monitor completion
Automated reminders when training is due for renewal
Courses can be stopped and restarted at any point
Course notes and resources available for the duration of certification
Friendly, UK-based customer support centre in case you have any queries
Regularly updated to meet legislation changes
Provides information, scenarios and downloads specific to the education sector
Save Money with our Safeguarding Education Training Bundle
Mix and match these courses:
With refresher courses available
Online Safety Training FAQ
We have a range of separate courses that cover all aspects of child protection and Prevent training. We also offer our Safeguarding in Education online training course, which is essentially 3 courses in 1, covering child protection and safeguarding from concern to referral, online safety and Prevent training.
This Online Safety Training has been written to meet the Ofsted and equivalent guidelines for online safety in a school or education environment, therefore it is suitable for staff who work in education at all levels. We also have a separate Online Safety Training for Parents course, which offers an introduction to online safety for parents and carers.
The information provided in our Online Safety Training course is suitable for staff in all areas of the United Kingdom.
Why not try another course?
£30.00 + VAT per course
Discounts apply for multiple purchases
An online safeguarding course for education staff, covering key topics including signs of abuse, e-Safety, the Prevent duty and reporting concerns.
£35.00 + VAT per course
Discounts apply for multiple purchases
An online child protection course for the Designated Safeguarding Lead Person who has already completed an Introduction course.
£195 + VAT per Primary School per year
£295 + VAT per Secondary School per year
Ensure that all of your staff have read and understood Keeping Children Safe In Education.
Why use our Learning Management System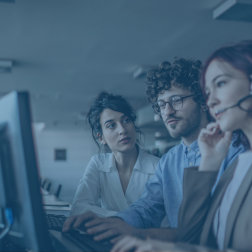 Call us today at 01327 552030!
Or, alternatively: