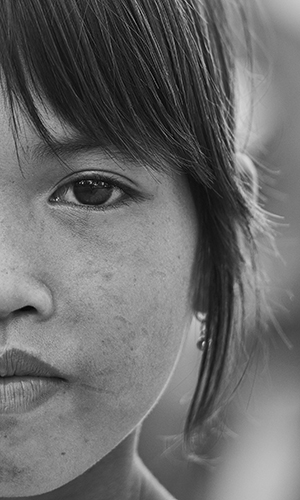 The Association of Directors of Children's Services (ADCS) has collected both qualitative and quantitative data from local authorities to evidence and better understand changes in demand for, and provision of, children's social care and associated services for the last 12 years. Their latest report 'Safeguarding Pressures Phase 7' outlines pressures faced by local authorities during 2019/20 while also including a focus on activity in the first six months of the Covid-19 pandemic. Although 126 pages long it makes for interesting reading.

Even before the outbreak of the pandemic, demand for children's services had been increasing dramatically for over 10 years. The needs of the children and families who they support are becoming more complex while local authority budgets have been cut in half since 2010, thus limiting their ability to provide vital preventative early help services. The pandemic, ensuing lockdown and social distancing measures have had a significant impact on children's mental and emotional health and wellbeing, exposed and heightened the challenges that many children and families are facing, from ill-health, poor quality housing, poverty and inequality. The prevalence of domestic abuse, poor parental mental health and substance misuse are more common amongst children and families local authorities work with than ever before.

For this report, ADCS collected evidence from 129 local authorities, covering 89% of England's children and young people population.
Safeguarding During the Covid-19 Pandemic
Not all local authority services for children were able to operate during the pandemic, especially during the first national lockdown (March – June 2020). Ways to mitigate the impact of service restrictions on children and families have included creative uses of technology and virtual case conferences and meetings. However, digital poverty, together with 'not knowing what is happening behind the camera' can carry additional problems for some families and children, including very young children, and some children with disabilities.

In the initial six months of the Covid-19 pandemic, more children were referred who were not previously known to social care services. Families who were just about managing pre-pandemic and would not normally come to the attention of social care were now in need of significant help. More children were presenting at a later stage, once issues were complex and entrenched, and then immediately becoming subjects of child protection plans or proceedings.

Local authorities reported an increase in children becoming subjects of child protection plans during the first six months of the Covid-19 pandemic, more children remained subjects of plans and fewer children were stepped down from plans due to potential heightened risk, and absence of other support services.

Adults experiencing domestic abuse, mental health difficulties or substance misuse, remain the most common reasons why children come to the attention of early help and/or children's social care services. A range of studies report the prevalence and impact of these factors on children's safety and wellbeing. The evidence gained during this research robustly identifies the impact on children and services of a lack of parental capacity to provide an adequate caregiving environment, however this lack of capacity is likely to stem from wider socio-economic determinants.

Domestic abuse was cited as the most prevalent, and is a prominent factor in rereferral and repeat child protection plans showing just how difficult it is to achieve sustainable change in circumstances where domestic abuse is present.
Population
There were 12 million children aged 0-17 in England in 2019, 156,611 (+1.3%) more than two years ago (Office for National Statistics, 2020). Growth in population accounts for some, but not all, of the increase in demand for local authority services. Both the historical and projected increases in population vary across the country. The 0- 17 age population, based on 2018 mid-year estimates, is projected to increase to 12.2m in 2025, again with regional variations.
Poverty
In 2018/19 there were 2.7 million children and young people living in relative low income. The continued impact of welfare reforms, families affected by the benefit cap, in-work poverty, and the economic downturn were significant determinants of presenting factors such as, for example, parental mental ill health, domestic abuse, parental substance misuse and child neglect.
The impact of the Covid-19 pandemic was reported by respondents to be extremely concerning in terms of exacerbating disadvantage for children and their families.
Housing and homelessness
Nationally, there has been a 31% increase in statutory homeless families. Between January and March 2020, there were 6,260 families assessed as being in priority need of housing due to having dependent children. In the same period, there were 62,610 households with children in temporary accommodation such as bed and breakfast, nightly paid self-contained accommodation or private or local authority accommodation. Strikingly, more than 25,000 families – 40% of families in temporary housing – were accommodated outside of their borough in the first 3 months of 2020 (36% in 2018). These families may have been particularly isolated from the support of family and friend networks during the first period of lockdown.
Early Help and Social Care Services
Police continue to be the biggest source of contacts and referrals, with the number (and proportion of the total) from health and education increasing incrementally over the years. Primary health services and A&E departments are the two biggest components of health referrals. Indeed, referrals from A&E alone outstrip those from school nurses, health visitors and GPs combined.
For every 10,000 children (0 to 17 years) in England in 2019/20 there were:
2098 Initial contacts
535 Referrals
423 Section 47 enquiries (where there are reasonable grounds to suspect that a child is suffering or is likely to suffer significant harm)
202 Early help assessments
167 Children in Need (including Child Protection and Child Looked After)
67 Children Looked After
42.8 Child protection plans
36 care leavers age 17-21 (t a Care Leaver is someone who has been in the care of the local authority for a period of 13 weeks or more spanning their 16th birthday)
4 Unaccompanied Asylum Seeking Children (UASC)
The most common sources of contacts and referrals have changed since March 2020. There were fewer referrals from schools, due to school closures, and an increase in those from the public and self-referrals.
Needs identified in early help and social care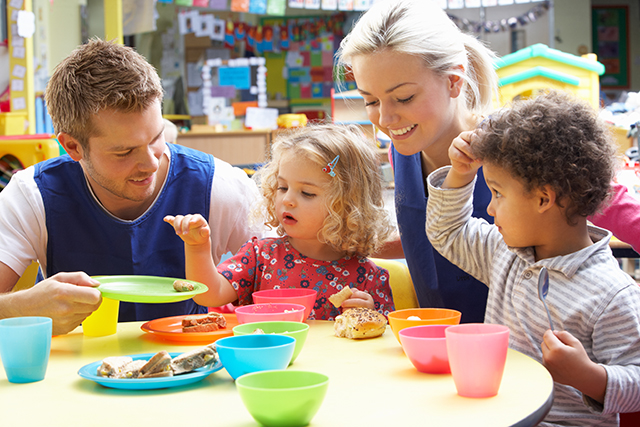 The child's behaviour, parenting, domestic abuse and the child's learning or physical disability or illness are the most prevalent needs, or reasons for involvement, cited in early help assessments.
Parental domestic abuse, parental mental health and emotional abuse continue to be the most prevalent factors in social care assessment, with significant increases in these factors over the past two years.
Whilst multiple needs can be recorded for early help, this is not the case in statutory reporting of referrals, child protection plans and children looked after plans. There is an increase in the proportion of referrals which have a primary need of abuse and/or neglect to 62.4% of all referrals in 2019/20.
More children are subjects of child protection plans for neglect and emotional abuse, and fewer for physical or sexual abuse. More children are starting to be looked after due to Abuse or Neglect, an increase to 62.5% of all children looked after in 2019/20.
This data illustrates the substantial impact that parenting capacity has on children and on demand across early help and social care. These are commonly issues where children and families struggle to sustain improvements resulting in repeat episodic interventions
Children and young people requiring support from children's services are presenting with more complex and multiple needs. Whilst this has been increasingly evident over the past two years, it has been more acute during the pandemic and is forecast to increase further as the full impact of the pandemic is realised.
Outcomes and reasons for case closure
74% of referrals in responding authorities led to a social care assessment; 15.1% led to strategy discussions and/or S47 enquiry and 6.3% 'no further action' in 2019/20 (DfE, 2020).
30.2% of social care assessments have an outcome of 'no further action', an increase on previous years (DfE, 2020). 'No further action' means 'no statutory social work intervention required', not that there was no support offered.
More children leave care to return home to live with parents than for any other reason (22%). However, the proportion of children who do so has reduced consistently over the years. Of those children who return home, 18% do so to live with parents/other person with parental responsibility as part of the care planning process, and 4% who return home do so outside of the care plan for the child.
Conclusion
Expenditure on children's social care has been increasing due to increased costs, the increased number of children coming into care, fewer children leaving care and, as a result of the Covid-19 pandemic.
Over the 12-year period covered by ADCS's research, local authorities have evidenced 87% more initial contacts, 19% more referrals, 3% more children in need, 162% more section 47 enquiries, 76% more children being the subjects of child protection plans and 32% more children looked after.
The longer term and lasting impact of the Covid-19 pandemic on families remains to be seen however, with respondents identifying 'latent need' that is yet unknown. As the pandemic eases, local authorities anticipate significant increases in children's emotional and mental health needs.
Moreover, the wider societal determinants of family distress including employment, housing concerns and poverty will emerge as pressures that plunge families that would ordinarily manage into crisis.
Key changes predicted include an increase in poverty and worklessness; domestic abuse; parental and child mental health difficulties; parental substance misuse; potential anti-social behaviour; community unrest. A widening of the gap for disadvantaged children; an ongoing rise in number of families requiring a service both in children's services and SEND; the long term impact for children experiencing hidden harms; an upward trajectory of admissions to hospital and care due to deteriorating mental health and the negative impact of school closures on educational outcomes.
However, there is evidence that children's services leaders are implementing, influencing or aware of what actions are needed to stem the spiralling factors that contribute to poor outcomes for children, young people and families.
So what does this mean to me?
Basically, report your concerns. It may be vital in preventing abuse occurring or reoccurring. Where a referral is required, it should be made within 24 hours.
A child's safety and welfare is paramount and the sharing of information with the relevant individuals, organisations and agencies is absolutely essential.
One of the most effective tools to help you notice the signs of abuse and neglect is safeguarding training so check your training is up to date and refresh if necessary.
Remember: Safeguarding is everyone's responsibility.