What is the Prevent duty?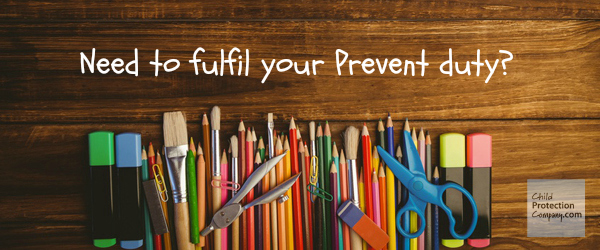 From 1st July 2015, all schools and childcare providers are subject to a duty under Section 26 of the Counter Terrorism and Security Act to 'have due regard to the need to prevent people from being drawn into terrorism'.
What does this mean for schools and childcare providers?
Schools and childcare providers need to be able to identify children who are vulnerable to radicalisation and to know what steps to take once those individuals have been identified.  This should be regarded as part of the organisation's wider safeguarding duties.  Therefore, staff  should not only be vigilant about protecting children from radicalisation but should also help build their students' resilience by promoting British values and challenging extremist views.
The Prevent duty is not there to stop the debate of controversial issues in the classroom.  Rather, schools should be a safe space where young people can discuss the risks associated with  terrorism and challenge extremist ideologies.  Schools are already required to promote the spiritual, moral social and cultural development of young people, with fundamental British values being part of this education.
The general safeguarding principles apply when keeping children safe from radicalisation.  It may be worth re-reading the statutory guidance, Working together to safeguard children and Keeping children safe in education.
What about training?
Individual schools and childcare providers are best placed to assess the training needs of their own organisation in light of their assessment of the risk.   At the ChildProtectionCompany.com, we offer an online training course covering an overview of Prevent, legislation and guidance, what makes children vulnerable, how to identify the risks, Prevent as it relates to safeguarding and how and when to report concerns.
Included in the course are case studies, a glossary of important terminology, and useful links and downloads to further reading and references.  After a multiple choice test at the end of the course, you'll also receive a downloadable certificate that can be used to evidence training.
The course has been written with the help of leading Prevent practitioners with extensive experience of coordinating Prevent activity between local authorities, the Police, Universities, colleges and schools as well as local communities. The course is in line with the latest government guidance and fulfils the safeguarding outcomes as specified by Ofsted.
The course lasts between 1-2 hours and can be stopped and re-started, so you can take it at your own pace and don't have to worry about time limitations.  What's more, as it's an online course all you need is a screen and internet access.  This also means that should you have new staff starting in January, you could potentially get them through their Prevent training before the start of term.
How do I purchase training?
Have a look at the full course breakdown here.  It's really easy to purchase courses on the website or alternatively, you can call us on 01327 552030.
Further Reading
Other articles you may find interesting:
Preventing extremism – your NEW legal duty
What does the Prevent duty mean for schools and childcare providers?
New Safeguarding in Education course