How has Covid-19 affected our young people?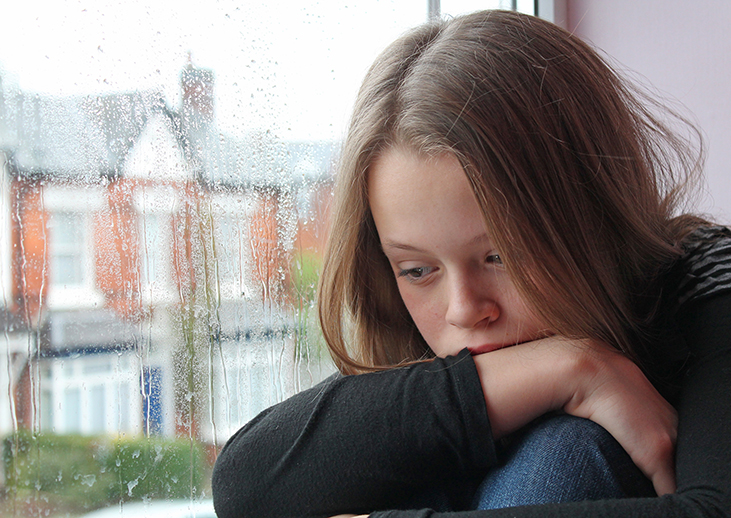 You would struggle to find a person who has not been affected by the COVID-19 outbreak in one way or another, of course, the scale of impact is variable but everyone's life has been changed in one way or another. It is important to recognise and value the impact that it has had on young people's lives in particular, of all ages. Both key educational and personal developments will have been hindered due to lockdown as well as a rise in safeguarding concerns surrounding young people's welfare. Here is a summary of some of the effects of Covid-19 on young people and the importance of safeguarding training in recognising, preventing and ultimately creating a safer and happier environment for young people.
Increased issues surrounding mental health
According to 'The Children's Society' 1/8 of children aged 5 to 19 have a diagnosable mental health condition. Undoubtedly the effects of lockdown will have exacerbated the symptoms of existing mental health conditions as well as likely impacting young people who may not have experienced mental health issues support. The uncertainty and abnormality of the situation coinciding with the restrictions limiting social interaction will inevitably have created an environment for many young people were anxious and depressive thoughts may have begun to seep in. It is important to recognise that these issues may be helped with the introduction back to school but young people will still need particular care and attention regarding their mental wellbeing's.
Young People at greater risk of abuse or neglect
For young people, school and extracurricular activities can be used as a safe outlet and place of support away from issues at home. The time away from these safe havens will have increased the number of young people at risk and it is important to recognise the impact of these issues and recognise the signs that they may still be continuing. This could be young people at the risk of exploitation, homelessness, neglect. Our online safeguarding training courses enable you to recognise the different forms of abuse and provides you with the tools to effectively and safely report these issues to the correct people. It is crucial that young people know who their port of call is and from them receive the support that is both age-appropriate and gives them autonomy over their voice. This all links into having a child-centred approach which is it at the core of our training, this is a particularly crucial time where young people feel their voices are listened to.
Spending more time online
Hard to believe that most of us had never used Zoom before 2020? Technology has been a huge impact on our lockdown lives, positively and detrimentally for adults and young people alike. Access to educational resources relied heavily on young people having access to the internet and a device on which to access it which of course was not an option for families up and down the country. It is therefore important to recognise how this difficulty to access resources may have prohibited learning development for some children and they, therefore, will need extra support and guidance.
Access to social media will have again been an important lifeline for many young people to stay in contact with friends and family they could not see in person but this won't have come without its negatives. It is common knowledge that social media can have a detrimental impact on our mental well-being, spiking issues surrounding anxiety, body image, self-esteem, loneliness. Young people will also have become very accustomed to the barrier of a screen in social interaction and this may then create issues or anxiety around face-to-face interaction. All of this requires particular increased attention and patience to the safeguarding of young people
This increased escape to the online world, as well as time spent in potentially abusive households, will also have created greater opportunity for the sexual and criminal exploitation of young people.
Covid-19 has changed the lives of all our young people but it imperative that they are provided with the correct support, child protection and safeguarding moving forward. Ensure you have the most up to date knowledge by taking appropriate safeguarding children courses. Now is the chance to create a better and safer world for young people in the UK.