Tips for a successful Ofsted inspection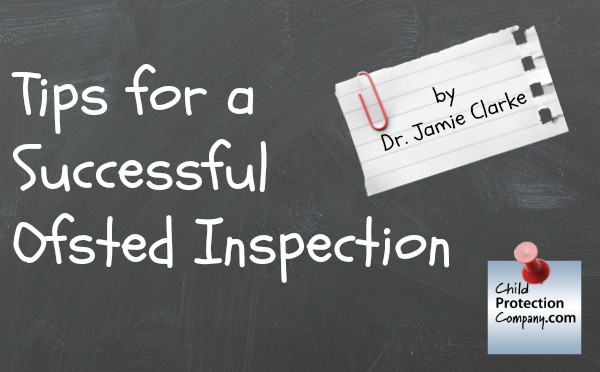 Being successful at an Ofsted inspection is now less dependent on the 'show' that schools are required to put on during the inspection days and more about the day-to-day, long term work that goes on. In light of this, there is much a school can and should do that will help to prepare it better for that inspection.
Suggested Areas to Consider
Given that our 'core business' is teaching, we all want to ensure that this is the best it possibly can be for all pupils in our schools. Ofsted agrees with this now and will be focusing inspection time on considering the impact of teaching over time on pupils' progress. This is good news since we can all play our part in maximising this long before inspectors visit the school. Evidence will be gathered by the usual methods of:
lesson observations (usually around 25 minutes but could be longer or shorter)
learning walks
pupil work/book scrutinies
talking with pupils and
considering documentation where appropriate.
In particular, when evaluating the Impact of teaching over time on progress, these aspects are likely to feature:
Evidence of progression in learning in books

Is the content relevant, challenging and progressive with clear scaffolding of learning?

Differentiated learning to meet pupil needs
Challenging work, not just for the more able
Effective feedback through marking

Are there opportunities for pupils to respond and does this lead to an effective dialogue that helps drive progress in learning?
To help drive learning so that pupil progress is known and understood by leaders and teachers, data needs to be collected and used effectively. In particular:
Data collected needs to be rigorous, forensic analysis and actions taken to close gaps
Inspectors are looking at the progress in all year groups and all groups of pupils – not just Y6 or Y11 anymore and include girls/boys, disadvantaged/PP, EAL, more able, CLA, etc.
Your assessment system must be straightforward and support learning – you should be able to explain your system to an inspector in 10 minutes and it be clearly understood
Other things to consider:
Make sure your website is compliant check against DfE requirements
Ensure your policies up to date and meet statutory or regulatory requirements – Safeguarding/Child Protection are absolutely key here. Inspectors will make judgements about marking by relating how effective this is in developing learning as set out in your policy so check it says what you do!

No big show on the day(s) of the inspection – no need to whip staff up
Do ensure though that each class has a seating plan with groups of pupils identified (e.g. disadvantaged/PP, EAL, etc.) on it
Teachers have printed data showing current attainment/target grade – could put this on seating plan?
Doing this means that the inspector visiting your lesson won't have to ask you where the PP child is in the room or their current level of attainment
You are not expected to present a lesson plan but be consistent in your school – generally, it does help inspectors to have these

Ensure your governors are well prepared. Make sure their minutes show they are 'holding the headteacher to account' through challenging questions and that information they receive comes from a range of sources
Ensure that a small group of governors (around 3) meet the inspector – always goes better than a single governor. It isn't a test of memory but governors do forget just what they have done so there is less chance of this happening with a few of them together but do prepare them using the Ofsted Handbook.
In Conclusion…
If you are a headteacher/principal, it is best to do your preparation by ensuring that everyone is doing their job as effectively as possible all the time since it is pupils' progress over time that is being considered and is the key driver of the final grade. If you are a teacher then making sure that your teaching is really engaging, well differentiated with high challenge along with regular marking in line with your school policy in your day-to-day work is all you need to do! It is the impact of this on pupils' progress that will be judged at the inspection and not your 'performance' on the day.
Getting prepared now means starting now and ensuring all pupils in all year are progressing well, no big 'show' needed at inspection time.