Words of Wisdom from Winnie the Pooh
Did you know that today is National Winnie the Pooh Day?
The celebration is held annually on 18th January, the date of Winne the Pooh writer A.A. Milne's birth in 1884. We hope you remembered honey on your toast this morning!
To honour the date, we've compiled some of our favourite Winnie the Pooh quotes to brighten your mid-week morning.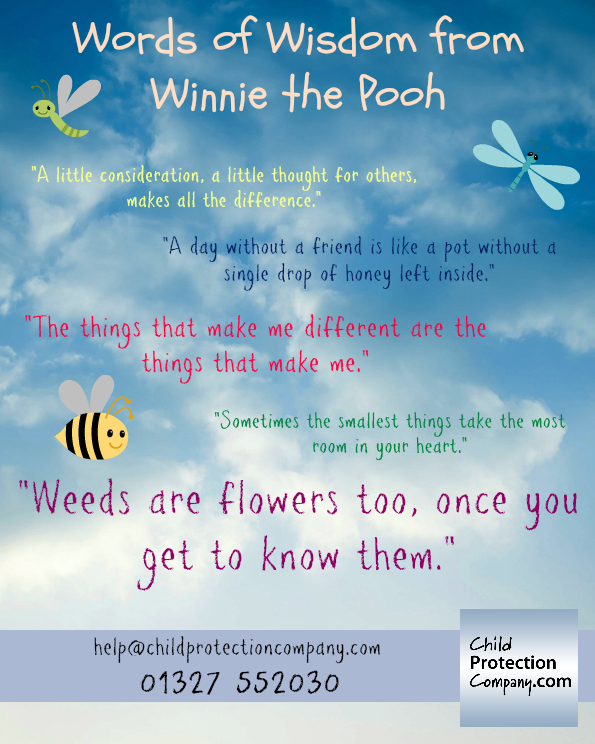 We think these bear-y special words of wisdom would look great on a classroom wall!