Why Taxi Drivers Need Safeguarding Training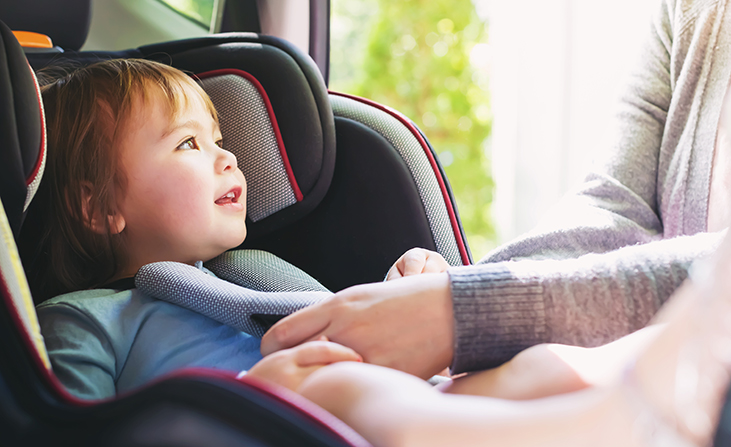 You might think that safeguarding training is only important for people who work directly with children, young adults, and vulnerable people, but it's actually very important to have a safeguarding certificate even if your job doesn't always involve this. A perfect example of an industry where safeguarding training is very important but often overlooked would be those who drive public transport, such as bus drivers and taxi drivers.
Thousands of children use public transport every day in the United Kingdom. Whether it's the ride to school or further afield, every child has the right to be and feel safe while travelling.
It's important to know that you play a crucial role in ensuring their safety. However, safety is not limited to simply checking that the child has their seat belt plugged in and that you are driving carefully to prevent road accidents. Both of those are essential for all responsible drivers.
What most drivers fail to realise is that their passengers could be displaying signs of some very serious safeguarding concerns, and a simple online safeguarding course could help them to recognise and respond when a child is in danger.
For example, if you work as a taxi driver and you regularly collect the same child from their house every morning to take them to school, you will get to know them over time. If the child is consistently late out of the house, if their clothes are always dirty, or if they seem to be regularly upset, this could be a sign that they might be suffering from neglect or abuse.
There are many signs of abuse and neglect that you simply would not notice without safeguarding training.
It is also possible that you might witness abuse happening. Passengers on a bus might display some concerning behaviour, so if you have completed a safeguarding training course, you will be prepared to handle such incidents.
Knowing how and where to report a safeguarding concern could save a child's life. You can never be too prepared for when things go wrong.
Of course, having a safeguarding certificate ensures your safety, too, in many ways. A safeguarding certificate is firm proof that you have taken responsibility for safeguarding and that you have understood your duty to keep children safe while under your care. If an incident were to happen while a child was travelling with you, the knowledge you gain from safeguarding training would help you to make a quick decision about the best way to proceed.
That's not to mention the fact that having a safeguarding certificate might automatically set you apart from competitors. Parents and carers want to be certain that the people transporting their children and relatives are not only safe drivers, but understand their further safeguarding responsibilities.
As a public transport driver, you are in a prime position to notice when something isn't right, and a safeguarding certificate could give you the power to intercept a difficult situation and potentially save a child's life.