Top 10 Exam Stress-Busting Tips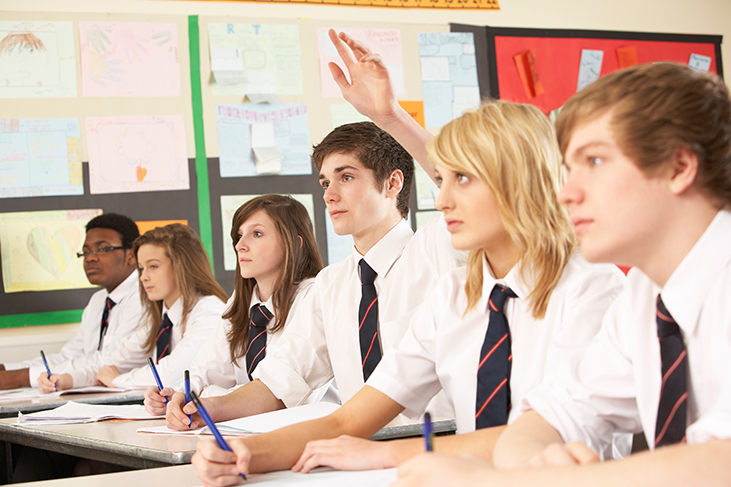 Exam season is just around the corner if mock exams haven't already begun in your school, and during this busy period it can be all too easy to get stressed out by the pressure to perform. If you're pulling your hair out searching for tips to relieve your students of exam stress, take a load off this week by sharing these excellent stress-busting tips far and wide.
Relaxation and making time to care for yourself is key to maintaining a healthy mind, and taking positive action to increase your productivity during exam season will give you the best chance at achieving great results.
Of course, we know that your students already know all the information they need to pass their exams with flying colours thanks to your excellent teaching, but sometimes we all need a little guidance to focus our minds.
At the Child Protection Company, we are dedicated to delivering high quality online safeguarding training every day of the year – but we also care a lot about the general wellbeing of our customers and the children and young people that they work with every day, too. Hundreds of UK schools have already achieved outstanding Ofsted inspection results with the help of our online safeguarding courses, so we hope that these ten handy tips will help your students to achieve their most outstanding potential on results day, too.
To help set your students on the right track and to encourage a positive, healthy mind this exam season, here are our Top 10 Exam Stress-Busting Tips:
1. Sleep
Make sure to get plenty of sleep (around 7 to 8 hours is recommended) every single night, not just the night before your exam
2. Meditate
Try meditation, or set aside 20 minutes to take a 'mind clearing' walk each day – but don't be tempted to check your phone!
3. Treat Yourself
Treat yourself after each study session by doing something you enjoy
4. Listen to Classical Music
Try listening to classical music while studying
5. Paws for Fun
Take a break from studying to play with your pets!
6. Be Realistic
Make sure you stay realistic with the goals you set yourself and don't panic if you go slightly off-schedule with revision – remember, tomorrow is a new day
7. Exercise
Get plenty of exercise – why not go for a run with friends or go swimming after school?
8. Set a Schedule
Create a daily revision timetable with half-hour slots for each subject – and stick to it
9. Utilise Mobile Apps
Download mobile apps that help with timetables, revision and any other skills you might need – there are hundreds of helpful resources available!
10. Communicate
Be sure to communicate your feelings to the people around you by talking to family, friends and teachers about any worries you might have – even if your concerns are not exam-related

If you would like to learn more about our range of online safeguarding courses and child protection training, including our e-safety training courses and Prevent courses, please click here for more information.