Tired teens regularly wake up during night to check social media
Research has found that one in five secondary students regularly wake up in the middle of the night to check their social media, leaving them constantly tired at school.
Over 900 students between the ages of 12 and 15 were surveyed by Welsh academics to determine how often they woke during the night to access social media. Included in the survey were questions on what time they went to bed and woke up in the morning.
One in five of these students revealed they almost always woke up in the night and logged on to social media. The study showed that girls are much more likely than boys to do this.
Not surprisingly, the research also found a link between using social media during the night and poor wellbeing. Those who regularly woke to check social media were found to be significantly less happy than other young people, and struggled to stay awake in the classroom.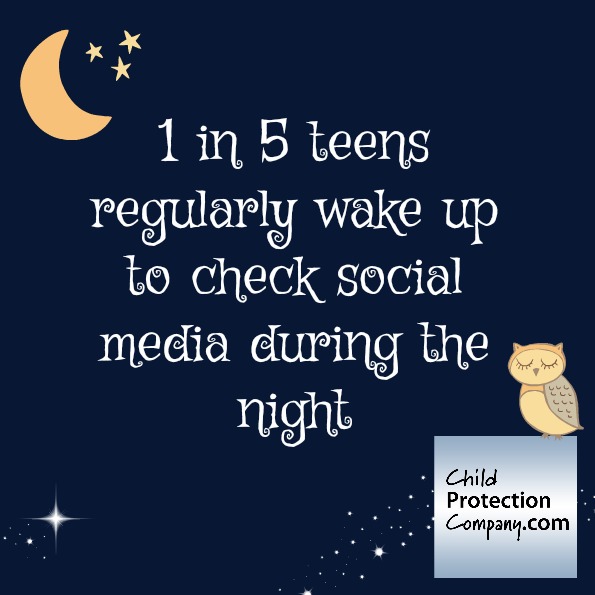 If you believe your child might be waking regularly to check social media during the night, here are some helpful tips to share with them, to try breaking the habit:
Adjust the light settings on your phone to reduce the amount of blue light shining through the screen. Most Apple devices now come with a "night shift mode" purposely designed to reduce the amount of blue light hitting your retinas before bedtime
Change your routine by find a new bedtime hobby – such as reading a book, taking a bath, or preparing your things for the next day. Don't be tempted to check your phone again after performing your new hobby, just go straight to bed
Put your phone in a location where it cannot be seen or heard if it goes off. Maybe this could be on a desk across the room, or downstairs where you can find it in the morning?
Try to break the habit of unprompted device checking by practicing during the day time. Only check your phone when it alerts you to a new notification
Take a "digital detox" by turning your phone off altogether for certain hours of the day
Make sure your phone is silenced before bed, with notifications turned off or "do not disturb mode" activated