The Importance of Safeguarding Training in Music Education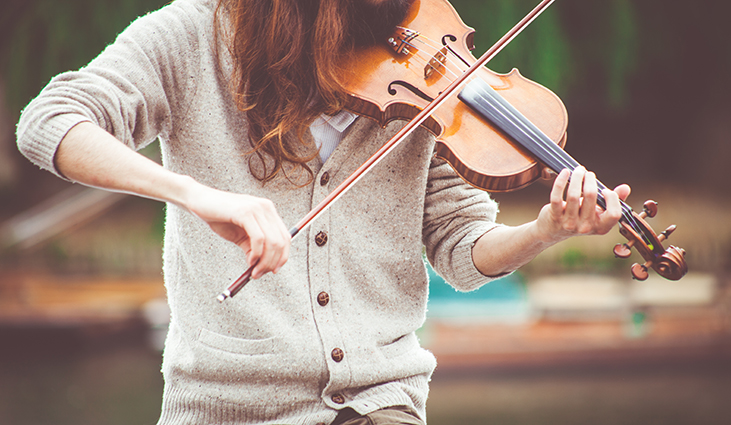 If you work in Music Education in the United Kingdom, you will likely already be aware of your duty to undertake an appropriate level of safeguarding training. If you are based in a school environment, then you may have taken a safeguarding or child protection training course already. If you haven't, pay close attention because it is extremely important that you have an up-to-date safeguarding training certificate in your role.
Why do I need safeguarding training if I work in a music setting?
If you work in a role that requires close contact with children, young people or vulnerable adults in the United Kingdom, you must have up-to-date safeguarding training. As someone who works in the Music Education sector, your daily responsibilities will include regular contact with children, young people, and vulnerable adults, and sometimes this will include unsupervised contact (i.e. when there is not another adult present), so you have a duty of care towards these individuals to ensure their safety.
A good safeguarding training course will not only protect the children, young people and vulnerable adults in your care, but it will also arm you with the knowledge you need to ensure your own safety as a professional. Safeguarding training will teach you how to respond correctly to any safeguarding or child protection concerns you may have, or any allegations that might be made, ensuring that incidents are dealt with effectively by the designated professionals. You will also learn how to spot the many signs and indicators of abuse or neglect in a good safeguarding training course.
Do I need to show evidence of a safeguarding training certificate?
Safeguarding training is also important for music professionals who are inspected by governing bodies such as Ofsted. If you cannot provide evidence of an up-to-date safeguarding training certificate to an inspector, you will lose valuable marks in your inspection and this could cost you your reputation.
Most importantly, safeguarding training is a necessary part of your role as a Music Education professional. You should not hesitate to arrange safeguarding training for yourself or your team if you have not received any already, or if your previous safeguarding training certificate has now expired. Child protection and safeguarding laws, guidance and legislation change frequently, so your knowledge may be out of date. A safeguarding training course will refresh your knowledge of any recent changes or updates.
Where can I take safeguarding training for Music Education staff?
The Child Protection Company offers a safeguarding training course developed specifically for staff working in the Music Education sector, with case studies relevant to your role and advice on how to deal with unique safeguarding issues that arise from lone-working (e.g. as a music tutor). Safeguarding in Music Education covers all the current government legislation and guidance and has been developed specifically to enable the Music Education industry to meet its safeguarding training needs. Developed in conjunction with Music Mark, the UK Association for Music Education, it is the best choice for professionals who want a relevant, informative safeguarding training course to fulfil their safeguarding responsibilities.
For more information, please browse the Safeguarding in Music Education course page here. If you would like to speak to a member of our friendly customer support team about purchasing training for yourself or your organisation, please get in touch with us via live chat, or email help@childprotectioncompany.com. You can also call us on 01327 552030 to discuss your safeguarding training needs.
Remember, safeguarding is everyone's responsibility.