Survey reveals majority support compulsory sex and relationships education
Research commissioned by the charity Plan International UK has revealed that more than eight in ten people believe sex and relationships education should be compulsory in schools.
Over 2,000 adults were surveyed on their opinion, and the results showed that more than 80% think sex and relationships education should be a compulsory part of the curriculum in state schools, academies, free schools, private schools and faith schools.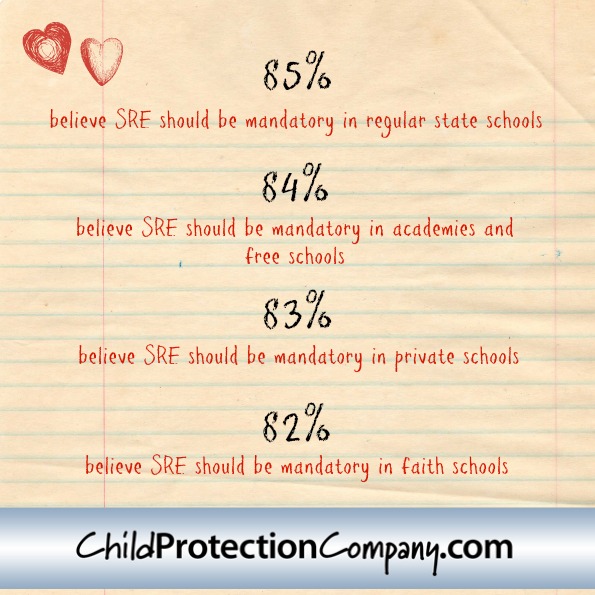 These findings arrive at a time when the government is facing growing pressure to introduce mandatory sex and relationships education in UK schools. Evidence of young people struggling with sexual harassment and online abuse is rapidly increasing, and many believe that good quality sex and relationships education (SRE) is the answer to preventing these incidences.
On their website, Plan International have published data stating that sexual offences on school premises have doubled to an average of 10 incidents each school day. 70% of children aged 11-15 in England think the government should make sure all schools provide lessons on sex and relationships.
Chief Executive of Plan International UK, Tanya Barron, says: "Girls are telling us that they are suffering harassment at school, they don't feel safe online and are scared on the street. They are telling us unequivocally that mandatory and good-quality sex and relationships education is one of the most important ways to help change this situation."
Chairwoman of the women and equalities committee, Maria Miller, expressed a "pressing need for change".
Interesting data obtained from the survey shows that only 27% of those who received sex education in school found it helpful, with this figure dropping to only 11% in the over-55s. Only 12% of these 2,007 adults felt that their education of relationships – where topics such as love, sexual orientation and abuse were discussed – offered an informative insight.
This leaves 48% claiming their sex and relationships education was not informative, while one third (31%) said they did not receive any relationships education at all.