Spotting Inappropriate Sexual Behaviour Between Adolescents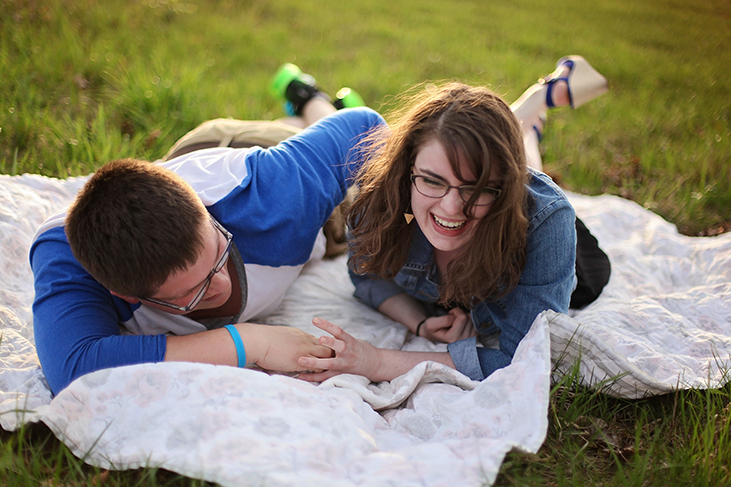 We can probably all remember the anticipation we felt at school in the days leading up to Valentine's Day as we wondered whether or not we'd receive a card from a secret admirer, and planned the cards we'd send to the apple of our eye. Maybe we can also remember the disappointment we felt when we didn't receive what we were expecting, or the inevitable tears of a classmate who found out their crush had sent a card to somebody else?
Undoubtedly, Valentine's Day is a big event for teens. Emotions run all over the place at this time in their lives, and relationships come and go. But it's important to remember that experiencing new relationships and learning to deal with matters of the heart is just a part of growing up, and most of the time it's all good experience.
However, as adults, we should all take responsibility for promoting healthy relationships between young people. This is why it's important to have up-to-date safeguarding training to keep us aware of the signs that a situation between two young lovers might not be quite right.
At this time of year when "love is in the air", it's likely that you'll overhear conversations between friends, or catch on to rumours about young couples who may be displaying signs of inappropriate behaviour. This could take many forms, such as unwanted touching after a young person has told the perpetrator to stop, to making derogatory or suggestive comments aimed at another person, or physical violence and violence of a sexual nature. Most of the time, we might not see these things happening first-hand, but in the event that you hear rumours about anything inappropriate happening between young people behind closed doors, it should be your absolute priority to investigate matters further.
What is inappropriate sexual behaviour?
It is normal for adolescents to display some sexual behaviours, but it is usually not difficult to use your discretion where behaviour turns from age-appropriate to inappropriate. The NSPCC lists the following as examples of inappropriate sexual behaviour:
Violent, aggressive, or forceful behaviour
Compulsive behaviour or inappropriate sexual habits
Showing a sexual interest in adults or children with very different ages to their own
Inappropriate behaviour begins to affect school performance, progress and achievement
When should I start to ask questions?
You should keep in mind that young people tend to be quite secretive about their personal relationships, so there should not be a cause for concern unless you have heard or seen information that gives you reason to believe there might be inappropriate activity going on behind the scenes.
It is generally quite normal for young people to kiss and hug their partner in public, and you should not be alarmed if you hear that a young person has been experimenting sexually in private with someone of the same age group. It is also not typically a cause for concern if a young person uses sexual language or discusses sex with their friends at this age. A general interest in sexuality, body parts, and forming relationships is all part of growing up.
However, if you get the feeling that something isn't quite right, or you witness a young person displaying any of the inappropriate behaviours listed above, you should make it a priority to talk with them and take the opportunity to understand their feelings. If you do not feel comfortable doing this personally, discuss matters with the child's parents or a senior member of staff who will know the correct safeguarding procedures and how best to deal with the situation. Your organisation's Designated Safeguarding Lead person is usually the best contact.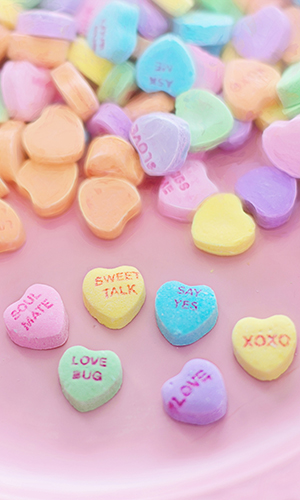 It is important to remember that young people may not always feel comfortable disclosing information about their private and personal relationships. This is a perfectly normal response, even when there's nothing to worry about. Many young people might be afraid of their parents and family discovering intimate details about their relationship, or may worry that they're betraying the trust of their partner if they reveal too much information—particularly where sexual activity is involved. This can make it quite difficult to get a disclosure, and indeed, to tell the difference between a healthy relationship and one that is damaging. Put yourself into the shoes of the young person you are questioning and try to understand their motive for hiding information. Use your discretion to decide whether or not you need to look into matters further—and if you feel that you should, always report the incident to your Designated Safeguarding Lead person or line manager.
What should I do if I suspect inappropriate sexual behaviour?
You should first ascertain whether or not there has been a victim. If the inappropriate sexual behaviour seems to have involved more than one young person, you should speak with each individual on their own to establish the facts. Be sensitive to each young person's thoughts and feelings surrounding the behaviour, and do not pass judgement too early on.
When talking to a young person whose relationship you are worried about, you should make sure to let them know that you are here for them when they are ready to talk. Establish trust with them, and reassure them that anything they tell you will only be shared with people who can help. Do not lie and tell them that you will keep their disclosure a secret; be honest and let them know that you might need to share what they have told you with other trustworthy adults. Remind them that their experiences do not define them, and that if they have been a victim of abuse there are many people on their side to support them. Listen calmly and carefully, and make accurate notes of the information they disclose to you (this will be important evidence for future proceedings). Try not to put words in their mouth, but instead ask open questions that they can answer at their own pace.
Where can I find more information?
Our online child protection courses provide a comprehensive overview of safeguarding for schools, organisations and individuals living and working in the United Kingdom. Our courses are verifiable and updated regularly to include the most up-to-date child protection information, including signs and indicators of abuse, and how to react correctly in the event of an incident or disclosure. Upon successful completion of each course, you can download a certificate to evidence your training.
The NSPCC website also has a lot of advice and information about inappropriate sexual behaviour between young people. You can visit their dedicated web page by clicking here.