Social media companies to launch 'police icons' to encourage e-safety
Social media companies may soon install police icons on their websites and apps, which users will be able to click if they feel threatened.
Children's e-safety is becoming a fast-growing problem, with the number of young people experiencing cyberbullying increasing by 88 per cent in the past five years. This new feature will take a step towards promoting e-safety awareness, and safeguarding children online.
With the introduction of a police icon on social media, officers working remotely will be alerted to the user's 'chat' and will be able to hack into accounts to obtain further information if necessary. As well as this, officers will also be able to offer advice to those feeling vulnerable. It is hoped that the introduction of this function should help to decrease the risk of online grooming and cyberbullying. It should also draw police attention to potential paedophiles who may be using the internet as a way of grooming children, enabling officers to take details and identify offenders.
However, this scheme will only be effective to those users who 'invite' the police in. There are still concerns that children may be exposed to child protection issues such as exploitation, grooming and bullying, but choose not to tell an adult. Fearing the consequences, not feeling particularly threatened, or lacking the knowledge of who to tell are just some of the reasons why a a child may not disclose their problem.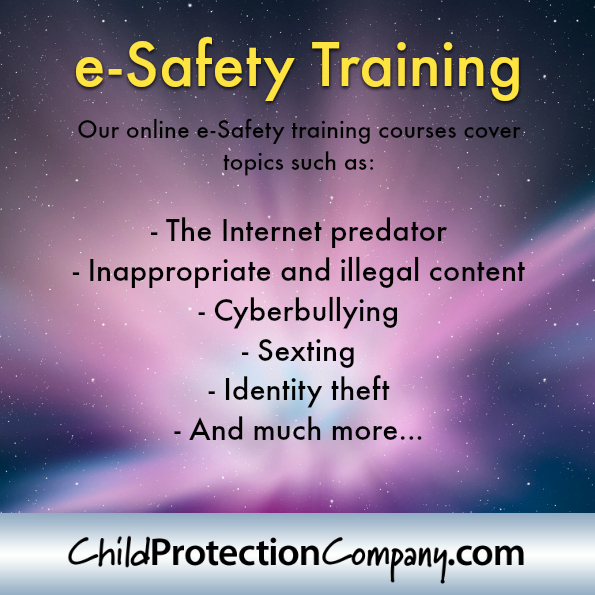 If you feel that your knowledge of online safeguarding issues could be better, we offer a range of child protection courses specialising in areas such as e-safety for schools and e-safety for parents. Our courses cover the main risks to children online, the importance of educating and empowering children, how to deal with incidents, and the different types of social media.
For more information, please call 01327 552030 or drop us a line at help@childprotectioncompany.com today.