Sign Up to Receive our Ofsted Safeguarding Briefings!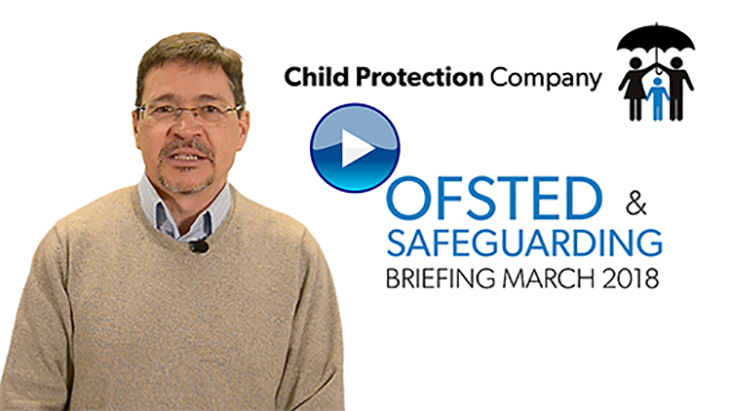 As part of our ongoing cause to support teachers and school staff in delivering effective safeguarding inside and out of the classroom, our team at the Child Protection Company have been working hard to deliver a host of resources that will empower teachers to extend a strong safeguarding message to their students.
We believe that safeguarding training is only the first step towards creating a safe, happy environment for children and young people, and that those schools who frequently review their safeguarding policies and refresh their knowledge regularly with safeguarding courses are better equipped to handle an incident, should one arise.
Alongside our suite of online safeguarding courses, we are publishing regular Ofsted Safeguarding Briefings, delivered directly to your inbox with the latest news and updates from the inspection world, including information on current safeguarding legislation and guidance.
The videos are hosted by our very own CEO Mark Foster, who is in a fantastic position to present our Ofsted Safeguarding Briefings as, not only does he have an extensive knowledge of safeguarding from over a decade working 'in the business' of safeguarding training, but he is also Governor of a large secondary school, and takes a hands-on approach to all things Ofsted.
The first in our Ofsted Safeguarding Briefing series launched this month (March 2018) and we will be filming on a regular schedule and delivering the briefings to your inbox each month, or whenever a significant change happens that we think you'll need to be aware of as soon as possible. Our aim is to debunk the myths surrounding Ofsted safeguarding inspections, update you on the latest Ofsted and safeguarding news, and, most importantly, to support you in what you do best: teaching, and creating a positive, safe environment for our children to grow and learn in.
If you would like to sign up for our regular Ofsted Safeguarding Briefings, as well as receiving access to a host of other useful downloadable resources, classroom support videos, and safeguarding news, please click here to register your interest.