Sarahah and Cyberbulling: A real issue?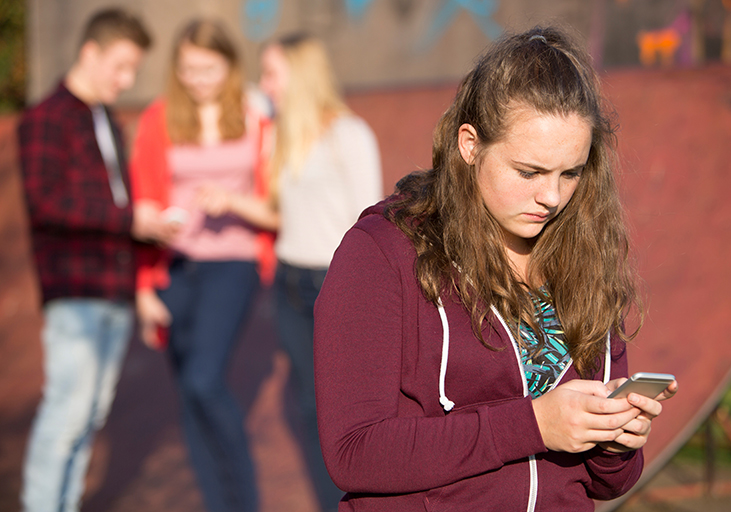 Being a provider of online safeguarding training, one of the areas we focus on is ensuring that we stay up-to-date with current developments. Staying ahead of the curve is important with our deliverance of Prevent training and our wide selection of safeguarding courses, because professionals rely on us to be a source of current advice, guidance, and—of course—the correct training.
Most of our courses are inherently linked to government guidance or legislation, such as 'Keeping Children Safe in Education', and this means there is a formal timescale of change that helps us to keep abreast of trends and changes in practice. Without doubt, though, the fastest moving area of our training in terms of updates to the content is our e-Safety course. The internet, social media, and the online world moves at a startling pace, and we have a policy here of continuous review.
A recent issue for parents and teaching staff has been the apparent sudden swell in the numbers of young people using a platform called Sarahah. If you have yet to hear about this social media site, it is causing concern because its concept relies on a feature that is an important concern for internet safety: users can post anonymously.
Keeping the identity of a user hidden is both desirable and a danger, depending on the reason for anonymity. In the case of young people, we would always advise that personal details, names and locations, and so forth are kept private while they are online. Simple things such as not using a real name, or a variant of their real name, are the common-sense precautions we want our children to take. On the other hand, we have all seen the horrific cases where a predator has used the anonymous nature of a fake profile or similar technique as a way to connect with children, young people, or vulnerable adults. Sarahah not only allows anonymity but it guarantees it, and that opens it up to use abuse by what we now commonly call the cyberbully. What was originally an app intended to allow adults to get honest peer feedback and compliments can very easily be used to attack or demean other users.
What is Sarahah?
Essentially, Sarahah is a messaging app, but it has a very real appeal to teenagers because it is easily linked to another popular teen communication app, Snapchat. Considering Snapchat is often cited as one of the most worrying of message platforms because it is based around photographs with a short lifespan, it is easy to see how the mix of image and anonymous posting could be potentially disastrous. Sadly, quite a number of incidents have recently come to light where the Sarahah app has indeed been used to intimidate and bully young people, and it has even been linked to suicide. The media and pressure groups have been quick to attack Sarahah and call for it to be banned or restricted.
All social media and messaging apps can be misused, but the added element of anonymity would seem to make the misuse of Sarahah easier. Avoiding the use of Sarahah entirely seems to be the preferable course of action for vulnerable adults and children. Realistically, though, as with all potential dangers on the internet, stopping children from accessing it is going to be an almost impossible task. If we cannot avoid the potential danger, then education in online safety and access to an adult the child can trust and talk to about what they are experiencing are always stepping stones to helping young people make the right decisions.
Sarahah is open to misuse and can easily become a tool for cyberbullying, and this is something that needs to be considered on two levels. Firstly, we need to remember that the app itself is not intended for a younger audience, but secondly, and probably more importantly, we need constant vigilance combined with trust and a solid base of education in potential danger. These combined will help to keep our children safer in the wider context of the online world, as well as while using specific apps such as Sarahah and Snapchat.