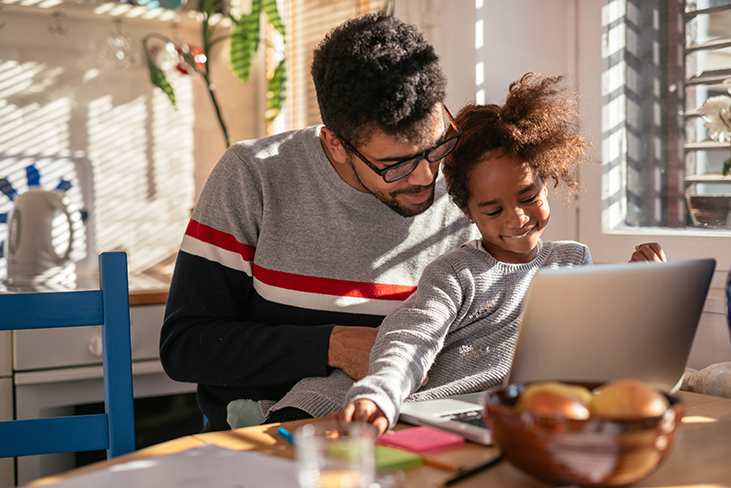 You've probably already seen the news on social media…today is Safer Internet Day 2018! You can spread the word by using the hashtag #SID2018 on all your social media posts today, and join in the global conversation to help inspire a safer internet.
Safer Internet Day is a global celebration coordinated by the UK Safer Internet Centre, and every year hundreds of schools and organisations get involved to promote the safe, responsible and positive use of digital technology for children and young people. It's a great opportunity for teachers and parents to start up a conversation about online safety with the kids, and for those of us with a requirement to keep up-to-date records of our e-safety training, it's the perfect day to refresh knowledge and get a new e-safety training certificate!
If you work closely with children and young people, you'll already know the importance of promoting safe online use. Issues such as cyberbullying and online sexual abuse are massive risk factors to children and teens who do not have good online safety knowledge, so it is the responsibility of everyone working with children to protect them from this harm.
Since September 2012, Ofsted have been inspecting online safety as part of their review of a school's safeguarding arrangements. In response to this, we have created two online training courses that enable schools to meet their online safety obligations. As with all our courses, these are written in line with the key inspection requirements for Ofsted, Estyn, Education Scotland, The Independent Schools Inspectorate (ISI), The Education Training Inspectorate (ETI) and equivalent governing bodies.
Our online e-Safety Training course is a fantastic solution for schools who want to keep their students and staff safe online both in school and the wider community. The course is specifically written for teachers and all staff working in the education sector. It introduces online safety and social media, raising awareness of key issues including online risks, how to deal with incidents, and how to use social media effectively for parental engagement, teaching and learning. Individuals will receive a downloadable certificate valid for 1 year upon successful completion of the online e-Safety course.
To complement this course, we have also developed an online e-Safety for Parents training course. This course is specifically written for parents and carers, and has been designed to assist schools with engaging parents in their online safety message. Children spend a lot of time on the internet in the comfort of their own homes, so it is important to maintain the same knowledge of e-safety and to reinforce the message they are learning from teachers in school through their parents too. Our e-Safety for Parents online training course gives a great introduction to topics including online risks, cyberbullying, sexting, inappropriate content, and where to seek further help.
For more information about our training, or to receive a tailor-made quote for your school, please contact us by emailing help@childprotectioncompany.com, calling 01327 552030, or speaking to us on our live chat feature. You can also view all courses available for direct purchase through our website by clicking here.