Safeguarding Vulnerable Adults: Why it Matters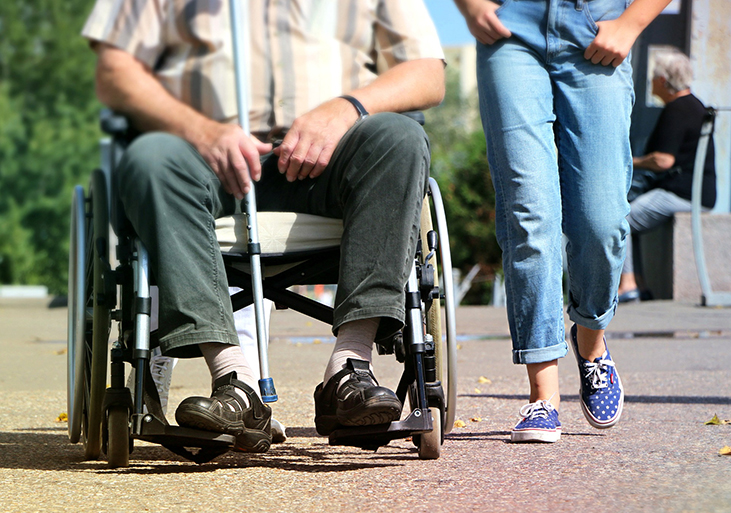 Our team of experts has been training individuals in child protection for over a decade, so we know that the majority of our clients require high-quality safeguarding training to carry out their daily work effectively. But how many of us are missing out on valuable knowledge by overlooking the safeguarding of vulnerable adults?
We suspect a lot of our clients could benefit from taking one of our vulnerable adult safeguarding courses alongside their child protection training. Why not combine both with our Introduction to Adult/Child Protection and Further Adult/Child Protection online training options?
Who should take responsibility for safeguarding vulnerable adults?
If you work with vulnerable adults regularly in your job or volunteer role, it is a requirement for you to have an up-to-date certificate in vulnerable adult safeguarding training. This is particularly relevant if you are a health worker.  However, even if you do not come into regular contact with vulnerable adults as part of your work, it is always useful to have a good knowledge of the policies and procedures surrounding vulnerable adult safeguarding training—you never know when your knowledge might be able to come in handy.
Which adults are most vulnerable?
A number of factors play a part in making an adult vulnerable. Some of the most vulnerable members of society are the elderly and disabled adults, but here are some examples of other causes of vulnerability:
Low self-esteem
Social isolation
History of abuse
Negative experiences when disclosing past abuse
Poor access to health and social services
Lack of mental capacity
Being physically dependent on others
Why should I safeguard vulnerable adults?
There are many reasons for safeguarding vulnerable adults. These members of society are at high risk of experiencing abuse in different forms, from sexual abuse to financial abuse. They can suffer discrimination and may be unable to defend themselves if psychologically abused. This leaves them vulnerable to a variety of mental health issues, including depression, anxiety, and post-traumatic stress disorder.
It is a sad truth that some members of society show no remorse for the abuse of vulnerable adults. These people will easily manipulate the more vulnerable members of society for their own gain, often at great expense to the vulnerable individual. They can lead the vulnerable adult to believe that they are trustworthy, while in reality they are abusing the individual's trust. It is important that we are all aware of the different types of abuse that vulnerable adults are prone to, so that we can prevent malicious individuals from causing harm and great loss to the more vulnerable members of our society. This is what makes safeguarding vulnerable adults so important.
Where can I learn to safeguard vulnerable adults effectively?
We are dedicated to safeguarding at the Child Protection Company, and our courses have been developed specifically to help individuals and organisations to achieve their training goals. We offer two highly popular vulnerable adult safeguarding courses, both of which can be taken online in your own time, with the option to pause and restart the training to suit your schedule.
Our Introduction to Adult/Child Protection online training course provides an excellent overview of the basic safeguarding policies and procedures, as well as information on child protection. It is a suitable online training course for anyone who comes into regular contact with children and/or vulnerable adults in the workplace, or as part of their volunteer role.
For those with a higher level of responsibility for children and/or vulnerable adults, we also offer a Further Adult/Child Protection online training course, which builds upon the knowledge learned in the Introduction course to deliver a comprehensive overview of child and vulnerable adult safeguarding training. It includes information on how to make referrals, multi-agency working, and the best way to handle allegations and disclosures. This course is most suitable for the Designated Safeguarding Lead person in your organisation.
To find out more about our selection of online safeguarding courses, please browse our website, or call us on 01327 552030 to speak to a member of our friendly, UK-based customer support team. You can also speak to us on live chat, or email help@childprotectioncompany.com.