Safeguarding Advice for Equestrians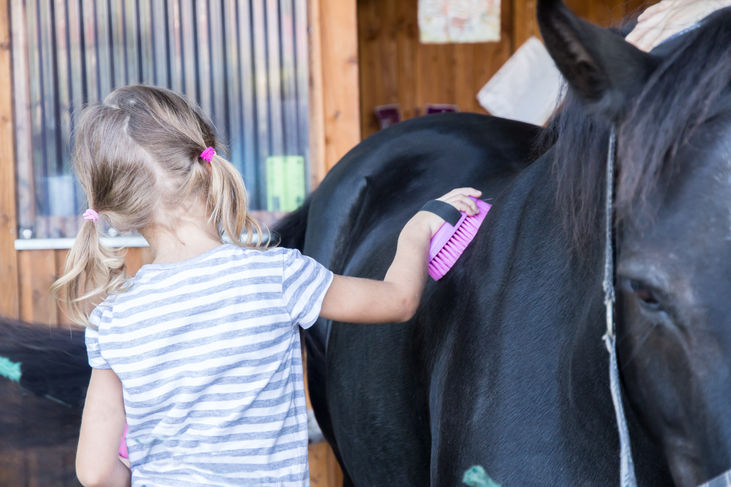 Safeguarding is everyone's responsibility, but in an equestrian environment where staff, volunteers, and visitors come and go frequently, how can you ensure you're making the best efforts to safeguard the children on your premises? Our handy safeguarding advice for equestrians is a must-read if you work around horses and children!
What is safeguarding?
Safeguarding is the name we give to the process of making sure every child, young person, and vulnerable adult is free from the risk of abuse, neglect, or harm of any kind. Safeguarding training for equestrians will teach you the basic signs and indicators of abuse and neglect, so that you are prepared to notice if and when an individual might be at risk. Equestrian safeguarding training also teaches you the steps to follow if you suspect an individual is at risk and want to report your concerns.
In an equestrian environment, safeguarding is incredibly important, but the knowledge you learn from safeguarding training for equestrians can also help you outside of the stables. Here at the Child Protection Company, we specialise in delivering high-quality, reliable safeguarding training specific to your workplace. That's why we've developed three excellent equestrian safeguarding training courses to teach you not only the basics of safeguarding, but how to apply your learning to the equestrian environment you work in.
Make sure everyone in your workplace has completed an equestrian safeguarding training course…
We currently offer three separate online equestrian safeguarding training courses, all of which have been developed in association with the British Equestrian Federation. If you work or volunteer in an equestrian environment, whether that's a riding school or an equestrian centre or anything in between, our best safeguarding advice is that you complete a verifiable equestrian safeguarding training course such as ours.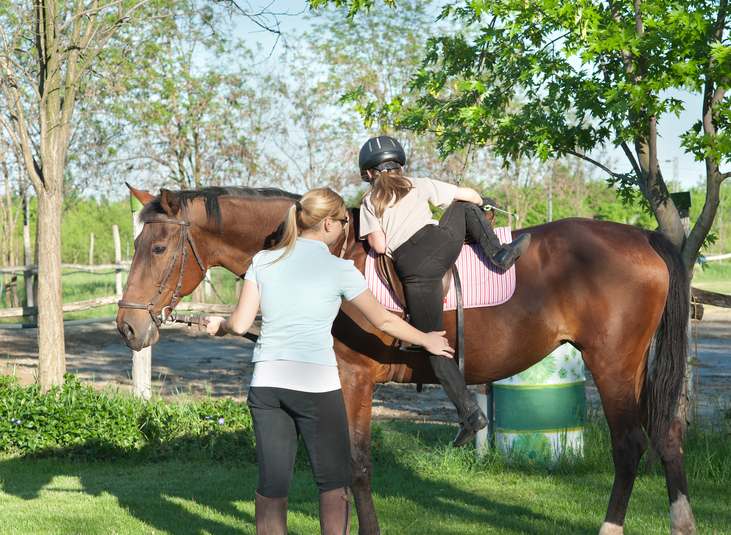 This is an introductory course designed for anyone who works or volunteers in the equestrian world. You can learn more about this course and how to start training by clicking here now.
This is a course designed for equestrian coaches or instructors, or anyone else who has previously completed a British Equestrian Federation face-to-face safeguarding course within the past 3 years. You can learn more about this course and how to start training by clicking here now.
This is a course designed specifically for those with an extra responsibility for safeguarding in the equestrian environment such as Welfare Officers/Safeguarding Officers. It is for individuals who have completed a British Equestrian Federation face-to-face safeguarding course within the past 3 years. You can learn more about this course and how to start training by clicking here now.
We recommend that every member of staff or volunteer in your workplace takes the appropriate equestrian safeguarding course. This is something you will be inspected on, so it's important to keep up to date with your training records to ensure nobody is caught with an expired certificate. The Child Protection Company's online learning management system makes it easy to track records for all staff/volunteers at the simple touch of a button.
If you're interested in learning more about equestrian safeguarding training and would like to receive a tailor-made quote for your team, please call our office on 01327 552030 or email us at help@childprotectioncompany.com.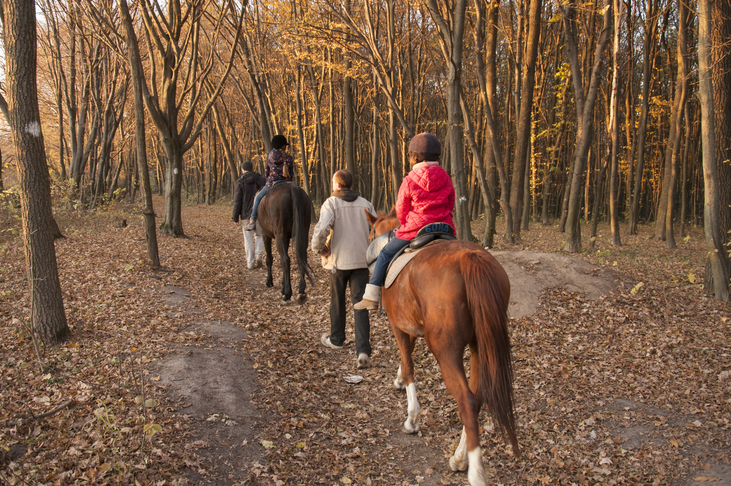 Avoid lone-working with children under 18…
We know it isn't always possible for there to be more than one adult present at all times when you're working around the yard with children, especially if you have young volunteers helping out at the stables. However, we recommend you try as much as possible to avoid one adult member of staff being alone with a child or children to avoid any harmful allegations or foul play.
For example, if an adult member of staff/volunteer is mucking out a stable with a volunteer under the age of 18, you should make sure there is another adult member of staff present in the same area at all times. This person can then be a witness to any suspicious behaviour and in most cases should be able to overhear any conversation happening between the two in the stable. We understand this may not be possible or practical sometimes, so if this is the case, think about other ways you can take responsibility for safeguarding in your situation—such as making sure doors are left open at all times.
Complete DBS checks for new staff…
A DBS check (previously called a criminal record or CRB check) is an important part of the safer recruitment process. You should endeavour to get a DBS check completed on any new member of staff who will be working with or around children, young adults, and vulnerable adults.
We recommend you complete a DBS check prior to hiring any new member of staff. It is your decision whether or not volunteers at your workplace must have a DBS check, though it is always best to check with your local authority to find out the recommended safeguarding practice for your area. Remember, it is always better to be safe than sorry.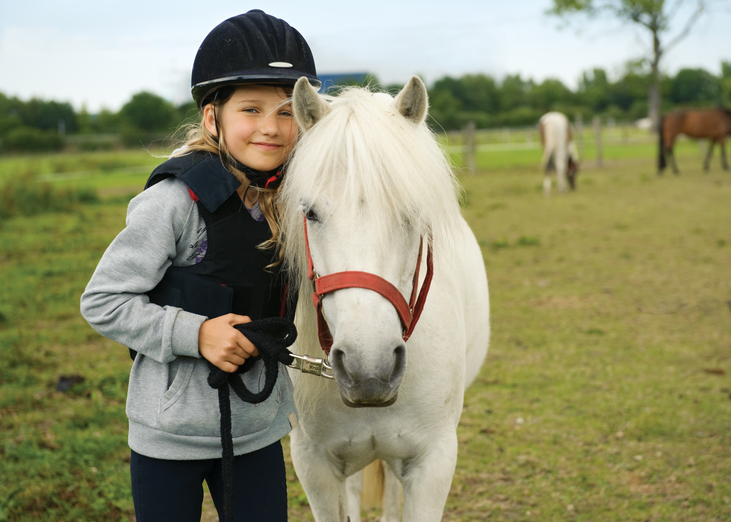 Ensure your safeguarding training is in line with the British Horse Society expectations…
You will be inspected on your safeguarding training, and in the event of any safeguarding incident happening on your premises, your whole team's safeguarding approach will be under scrutiny. It is always best to ensure that you are not only taking the relevant level of safeguarding training for your role in the equestrian environment, but that you are training with a provider who understands the equestrian sector specifically and has developed their courses to include the most current industry guidance.
Each of our three online equestrian safeguarding courses has been developed in association with the British Equestrian Federation and is designed to give you the most up to date equestrian safeguarding knowledge. We care about your reputation as much as we care about promoting the safety of everyone in your workplace—which is to say, we care a lot.
For more information and to view or purchase our British Equestrian Federation online safeguarding courses, please click here.
Got a question about equestrian safeguarding training?
If you would like to speak to a member of our friendly customer support team about equestrian safeguarding training, please get in touch with us by calling 01327 552030 or emailing us at help@childprotectioncompany.com today. Alternatively, you can use the live chat feature on this website to chat to us with any questions during office hours.
The Child Protection Company offices are open from 9am to 5.30pm, Monday to Friday.