Online Safety Training Tips for Parents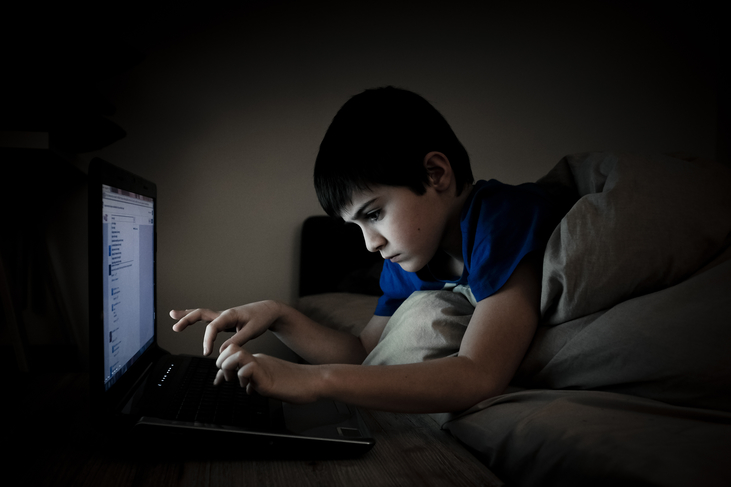 Online safety training tips of the past might not be so relevant now. With children of all ages using the internet, parents need to be aware of online risks and how to help their children to protect themselves from harm. Our online safety tips for parents are sure to help.
"A huge virtual playground…"
If you think of the internet as a huge virtual playground large enough to contain a world full of strangers, from many different backgrounds, of all ages and cultures, then it's clear to see why you wouldn't want your child to go and play unsupervised.
That's essentially what the internet is, though the online playground is much larger than we could ever imagine. Just like you'd expect of real life, bullies and safety hazards exist on the internet too. There's always the risk of straying a little too far from where we're supposed to be and entering a whole different, darker and scarier part of the playground where we might be exposed to content and people who don't have our best interests in mind.
Needless to say, leaving a child unsupervised without first warning them of the risks has the potential to be very dangerous. However, that's not to say the internet is all bad. Actually, just like a real-life playground, there's a lot of fun, socialisation, and education to be found online. Games, websites, apps, and social media allow children to get creative and express their personality while forming meaningful friendships.
This is another thing to consider: While you might have met up with your school friends at the playground in the evenings and on weekends, children today are much more likely to socialise with their classmates online, and even when they're together in person, the internet continues to provide a whole lot of entertainment for young people to share and find enjoyment in together.
Whether we understand it or not, it's hugely important to protect your child against online hazards while encouraging them to have a healthy relationship with the internet. By teaching them the basics of online safety early on, you are empowering your child to use the internet in such a way that they will always log off at the end of each day feeling happy and satisfied that they have learned something new.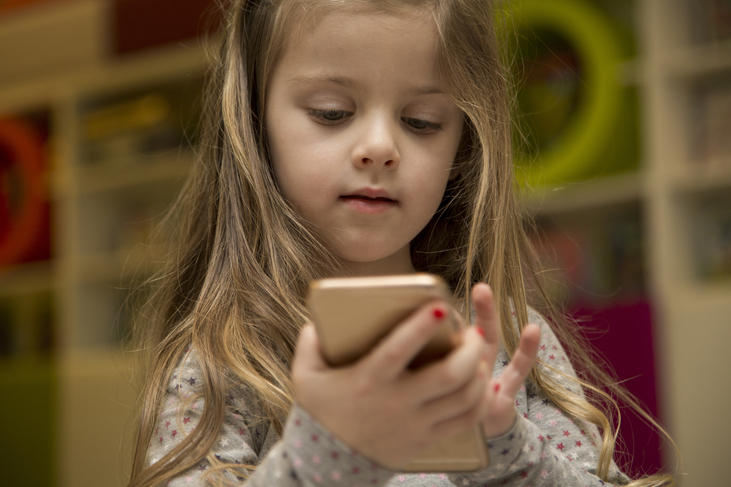 1. If you wouldn't tell it to a stranger on the bus, don't tell it to the internet
While social media and other apps and games can give children the illusion that they are in a "safe" and "private" space, it's important to teach your child early on that nothing they share online is ever truly private.
Whether it's their home address, a secret about themselves they wouldn't want anyone but a close friend to know, or even their personal phone number, make sure your child understands that if they wouldn't disclose the information to a stranger on the bus (or a stranger in any situation!) then they should not be sharing it online either.
Quite simply, there's no saying who might be viewing your child's online profile or reading their "private" conversations. Data breaches aside, even something as simple as not having adequate privacy settings can make personal information accessible to the whole of the internet—and this can pose safety risks for a number of reasons.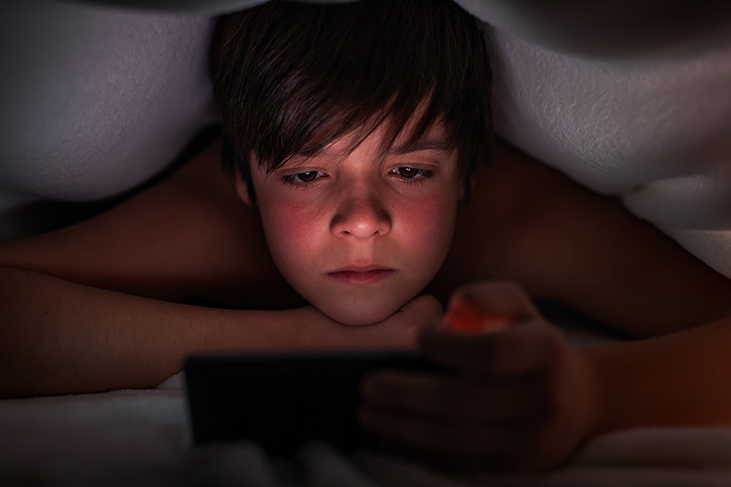 2. Always keep your privacy settings set to the highest level
It's good practice to sit with your child regularly and review their privacy settings on all the social media, websites, apps, and games they use. Companies update their privacy policies so frequently that it's easy to miss when a change happens, and this could mean you're sharing information about yourself to the rest of the world without realising it.
Once a month, make a point to sit down with your child and log in to each account they have online. Let them play an active role in reviewing their privacy settings and ask questions such as, "Who really needs this information?" Sometimes, online profiles will ask for a lot of unnecessary information about us that isn't mandatory in order to have an account with the company. Remove as much of this unnecessary information as possible, especially on sites where this information is going to be available for the public to view.
Getting your child into good habits like this when it comes to reviewing their privacy settings will encourage them to take this knowledge with them as they grow older and branch out across the internet to explore newer websites and apps.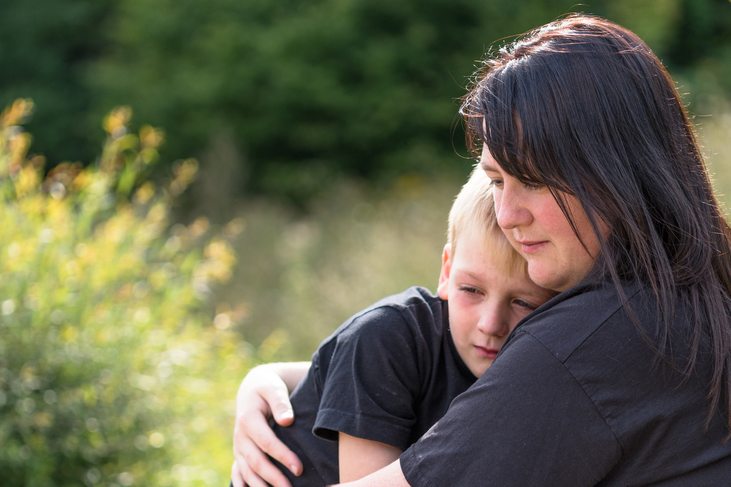 3. If you see something that makes you uncomfortable, tell an adult
Help your child to understand that the internet does not exist in its own bubble. Any issues they might encounter online, whether it's witnessing online bullying or receiving weird messages from a stranger, should not be treated as any less important just because it's happening in an online space.
Be sure to create an environment where online conversations and interactions can be discussed as normally as "real-life" conversations would be. Make it clear to your child that there is no reason to be ashamed or worried about anything they might have seen or anything that might have happened to them online. You are here to support them no matter what the issue.
Just like you would if they were encountering problems at school, be sure to treat any problems your child discloses to you seriously. Don't brush over any issues just because they happened on the internet and "aren't real." The internet is just as real to our children today as the joy of visiting a playground was to us when we were kids.
Want to learn more about online safety?
Here at the Child Protection Company, we are committed to delivering high-quality, sector-specific safeguarding training courses to professionals and individuals in a variety of sectors. Our online courses are easy to use, regularly updated with new information, and have all been designed to fit in around busy schedules, with the option to pause and restart as many times as necessary.
Our bestselling e-Safety for Parents course gives a great introduction to the basics of online safety and helps you to align your online safety principles with what your child is learning in school. Please click here to visit the e-Safety for Parents course page.
Got a question?
We're here to help! Give our friendly customer support team a call on 01327 552030 or email us at help@childprotectioncompany.com. You can alternatively chat to us during office hours by using the live chat function on this website.
The Child Protection Company offices are open from 9am to 5.30pm, Monday to Friday.