Online Safety Tips for Childminders and Nannies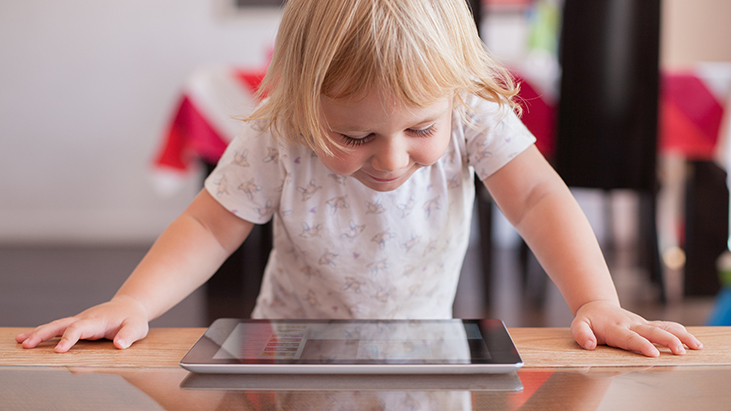 Children are using the internet at a younger age than ever before, so how can Childminders and Nannies keep up with their responsibilities for ensuring children's safety in the online world as well as in real life? Is there even any difference between the two?
Online World vs. Real World
One important thing we all need to remember is that the internet is as 'real' to children of today's generation as the real world. There is little definition between friendships made via online games or social media, and friendships made on the school playground. Having access to the internet can be just as important to children growing up today as the chance to play with their classmates outside of school.
Of course, it's not just older children who are using the internet. We've probably all given in to the peace and quiet of letting a toddler watch videos on our phones while we're out and about, and it's not unusual for young children to have tablets of their own to play games on.
Even in school, children are learning more and more with the power of the internet. Whether that's conducting online research for a school project or playing educational games in the classroom, so much in the modern world relies on the use of the internet that knowing how to navigate the online world effectively and safely may be just as important to a child growing up today as learning their times tables.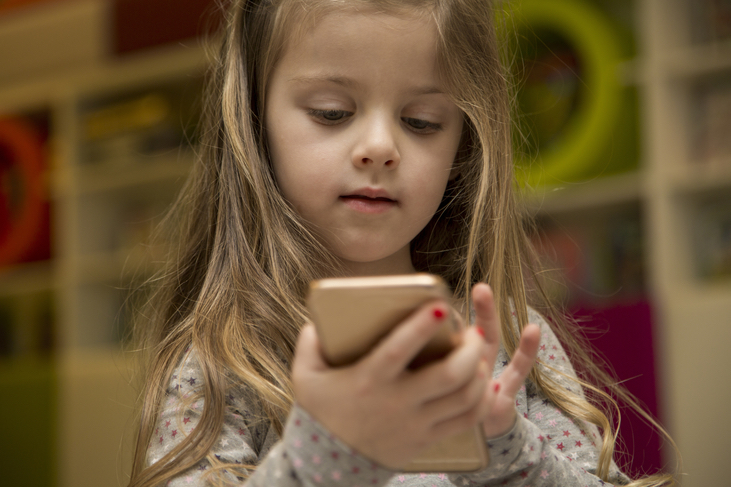 Is the internet a safe place for children who know what they're doing…?
Many toddlers and children are more than comfortable using technology, and their ability to navigate devices like tablets and smartphones can be a source of both amazement and amusement to those of us who grew up without the internet.
However, we should never be naïve enough to think that just because a child seems to know what they are doing (perhaps even better than we do!) on the internet, that they are safe.
The fact is, the internet is a space made by adults for adults, and there is potential for harm even on websites, apps, and games that are developed for children to use. No corner of the internet is one hundred percent safe from risk. Inappropriate content can be accessed literally at the touch of a button, either by accident or intentionally, so it is your responsibility as a Childminder or Nanny is to ensure that the children in your care are safe from harm and know how best to avoid online risks.
Online Safeguarding Training
We have two fantastic online safeguarding courses specifically developed for Nannies and Childminders in the United Kingdom. Our bestselling Child Protection for Childminders and Child Protection for Nannies courses give a fantastic overview of safeguarding in line with current Ofsted and equivalent guidelines, and they each include a separate module on e-safety and the Prevent Duty, so they are essentially 3 courses in 1!
If you would like further advice and training on how to keep the children in your care safe online (and offline, too!) you'll find everything you need to know in our brilliant online safeguarding courses.
It takes around 1 to 2 hours to complete our Child Protection for Childminders and Child Protection for Nannies courses. They are taken entirely online via our easy to use online learning management system (no more waiting in a queue for months just to get a place on a local face-to-face course), which you can access as soon as you purchase your course. You can also download a fully verifiable certificate upon successful completion of the course, which we'll keep for you until it expires, so you can literally evidence your training to an inspector at the touch of a button!
For more information about our online safeguarding training for Nannies and Childminders, please click here.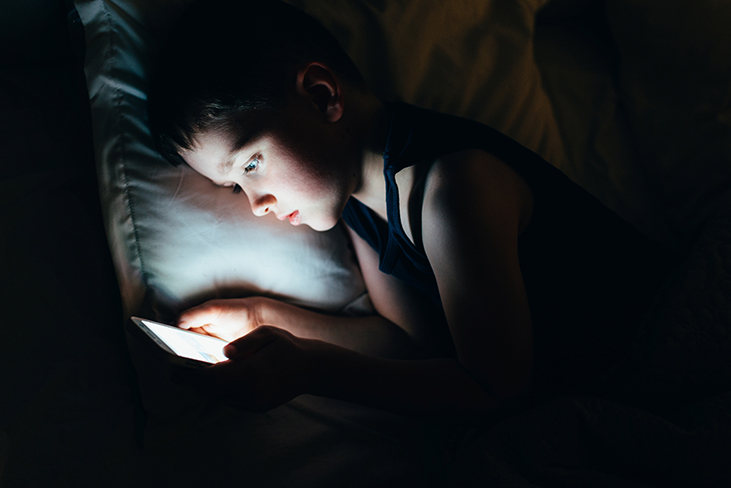 Parental Controls
If you work in the family's house, the first thing you need to do is check that the parental controls have been set up with the family's internet provider. Parental controls will restrict access to most inappropriate or unsecure websites, to lower the risk of children accidentally stumbling across content they should not be viewing.
Parental controls can be set up with your internet provider, and you can also set up parental controls on most devices with an internet connection, including tablets, laptops, and games consoles.
Talk about it!
It can be all too easy to give a child a tablet or games console and let them entertain themselves while we carry on with household tasks, but how much do we know about the entertainment they're finding online?
Each time a child uses the internet, ask them what they're doing and engage in discussion about the activities they've been carrying out online. For example, if they are playing a game, get to know what the motive of the game is and ask questions about how they did, or if older children are using social media, ask who they have been talking to today. Always try to engage in as much conversation as possible about online activities so that you can stay tuned-in to what they are doing, and as much as possible, especially with younger children, try to keep a watchful eye on what's happening onscreen.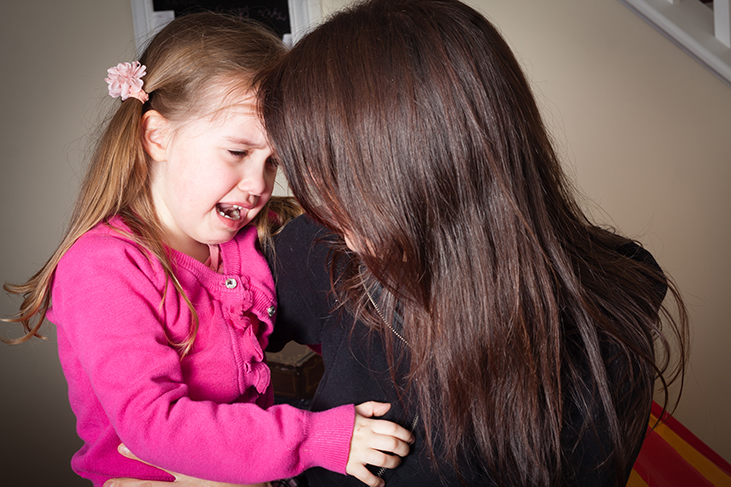 Stranger Danger
We've all heard of the stranger danger rule, and the idea that you shouldn't talk to anyone that you don't know needs to be instilled in children as something to be aware of while using the internet.
There is a high possibility, especially if children are playing online games or using social media, that they will be approached or contacted by people they do not know. A lot of the time, this contact will be harmless, but there is unfortunately no way of knowing exactly who is behind the screen. You should always encourage children to keep their profiles set to the highest privacy setting and ensure that they know never to accept friend requests or reply to messages from people they do not know.
If a child in your care tells you that they are speaking to an online friend, you should always make their parents aware. When you are not around, it is likely that they will still be talking to their friends, so it's important that everyone is in the loop and familiar with the activities a child is getting up to on the internet—including the names of people they are talking to.
It should go without saying that if you suspect anything untoward about an online friend, you should raise the issue with the child's parents or block the individual from contacting again.
Location Services
Most devices with an internet connection, including smartphones and laptops, will have a function called Location Services. This is the same function that is used when navigating on Google Maps or similar, so that the device knows your exact location.
Many social media sites, online games, and other online activities will use location services to display your location to the rest of the internet. In the case of keeping a child safe, this is a very dangerous feature. However, it is relatively simple to disable Location Services on any device. Simply go to your settings and there should be the option to turn Location Services off, but if you encounter trouble, a quick Google search will set you on the right path.
For more information about our online safeguarding training for Nannies and Childminders, please click here.
Got a question? 
If you have a question about safeguarding or online safety training, please feel free to get in touch with us by calling 01327 552030 or emailing help@childprotectioncompany.com. You can also use the live chat feature on this website to chat to a member of our friendly customer support team.
The Child Protection Company offices are open from 9am to 5.30pm, Monday to Friday.