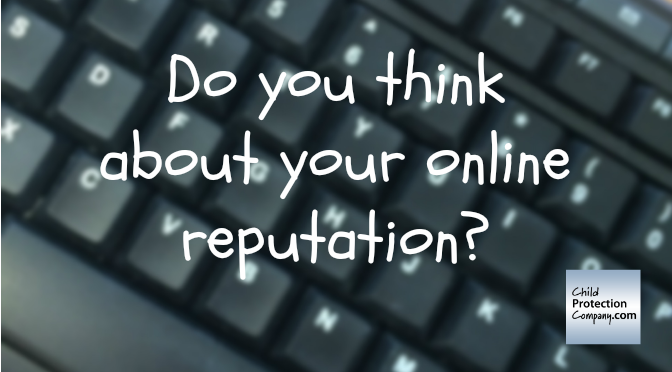 Before you click to post on social media, do you really think about exactly what your posts and updates could be saying about you? Have you thought about the fact that today's 'funny' tweet or the photos of tonight's party on Facebook could actually prove to be tomorrow's nightmare? Maybe it's time to really think about what your online reputation is saying about you…
Your online reputation is just as important as your real life one. Nowadays, employers can find out more about a prospective employee's career and training on sites such as LinkedIn. However, that doesn't mean that they won't also stumble upon your profiles on other social media accounts, such as Facebook or Twitter. This certainly begs the question: do you really want your prospective boss seeing that photo or reading that status update?
If you haven't done so already, put your name into a search engine and see what comes up…and don't forget to check the images too. Remember, what you're seeing is what anyone else could see! If you see something you're not happy with, take the necessary steps to get it removed. Unfortunately, this may not delete it completely as once something has been posted online it is effectively, around forever. If you want to keep your social media accounts private, make sure you have adjusted your settings.
It's not always what you post. Sometimes, online friends can tag you in photos or post comments about you. If their security is lax, this means that anyone can see their content. There are settings on Facebook that prevent other people from tagging you in photos so it might be worth looking into those.
Do you have a range of old social media accounts you don't use anymore? If so, delete or deactivate them. This means that their content is no longer searchable and it prevents them from getting hacked without your knowledge.
With many business using social media for marketing purposes, lots of us now have to access these sites whilst at work. Don't leave your social media accounts logged in where other people could access them. It might not just be your own online reputation you're gambling with!
Finally, the best piece of advice is to think carefully before you post anything. If you're not happy for your mum, your boss, or your neighbour down the road to read what you've written, chances are you probably shouldn't be posting it!