Ofsted Annual Report 2016/17: Ineffective Safeguarding of 'Particular Concern' in 17% of Independent Schools
In the 2016/17 Ofsted Annual Report, which was released to the public today, it became clear that safeguarding is still ineffective in a large number of independent schools across the country.
Ofsted Chief Inspector Amanda Spielman presented the findings as part of her first annual report, which aims to highlight inspection evidence from schools, colleges, Early Years providers, further education providers and social care, for the academic year 2016-17. Of the report, Spielman wanted to stress that the quality of education and care in England is "good and it is continually improving"—however, included in the report is evidence that 17 per cent of independent schools in England are not demonstrating their commitment to effective safeguarding policies, procedures and training.
Despite evidence that some of these schools are ticking the right boxes in other areas of inspection, the report states:
"Ineffective safeguarding is of particular concern. We have found safeguarding to be ineffective in 17% of independent schools inspected since September 2015. Of the 124 independent schools judged inadequate for overall effectiveness since September 2015, 98 had ineffective safeguarding."
Safeguarding should be a year-round priority for every school, college, Early Years setting or social care provider. Providing staff with appropriate, verifiable safeguarding training, and implementing a set of policies and procedures that work to safeguard children and vulnerable adults within your institution is of paramount importance to Ofsted. Inspectors will request evidence that your staff are following these practices during inspection, and reputations can be—and have been—tarnished for schools and providers that have not met Ofsted's expectations.
At the heart of every effective safeguarding policy is effective safeguarding training. Staff cannot be expected to know what to do in the event of an emergency, or have the ability to recognise a cause for concern, if they have not received verifiable, high-quality safeguarding training. It is a basic requirement for all staff in every institution—with independent and faith schools being no exception to this rule.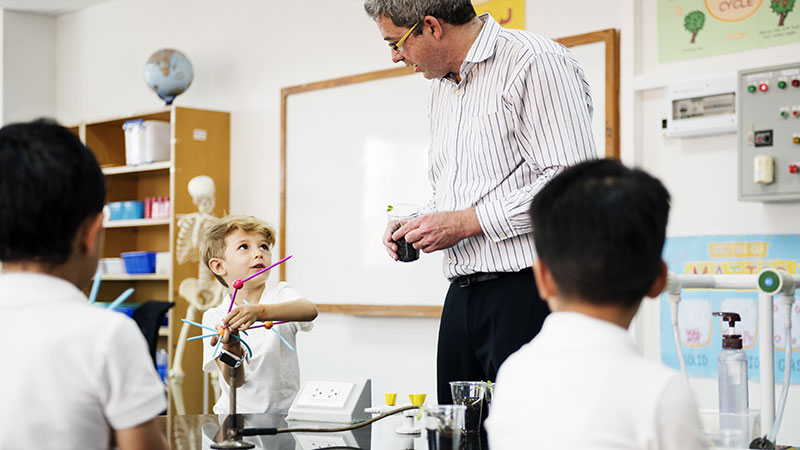 Where do I find safeguarding training for independent schools?
There are countless safeguarding training options available to independent schools in England. Some local authorities may provide face-to-face training sessions to school staff, whereas others are given the flexibility to choose their preferred training method. As a result, many independent schools have switched to online safeguarding training in recent years. Online training empowers schools to roll out staff training at their own pace, eliminating the need to sit on a waiting list for face-to-face sessions, or to close the school for a day to accommodate training.
The Child Protection Company has specialised in providing online safeguarding training to a number of schools, individuals and organisations for over a decade, and as a leader in our field, we work with industry experts and safeguarding professionals to develop online safeguarding courses that cover essential inspection topics and empower our clients to know how to spot signs of abuse, and what to do in the event of a safeguarding emergency. Our courses are written to meet the needs of specific sectors, and our bestselling Safeguarding in Education online training course is the perfect solution for independent schools.
Unlike other online training courses, our Safeguarding in Education course provides a comprehensive overview of safeguarding for schools in the UK. Essentially 3 courses in 1, it combines child protection with online safety and the Prevent duty, saving you both time and money and removing the need to take multiple online courses. Our in-house team of safeguarding experts have designed Safeguarding in Education to fulfil the required Ofsted inspection criteria, and to date, the Child Protection Company has helped over 1,500 UK schools to pass their inspections with flying colours. Every individual receives a personalised training certificate valid for 2 years upon successful completion of a course, and our unique online management system makes it easy for schools to keep track of who has completed training, with handy features like our automatic reminders system letting you know when a certificate is due to expire.
If you are an independent school exploring safeguarding training options for your staff, a member of our friendly customer service team would be more than happy to discuss your needs via email, or over the phone. Please email help@childprotectioncompany.com, or call us on 01327 552030 to start a conversation today.
It's important for schools and providers to remember that training is just one crucial element of an overall safeguarding policy, and that to reach an Outstanding level of safeguarding, you need to be implementing best practice every day. Safeguarding isn't just a case of ticking boxes, it's about protecting children's welfare. We urge you to take action now if you feel your school could be performing better.
To view the Ofsted Annual Report 2016/17, please click here.