Ofsted and Safeguarding 2015 – Part One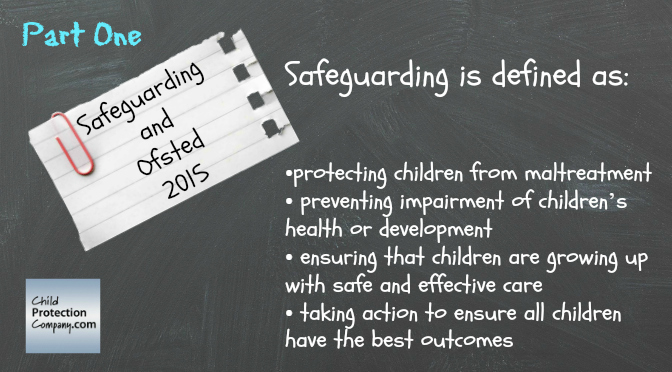 Safeguarding is not just about protecting children from deliberate harm or neglect. It also includes health and safety, well-being and meeting the needs of children with medical conditions, or those who may need intimate care. It applies to school and school activities, including educational visits.
Over the next few blogs, we explore some of the different safeguarding responsibilities for those working in schools and Ofsted guidance.
How will Ofsted judge your school to have been successful in safeguarding?
There is now a judgement on personal development, behaviour and welfare, rather than the previous judgement of behaviour and safety. There is a separate judgement about effectiveness of leadership and management. The lower of the two will be the overall judgement.
No-notice inspections can be called where there are particular concerns in relation to safeguarding. Inspectors must check if there have been any safeguarding incidents or allegations since the last inspection. They will check evidence for attendance, behaviour, bullying and how well children understand how to keep themselves safe – including exploitation and extremism and when using the internet or social media.
Inspectors look at the internet and also the school website prior to the inspection to see if there are any issues that need following up. They will not investigate concerns or allegations but they will need to satisfy themselves that appropriate referrals have been made.
Inspectors will collect a list of referrals made to the designated person and to the local authority; also a list of open cases to children's services and for whom there is a multi-agency plan. They will check how agencies work together to support children.
Next Time: What do the adults working in school need to know?