Never work with children or animals….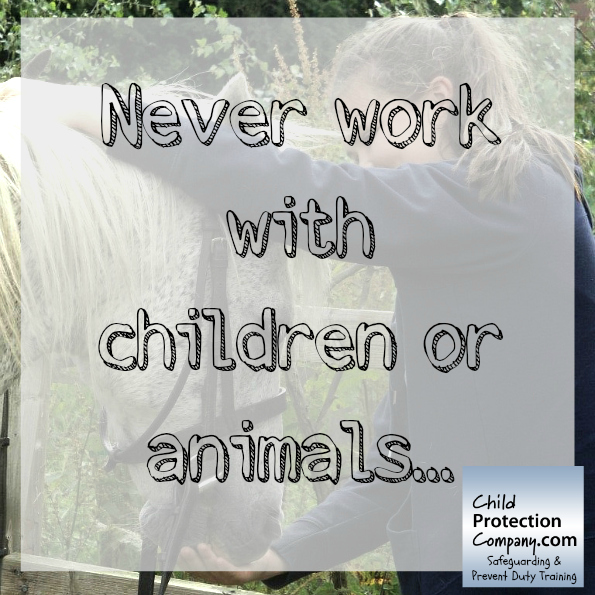 They say never work with children or animals. Obviously, they have neither been bitten by the overriding passion that is horses, nor the resulting urge to share this passion with everyone and anyone who will listen. They don't understand! Or perhaps they do…
Over the next few months, we will be taking a look at some of the areas that all businesses who provide their wide-eyed, excited clients access to horses need to have on their list of priorities – and it isn't always the fun stuff!
Riding, working with or simply being around horses can be one of the most rewarding careers or pastimes. We will look at some ways to positively influence your business profile, attract new customers and build a long lasting relationship with your existing clients (the fun stuff). However, whether we like it or not, contact with horses can be dangerous, even as a professional. With this in mind, we will also be looking at a few key areas to ensure your business is doing its bit to ensure that you, your staff and clients are safe and adequately protected (the not such fun stuff) whilst maintaining the passion and understanding for this wonderful animal and sport.
Having spent far too many years to mention involved with the character filled, frustrating and fascinating sector that is equestrianism, I can genuinely admit to having had the best of times and the worst of times with horses and riders. Not to mention witnessing some unimaginable situations that come about when you combine the two! My career to date has involved instructing (now coaching!), yard management, a science degree (BSc Hons. Equine), lecturing, business development and I now run my own publishing business…and yes, it's primary function is to support both the businesses and the consumers in the equestrian sector!
Enough about me, so what will we actually be talking about that may help you? The topics (not exhaustive) will look a little like this but they may change if we get specific requests – it is all about being flexible and trying to offer solutions to real problems or burning questions:
Health & Safety Checks for Yards

First Aid
Child Protection
Fire Safety

Marketing
Social Media for Business
Customer Service
Staff Motivation
Client Motivation
Engage the whole family
Freelance Toolkit
You may have noticed the royal 'we' cropping up in some of what I am saying here and that is because I am fortunate enough to communicate with and forge relationships with some of the brightest and best individuals who underpin so much of what we take for granted in this industry. These generous folk have kindly said that they will contribute to this process in their areas of specialism and I will be delighted to introduce you to them in the following weeks.
So, back to the original thought – let's lay down the gauntlet and prove once and for all that actually working with children and animals is the only way to work!