Looking out for yourself and your horses during Covid-19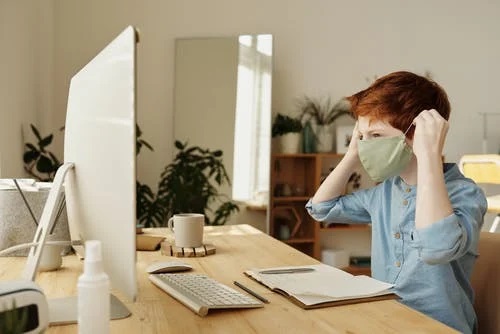 The British Horse Society has updated news and statements for guidance during Covid-19 https://www.bhs.org.uk/our-charity/press-centre/news/2020/march/covid-19-20
Some of you as equestrians might still need to reach out by doing some online connections with some of your clients and friends.
There are several different platforms you can use, Facebook live, Goole Hangout, Windows Team or Zoom for example, here are a few tips to help with Safeguarding:
Continue to use your existing Safeguarding polices and guidance.
Be aware of what might be in the background, something you might not be able to control if you are using live streaming.
If you have more than one person joining in, do you have their permission to have others also joining in? Ask, is everyone ok if I use your names? Seek parental permission if you have anyone under the age of 18yrs.
Use a system that allows you to be able to ensure no one joins uninvited or if they do, that you can block them. Password protected systems are more secure. If possible, make it so only you are shown, not the other participants.
Set out some basic rules – appropriate dress, no bad language will be tolerated, etc.
An example Behaviour Code for students can be viewed here.
Safeguarding what do you need to know?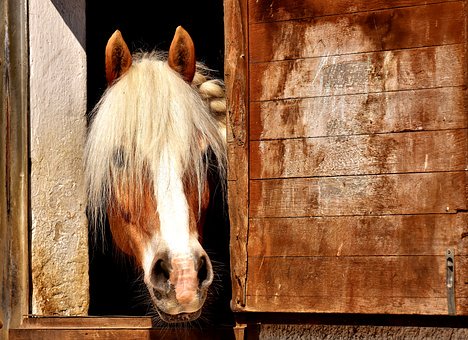 It is worth taking the time to get the setup done correctly, take note of and look through the privacy settings, think about what could go wrong. Better to take the time to get it right and not rush into something. Make a list of what is achievable, what you want the outcomes to be, does the platform you are thinking of using, enable you to achieve this. Then think, is this really want I want to do, do I really need to do this or is this just a current knee jerk reaction?
If you are live streaming to more than one person, think about can there be someone with you, to keep an eye on who is joining, are they respecting your rules? To tell you if necessary, that you need to stop streaming.
Never put your personal details on their or your contact information.
Keep a log of everything, who joined, were they with anyone else, any positives/negatives.
Do you want to switch the chat facility on or just at the end for feedback?
Remind users that you have a Safeguarding policy and if they are unsure to read it.
Do not record/broadcast without gaining everyone's permission, including parents.
Where possible, avoid one to one sessions with under 18yrs.
It may be wise to write yourself a Risk Assessment
Always have a run through to know what you are doing, timings and possible pitfalls – remember, like anything, the more times you practice, the better the real event.
How to report your safeguarding concerns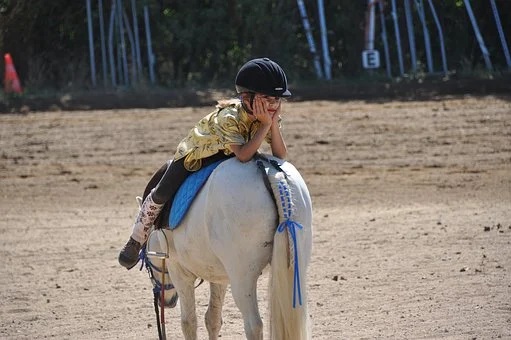 If in doubt, dont't do it
Of course, if an individual is at immediate risk of danger, you should always dial 999 in the first instance in response to any emergency.
However, what do you do when you have a non-urgent safeguarding concern to report? Well, our online equestrian safeguarding courses will teach you all about the process surrounding safeguarding, including the role of Safeguarding Officers and designated persons. You'll also learn what to do if you can't get in touch with these individuals, and how to maintain confidentiality when it comes to reporting any safeguarding incident.
At higher levels of equestrian safeguarding training, Safeguarding Officers and senior members of staff will also learn the correct method for making referrals and working with partner agencies such as the local authority, police, and social services to escalate a safeguarding concern.
Ensure your Equestrian Safeguarding training is up to date, if you are unsure, have a look at our online equestrian courses.
You might find that more and more you are coming into contact with children, that might not normally do. They may be taking more of an interest in your horses in the fields. You need to ensure your horses are safe and they are not feeding them anything you would not want them to. The British Horse Society, said many people were "unaware of the risks certain foods or grass cuttings can pose for horses". Sometimes it is better to approach a situation with giving them some knowledge about why they should not be feeding your horses. So if you are engaging with them, remember you have a duty of care.
Why not click here now to view our suite of online equestrian safeguarding training courses and learn more about which course is right for you?
Alternatively, give our friendly customer support team a call on 01327 552030, email us at help@childprotectioncompany.com, or use the live chat feature available on this website to chat to us during office hours.
The Child Protection Company offices are open from 9am to 5.30pm, Monday to Friday.