Keeping Children Safe in Music Education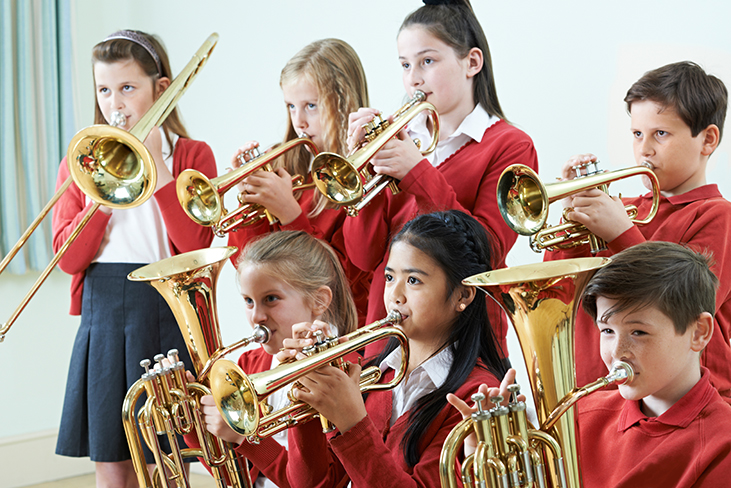 Consider this scenario:
Mary is a private music tutor. She has been visiting 15-year-old Claire at home for piano lessons once a week for the last 6 months. Claire is a polite girl but she is still very quiet and reserved around Mary, even though they have spent a lot of time together now.
Claire's dad is always home for the piano lessons and he is quite rude towards Mary. She has also noticed that he is very strict with Claire, and he often stands in the doorway of the dining room and watches their lessons without speaking or smiling. Claire gets noticeably nervous when he does this and Mary finds it very intimidating.
Today, Mary arrives at Claire's house early. She chats to the next-door neighbour who is painting his fence while she waits for Claire's dad to answer the door. As they talk, Mary and the neighbour hear raised voices from inside Claire's house, and then what sounds like a girl screaming and crying. Mary is alarmed, but the next-door neighbour tells her not to worry, this sort of noise happens all the time.
When Claire's dad finally answers the door, he is red in the face and gets angry with Mary for arriving early. Claire is still upstairs, but when she comes down for her lesson she is teary-eyed and seems shaken. There are red marks on her throat that look like handprints. Claire's dad stays in the dining room with Mary and Claire for the whole hour, so Mary doesn't get any time alone with Claire to ask if she is okay, though Claire remains polite like always, as though nothing is wrong.
Safeguarding is everyone's business.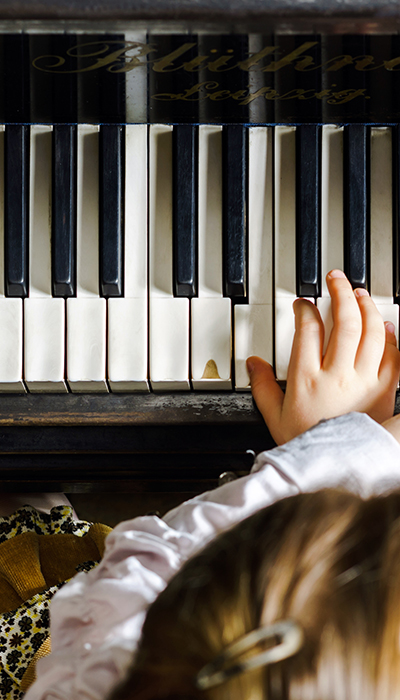 No matter which sector your work in, and no matter what your role is, if you suspect that abuse or neglect has occurred, or if you see it happening, it is your duty to report your concerns to the right person immediately.
Staff who work in Music Education are often exposed to a variety of different settings. Some may spend their whole careers working in schools, others in music hubs, and many will be expected to visit students' houses, community centres, and a variety of other public and private locations, as well as hosting tutees in their own homes. For this reason, there is a lot of opportunity for staff in Music Education to notice when something isn't quite right behind the scenes in a child's life.
In many cases, staff in Music Education may be some of the first to notice and report their concerns, which could set the ball rolling for the right agencies to step in and help a child out of a desperate situation. This is why it is so important for every member of staff or self-employed music tutor to be trained to know and be able to recognise the many tell-tale signs and indicators of abuse and neglect. It is equally important to know the correct agencies and individuals to report any concerns to, and how to work with partners and the local community to safeguard the children that you come into contact with on a regular basis.
Remember, a "child" is defined as anyone under the age of 18 in the United Kingdom.
The only way you can be certain that your knowledge is up to date is by taking a safeguarding training course that will give you a verifiable safeguarding certificate upon successful completion. Without this, you do not have any way to evidence that your safeguarding training is up to date and still relevant.
Safeguarding laws, legislation, and government guidance updates frequently, so it is important that you review your individual or organisation's safeguarding policies, procedures, and processes on a regular basis to ensure that it is in line with current expectations. If it isn't, you put yourself at risk of failing inspections, and you could potentially overlook a real safeguarding issue that might put a child's life in danger.
Safeguarding training is a non-negotiable professional duty if you work with or around children and
young people.
We know that staff in a Music Education setting have a unique set of needs that have to be met by a safeguarding course, and that generic 'one size fits all' training courses aren't always capable of meeting these needs. This is why we've developed a safeguarding course specifically for the Music Education sector, developed in conjunction with Music Mark, the UK Association for Music Education, who represent government funded music services across the country.
Our Safeguarding in Music Education online training course is the perfect solution for Music Education staff in a variety of environments. Taken entirely online, with a verifiable safeguarding certificate available for immediate download upon successful completion, it is the most convenient alternative to face-to-face safeguarding training.
Safeguarding in Music Education is essentially three courses in one, giving a comprehensive introduction to child protection, online safety, and the Prevent duty – all of which are vitally important safeguarding topics that all staff working in close contact with children in the Music Education sector need to be aware of.
With relevant case studies and scenarios similar to Mary and Claire's story above, our Safeguarding in Music Education online training course makes it easy for you to put your knowledge into context. You can find out more about our fantastic safeguarding course by clicking here.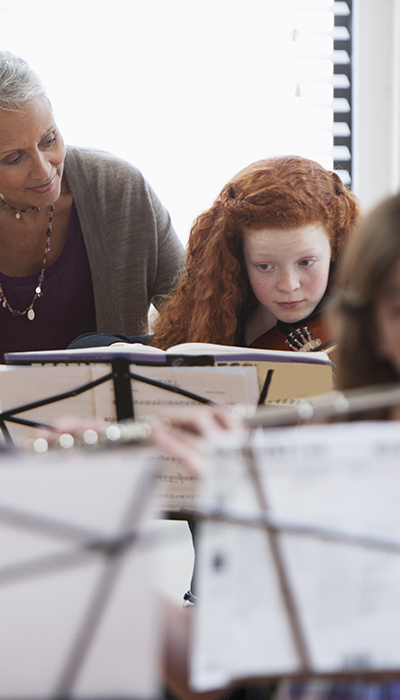 What would you do…?
So, back to Mary and Claire's story: What would you do if you were in Mary's position?
Of course, it's clear in this situation that something is not quite right. There is evidence of physical abuse, emotional abuse, and potential for there to be further child protection issues beneath the surface. Claire's relationship with her dad is worrying at best, so, after the incident above, if you were in Mary's position, this would be the ideal time to call for help.
It is important to keep in mind that you should never try to intervene and confront a situation on your own. This is the job of dedicated safeguarding professionals who work for agencies such as your Local Safeguarding Children Board, social services, the police, and children's services. The best thing you can do in a situation like Mary's is to report your concerns immediately, providing as much information as possible, so that these professionals can act upon your referral and can see that the right intervention is given.
If Mary chose to confront Claire's dad on her own, she could be putting Claire at further risk of harm, and would also be putting herself in danger. It is simply not safe to take it upon yourself to intervene in a situation like this; report your concerns to the right agency or individual as soon as possible, and trust that the professionals will deal with the incident effectively.
Of course, our online Safeguarding in Music Education training course will give you all of this knowledge and more, including details of exactly who to contact and how to get in touch with them when an incident occurs.
If you are committed to safeguarding your students' well-being, we trust that you will make the right decision. Complete a verifiable safeguarding course. Learn the signs and indicators of abuse and neglect. Apply your knowledge every day.
To speak to a member of our friendly, UK-based customer support team about training for yourself or your organisation, please use our live chat feature, email us at help@childprotectioncompany.com, or call us on 01327 552030 today.