Safeguarding in the Lunch Hall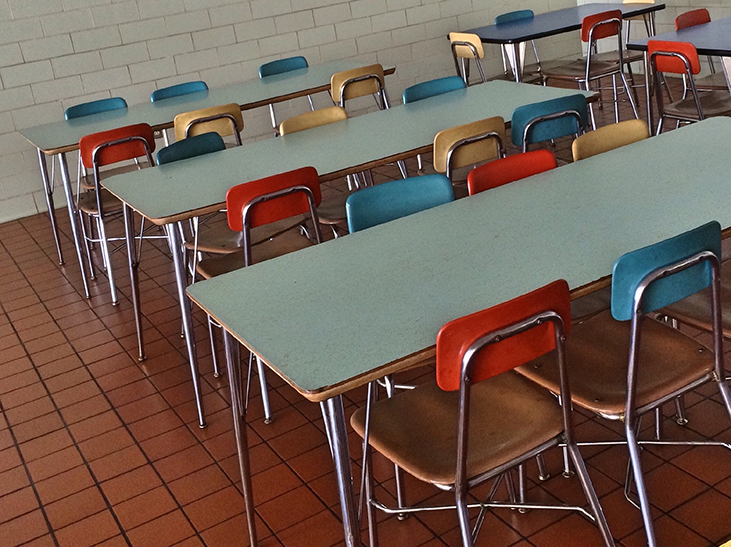 Free School Meals
The spotlight is on the topic of free school meals this week, as today is International School Meals Day. Like us at the Child Protection Company, we suspect many of you will have fond (or not-so fond!) memories of the school lunch hall back in the day, and, indeed, the provision of free schools meals for disadvantaged children is a cause that we fully support. For some children, access to a free meal at lunch time is often the only hot meal they eat throughout the day, which really highlights the importance of protecting the tradition.
Being present in the school lunch hall every day can give teachers and school staff a big insight into a child's life. In some cases, observing how much or what a child eats during lunch times can spur discussion that might lead to the disclosure of a safeguarding concern. For example, consider this scenario:
Case Study
Amun is a Year 9 student who is very quiet and doesn't have many friends at school. He sits alone to eat his lunch most days. The other students say he smells and they laugh at his clothes, which are becoming too small and often look dirty.
Jill works as a lunchtime supervisor in Amun's secondary school, and she has stepped in many times to stop other students from making fun of Amun. Jill always tries to take five minutes out of every lunch break to sit and chat with him. She has noticed that despite receiving free school meals and always finishing all of his food, Amun regularly complains that he is still hungry after eating.
One lunch time when they were talking, Amun told Jill that he hadn't eaten breakfast in months. When Jill asked why, Amun said that his mum refuses to buy breakfast food for him because it is too expensive and he "won't starve" because he gets free school meals. Jill asked Amun if his mum eats breakfast, and he told her that she usually eats a cooked breakfast every morning. She also gets angry at him a lot and takes his evening meals away as punishment for bad behaviour.
Jill was so concerned by what Amun told her that she gave him a leftover baguette and a bottle of chocolate milk after the kitchen stopped serving food. She now gives him leftovers from the kitchen most lunchtimes and Amun usually takes these home to eat in the evening.
Last week was half-term, so today is the first time that Jill has seen Amun in nearly 10 days. Amun looks very ill. He has dark circles under his eyes and his skin is very pale. Jill asks him if he has been eating properly during half-term, but he doesn't want to talk about it.
Would you know what to do?
Safeguarding is everybody's responsibility. No matter where you work, or what your role is, there will be procedures that you will be expected to follow in the event of a safeguarding incident or concern to report and correctly handle a situation. Sometimes, particularly if you are the Designated Safeguarding Lead person for your school or organisation, the responsibility will fall on you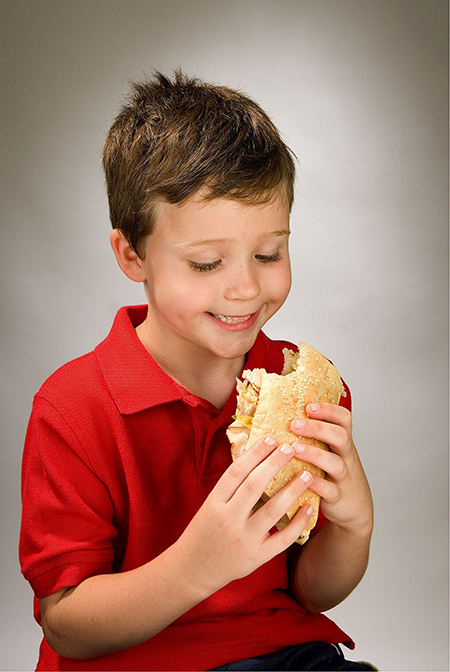 to work directly with the agencies involved in child protection. More likely, though, the most you will be expected to do in order to report a safeguarding concern will be to explain what you have seen and heard to your line manager, or to the Designated Safeguarding Lead person. Details of who to contact will usually be found in your school or organisation's safeguarding policy. If you work alone, or if you have a safeguarding concern outside of the workplace, your first point of contact will usually be your Local Safeguarding Children Board.
At the heart of all good safeguarding policies should be regular child protection training, and the safeguarding courses that you and your colleagues attend should be easily evidenced on request by a verifiable safeguarding training certificate.
Responding to Safeguarding Concerns
In the example given above, because Jill works in a school, it is very likely that she will have already completed a safeguarding course. Therefore, she will have been educated to spot the signs and indicators of child neglect, and will be able to pinpoint several areas of concern in Amun's situation.
Amun's mum is regularly depriving him of food
Amun's appearance and general hygiene is consistently poor and he is wearing clothes that are too small for him
Amun looks very pale and ill when he returns from half-term break, which could be linked to the fact his mum is depriving him of food
Amun doesn't want to talk to Jill about what's going on at home when he returns from half-term break, which is unusual behaviour because he is normally comfortable sharing information with Jill. This could mean that he is trying to hide something or is too afraid to tell Jill about something that has happened recently
As a lunchtime supervisor, Jill is probably not a Designated Safeguarding Lead person for the school. Because of this, she should report her concerns directly to her line manager, who will take responsibility for passing the message on to the Designated Safeguarding Lead person or any relevant safeguarding agencies who need to be involved.
Reacting Effectively
Before reporting, there are some important things that Jill should do:
Make Amun aware that she is going to share what he has told her with someone who can help, and ask if he is comfortable with her doing so
Maintain a calm attitude and try not to show too much emotion in front of Amun, as this might make him feel like he has done something wrong
She should be careful not to promise anything at this stage, but should be very clear and make sure he understands that she is going to try to help him
Let Amun know that this is not his fault and that there are people who want to help and support him, even if he doesn't feel like there are
Jill might be feeling a mixture of emotions because of what she has learned, but she should also be aware that there are support services available to her, too, and if she does find it difficult to cope with the incident, she should inform her line manager, who will be able to direct her to the most appropriate support service.
Keeping Aware
While it is, for the majority, unlikely that you will uncover a major safeguarding concern during a mealtime, if you work around children and have any suspicion that they might not be eating enough, or that they have otherwise unusual eating habits, you should remember your professional duty to protect, and try to engage the child in conversation if appropriate.
In the event of a safeguarding incident, you should always report to your line manager or Designated Safeguarding Lead Person as soon as possible, remain calm, and try to maintain a child focus. If you suspect that a child is at immediate risk of harm, you should call 999 in the first instance.