Female Genital Mutilation – Safeguarding Training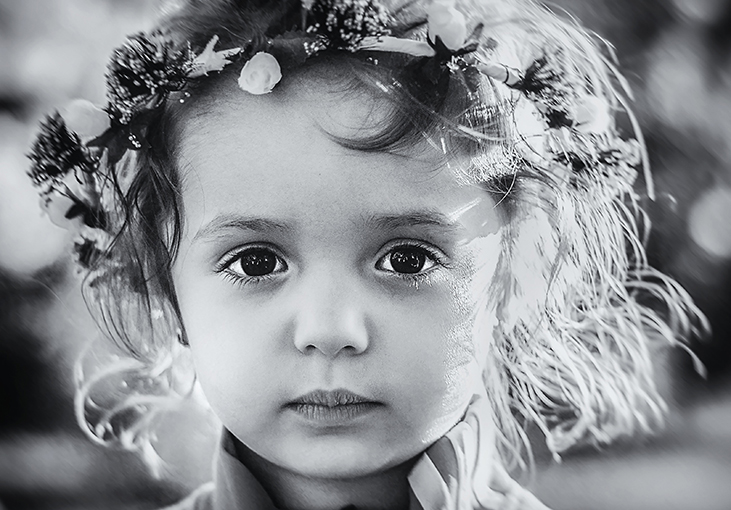 Female genital mutilation (FGM) is a huge child protection concern that we all need to be aware of year-round, but why is it especially important to keep your safeguarding training around this issue in mind during the summertime?
What is female genital mutilation?
You might have already heard of female genital mutilation. Many professionals shorten the term to "FGM" and this is the term that is widely used on campaigns associated with the topic nationwide.
Female genital mutilation is a serious form of child abuse that involves partial or total removal of the external female genitalia for non-medical reasons. The practice is common in many cultures, with the largest number of reported cases occurring in African countries such as Egypt, Somalia and Sierra Leone. However, FGM has so far been reported in up to 42 countries including Pakistan, Russia, Thailand and Malaysia.
There is never any justifiable reason for FGM, though many communities who carry out the practice believe it is necessary to ensure a young girl's eligibility for marriage. Other common reasons include the belief that it will preserve a girl's virginity, protection of family honour, and perceived health benefits. It is very important to remember that none of these "reasons" are a justification and the practice remains illegal in the United Kingdom.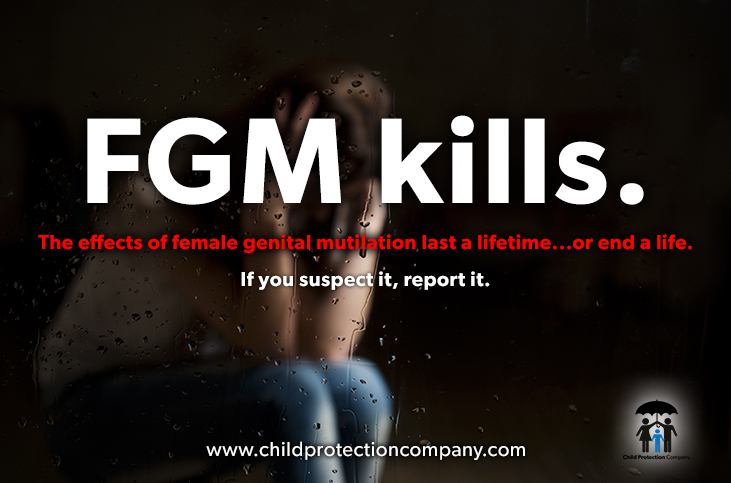 Why do I need to be aware of female genital mutilation in the summertime especially?
During the summer, it's so easy to focus on the happiness of long, sunny days that we often forget to spare a thought for the issues that go on behind closed doors. Sadly, issues like child abuse don't go away. Thousands of children experience different forms of abuse every single day, and a lot of the time, they suffer behind closed doors, without anyone else knowing.
Because female genital mutilation is a crime that can leave such horrific, potentially life-threatening injuries, it can take many weeks of physical pain and discomfort for a girl to "recover" enough to function normally in day to day activities. Simple movements such as sitting down, walking, or virtually any kind of movement involving the lower body can be excruciating for girls who have been a victim of female genital mutilation to cope with.
Understandably, the discomfort these girls experience manifests itself as visible signs, and these indicators can raise suspicion among professionals such as teachers, healthcare staff, or anyone with an awareness of the impact of female genital mutilation. Some signs might even raise suspicion in those who don't know about the issue, such as the inability to sit still, for example, or even visible bleeding.
To conceal the "recovery" process, it is not uncommon for families to arrange for female genital mutilation to take place during the summer holidays, when girls do not need to attend school or be seen for an extended period of time. Behind closed doors, the abuse takes place, and without the regular contact with the outside world, it is much easier to let the victim suffer in silence.
However, this is not to say that female genital mutilation only takes place during the summertime. It is a crime that can happen year-round.
Does female genital mutilation happen in the home?
It is common for female genital mutilation to be carried out by family or close family friends, and due to the concealed nature of the crime, it most often happens in the family home.
However, because the practice is illegal in the United Kingdom, some families will arrange for their daughters to travel abroad, often to visit their relatives or friends in countries where the practice is prevalent, and this is where the abuse takes place. Still, it is often carried out within homes in these countries and not with medically-trained professionals or in sanitary environments.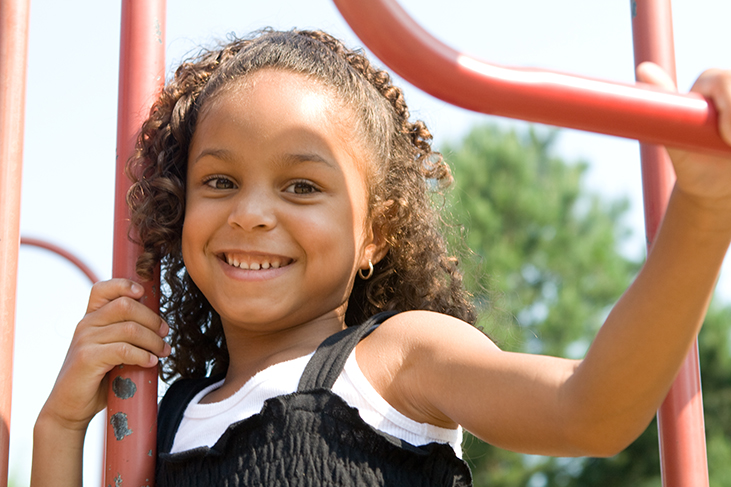 Is female genital mutilation dangerous?
Without a doubt, yes. Female genital mutilation is a highly dangerous, potentially life-threatening practice and it can cause significant short-term and long-term health risks for victims.
Not only is it possible for women and girls to die from the injuries sustained, female genital mutilation can also carry risks such as infection, organ damage, infertility, incontinence or difficulty urinating, cysts or abscesses, and complications during pregnancy and childbirth. This is not to mention the serious impact it can have on an individual's mental health.
All these reasons and more are why you should be vigilant in reporting any suspicions or concerns you might have about female genital mutilation to the appropriate authorities.
Where can I learn the signs of female genital mutilation?
All good safeguarding training courses such as our verifiable Introduction to Child Protection or Safeguarding in Education online courses will have a section dedicated to female genital mutilation. This will include a description of FGM as well as the list of main signs and indicators that an individual might have been a victim.
In the United Kingdom, if you work with or around children, young adults, or vulnerable adults, you have a legal responsibility to complete regular safeguarding training. Inspecting bodies such as Ofsted, the Care Quality Commission, and equivalent organisations will want to see evidence of your safeguarding training in the form of a verifiable safeguarding certificate such as the ones we provide here at the Child Protection Company.
Our online safeguarding training courses also include detailed information on exactly how you can report your concerns and to whom. This is worthwhile information to know even if you do not work directly with children or young adults. As such, our courses are available for any individual to complete, entirely online, with course content accessible 24/7 from any device with internet connection. We believe in empowering you to take an active role in safeguarding individuals.
Click here to view our full list of verifiable online safeguarding training courses.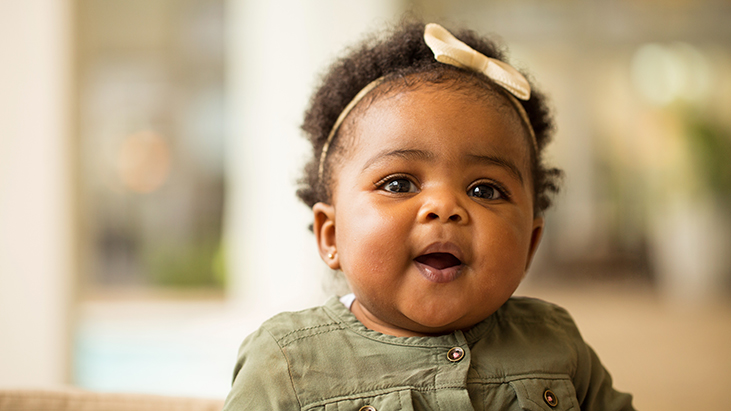 Want to learn more about our safeguarding training courses?
If you've got a question or want to learn more about how you can start safeguarding training with us, please get in touch with our friendly customer support team, who are always happy to help. You can call us on 01327 552030 or email help@childprotectioncompany.com. Alternatively, use the live chat feature on this website to chat to us during office hours.
The Child Protection Company offices are open from 9am to 5.30pm, Monday to Friday.