Easing the Burden on Young Shoulders: Young Carers in the UK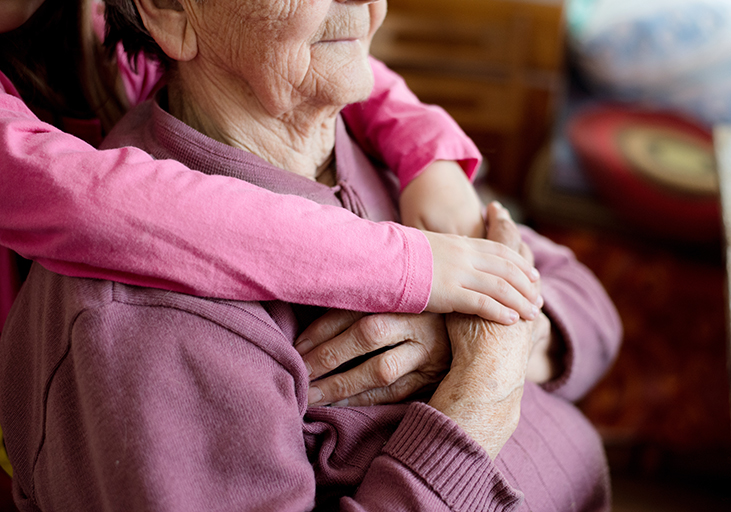 We all hope that we live in a society where, should something happen to us, we will be cared for. In the UK, of course, we are lucky to have the NHS, Social Services, and many other institutions as part of the support network. If we need them, the caring services step up and look after us, and they do so admirably. However, there is another layer of caring that is less visible but probably just as important as the emergency and critical response services. Throughout the UK there are millions of carers who give their time and energy to the continued support needed by loved ones with long-term needs.
Today is Young Carers Awareness Day, an annual point of reflection for all young carers, and a chance to raise awareness of the growing number of young carers in the UK today. I sat for a few moments before I began this article reflecting on how many people I knew who have 'caring for another' as a focus in their lives. As I thought about those people I knew who offered support, whether it was constant care for someone with a permanent need, or for someone with intermittent difficulties, I began to realise just how many people I knew personally who would count as a carer. To be quite honest, I felt a little embarrassed about how little I had thought about it before. It was just a part of their lives, and so I just accepted it as part of my relationship with them. It still came as quite a surprise, though, when I discovered that around 7 million of us are considered carers for another person here in the UK.
What really came as a huge revelation was that around 700,000 of the 7 million are young carers. It is a shocking reality check that 10% of all carers would still be considered children in many situations.
The reality of being a young carer is that life can be a complex and difficult balancing act. Activities that other children and young people take for granted can be badly affected or even curtailed entirely by the demands of their duties as a carer. Even seemingly small duties, such as doing a little shopping, helping out looking after siblings, or helping someone dress, can have an impact. It may only take 10 minutes to help someone dress in the morning, but that is 10 minutes out of a morning routine. Children who are carers often feel pressure to be present and available when their friends are out and about doing the fun things that all children should be able to do. This can lead to exclusion and isolation from their peers at a time when friendship and relationships are a key aspect of development. Young carers find they mix less with children their own age and more with adults. As a result, they can develop a very high level of responsibility, and a maturity beyond their years. These are actually desirable qualities, and in fairness, many young carers will benefit from the experience in some way. However, the need for support does not diminish. In fact, a good level of support could well facilitate their development of the skills learned through their unique position.
The Burden of Being a Young Carer
According to carer charity Carers Trust, young carers account for 1 in 12 of secondary-aged children, and they perform a range of duties, from cooking and cleaning, to helping manage the family budget. The pressure of caring can have a negative effect on their social lives and self-confidence, and there is often a heavy emotional cost as they struggle to deal with their role. Sadly, 39% of young carers said nobody in school was aware of their role, and 26% feel they have been bullied as a result of being a carer. Many report having missed out on school.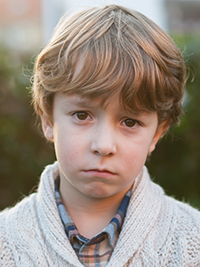 In a world of shrinking budgets and limited resources, it would seem that the young carer is a fact of life. In an ideal world, we would not need to even consider the possibility of a young person having this extra pressure—but this is not the perfect world, and it is important that we deal with the situation realistically. Young carers clearly will need access to support, guidance, and resources that will help them to get on with their life. Where an adult will often seek out support, however, a younger person is unlikely to have the life experience or the confidence to ask for help. This is a problem because, clearly, recognition—and where possible, very early recognition—of the problem is desirable if we want to arrange for suitable support to be available for the young carer.
The issue of recognition is further complicated by the fact that the young carer will very commonly behave exactly how the term describes them: they will be a caring individual. Usually, they are helping a loved one and they will naturally feel that it is their 'job' to do so because they care about the wellbeing of the dependent person. Essentially, the young person will sometimes not disclose their role as carer to anyone because they see it as their duty. As the young person grows, the level of dependency can also increase by slow degrees, unnoticed by all parties. The slow build of pressure can mean the cycle of emotional and physical dependency results in a gradual change in behaviour that is more difficult to identify because it is a 'slow burn' process. It is almost as if the process of caring and the carer themselves combine, through no fault or blame in either case, to obscure their need from those who seek to help them.
Organisations such as Action for Children are well aware of the difficulty of identifying young carers and recognise that the first line of identification is vital in getting help to those who need it. They work with schools, GPs, and social services to raise awareness of how to identify those in need of help and bring them into the support system. Once identified, the charity is one of many charitable and government organisations to offer support ranging from short respite periods through to more formal care.
There are many pressures on schools and colleges, not to mention the wider safeguarding community such as dentists and leisure, to ensure that our protection measures for children are appropriate and consistent. The infrastructure of support is available should we become aware of a young carer. Young carers deserve nothing but praise; they are dedicated, loving, and often asked to behave in ways that stretch them emotionally and in terms of maturity well beyond their years. The rabbit to be pulled from the hat is how to overcome the difficulty in making sure we identify the needs of the young carer early so that we can ensure they get help. Sadly, there is no magic fix for this, but continued vigilance and raising awareness amongst those who are likely to see a problem will go a long way towards getting a young person the help they richly deserve.
Action for Children
https://www.actionforchildren.org.uk/what-we-do/children-young-people/supporting-young-carers/
A Handy Guide to the Rights of Carers
https://carers.org/know-your-rights-support-young-carers-and-young-adult-carers-england
Carers UK
https://www.carersuk.org/help-and-advice/practical-support/getting-care-and-support/young-carers-and-carers-of-children-under-18