E-Safety for Parents: Blocking Adult Content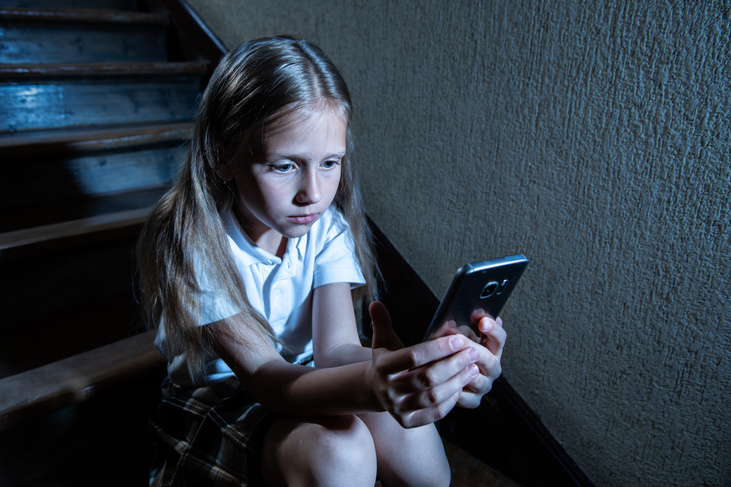 A social media site popular with teenagers is banning all pornographic content after the discovery of child sexual abuse material last month—but why is this content available on social media for kids, and how can e-safety for parents help us to keep our children safe from viewing explicit content?
Adult Content on Social Media 
Many parents and carers worry for their children's safety on the internet. There are so many potential dangers online, though some of the most talked-about are extreme cases like grooming and identity theft.
However, while these extreme dangers are still very real, there are some risks to children that are more likely to happen without your knowledge. Social media can be a harmful place for young people, with everyday issues such as cyberbullying and addiction becoming increasingly common.
It is also very likely that your child has viewed (either accidentally or intentionally) explicit adult content on social media in some capacity. Unfortunately, we're not only referring to viral videos with explicit language or adult themes. There is an alarming amount of pornographic content available on most social media platforms, and while it is entirely possible to use social media without encountering porn, it is also very easy to find it or stumble across porn accidentally.
One social media platform popular among teens came under the spotlight last month when it was discovered that child sexual abuse material had made it through the filters that are intended to screen all content for explicit material.
What is Tumblr?
Tumblr is a social media platform popular among teens and adults. It allows its users to create their own blog, which they can share images, videos, text posts, audio posts, and many other creative posts on. Tumblr has 450.5 million active blogs and over 162.7 billion posts on its platform. The site can be used on desktop or as a mobile application.
Unlike many social media platforms, Tumblr has always had a reputation for being a space on the internet for users to reveal their "true" personalities, with "aesthetic" images and themed blogs giving a space to channel emotion into creativity. While not the case for everyone, a lot of teenagers say that they would not feel comfortable sharing the contents of their Tumblr blogs with their Facebook friends or Twitter followers. (Though this is not necessarily because the content they are posting is sexually explicit or "bad" in any sense, but that it is extremely personal in nature.)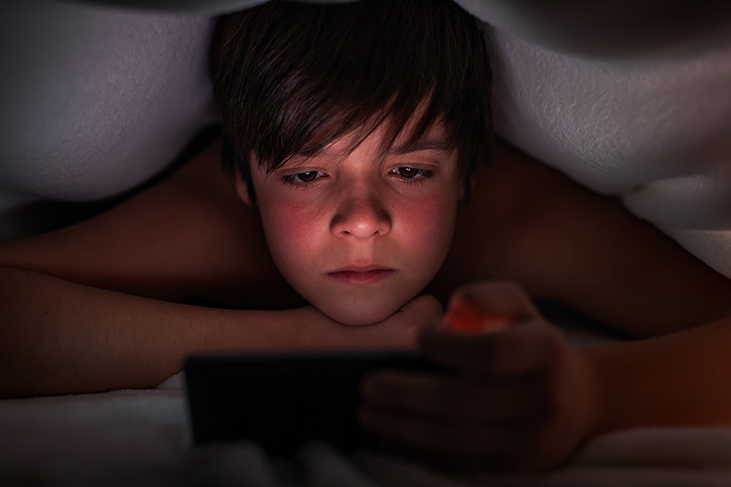 Adult Content on Tumblr
As a result of the culture on Tumblr, an abundance of sexually explicit material and adult content has always been present despite best efforts to keep this content hidden.
However, last month, it was discovered that child sexual abuse material had been published on the website, and this resulted in the Tumblr app being temporarily banned from download on the App Store while this was investigated.
Tumblr published the following statement on their blog to acknowledge the issue:
'We're committed to helping build a safe online environment for all users, and we have a zero tolerance policy when it comes to media featuring child sexual exploitation and abuse. As this is an industry-wide problem, we work collaboratively with our industry peers and partners like NCMEC to actively monitor content uploaded to the platform. Every image uploaded to Tumblr is scanned against an industry database of known child sexual abuse material, and images that are detected never reach the platform. A routine audit discovered content on our platform that had not yet been included in the industry database. We immediately removed this content. Content safeguards are a challenging aspect of operating scaled platforms. We're continuously assessing further steps we can take to improve and there is no higher priority for our team.'
It has since been revealed that Tumblr will permanently ban ALL pornographic content—though how effectively this rule will be enforced, only time will tell.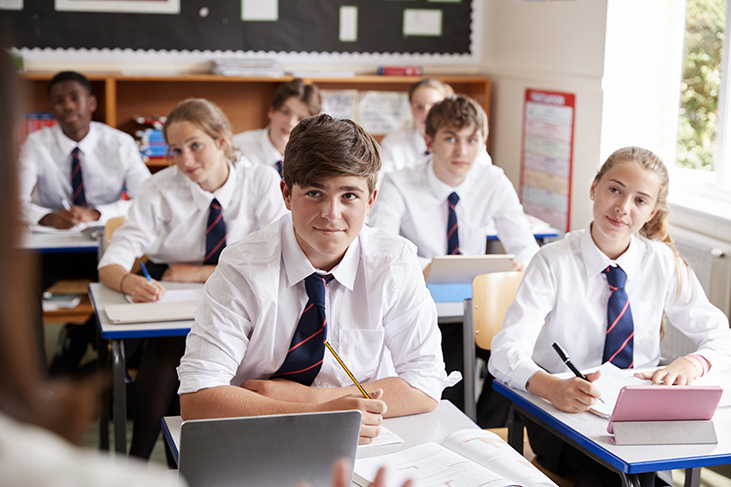 Adult Content on Other Social Media Platforms 
Tumblr is not the only social media platform that users can upload adult content onto. In fact, it is possible for children to accidentally stumble across explicit content on many other social media platforms, including apps like Instagram and Snapchat. The worrying truth is that this problem is unlikely to disappear overnight. Fortunately, most companies have methods in place to report, remove, and block adult content, so children are less likely to access explicit material. It is also against the law for any platform to host child sexual abuse material, and social media companies are usually vigilant in removing this content if and when it appears.
There has been some speculation that paedophiles who were drawn to the covert nature of Tumblr will now seek to establish a community on other social media platforms in lieu of Tumblr's ban on pornographic content.
Viral posts on Twitter have alerted social media users to the acronyms some paedophiles may be using to identify themselves in their social media "biographies". This has drawn attention to what appears to be a community of paedophiles who are connecting on social media in an attempt at normalizing their behaviour. Paedophilia is not acceptable and we encourage you to report any suspicious social media profiles that seem to be defending or enabling criminal behaviour or child sexual abuse.
How can I protect my children from accessing adult content on social media?
The internet will probably always be home to an abundance of adult content and pornographic material, but there are many ways that you can protect your children from accessing harmful content.
Parental control features on your computer, internet browser, and home internet provider will give you the option to block certain websites and to set a filter on explicit material. You should pay attention to the settings of your parental control features regularly and always ensure that they are enabled on every device your child uses. This includes games consoles, laptops, tablets, and mobile phones.
You should also speak to your child about what to do if they ever come across content that makes them feel uncomfortable or seems bad. Discuss the 'Report' button (every social media platform will have its own way of reporting, and we encourage you to do a quick Google search to find out how to use this feature on each platform) with your child and tell them that they will never get in trouble for alerting an adult to harmful content.
You should always reinforce the message that your child will not get into trouble for accidentally viewing adult content. It is a brave decision to tell an adult about any harmful content they might have witnessed or heard about on the internet.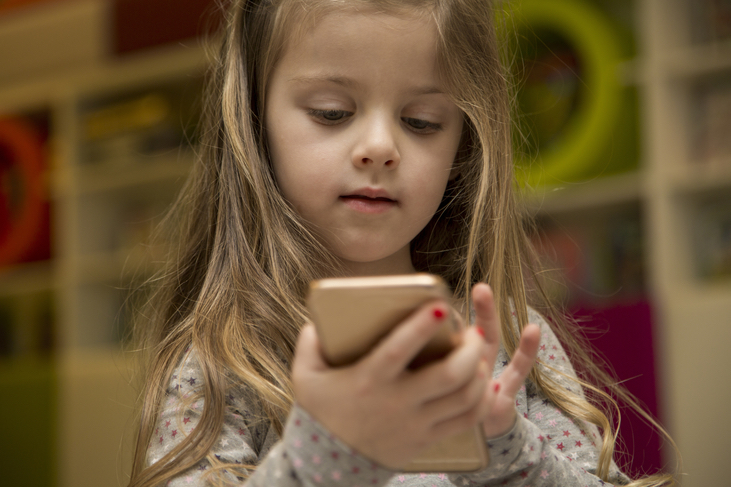 Want to learn more about online safety and safeguarding training?
If you are interested in learning more about the safe use of social media for kids, why not take our online E-Safety for Parents training course? It takes around 1 hour to complete entirely online, with the option to pause and restart your learning as many times as needed, and you can download a verifiable certificate immediately on successful completion. Please click here for more information about the course.
For further information about safeguarding training, please get in touch with the Child Protection Company by calling us on 01327 552030 or emailing help@childprotectioncompany.com today. Our offices are open from 9am to 5.30pm, Monday to Friday, and our friendly customer support team are always happy to answer your questions.