Do I need safeguarding training as a Childminder?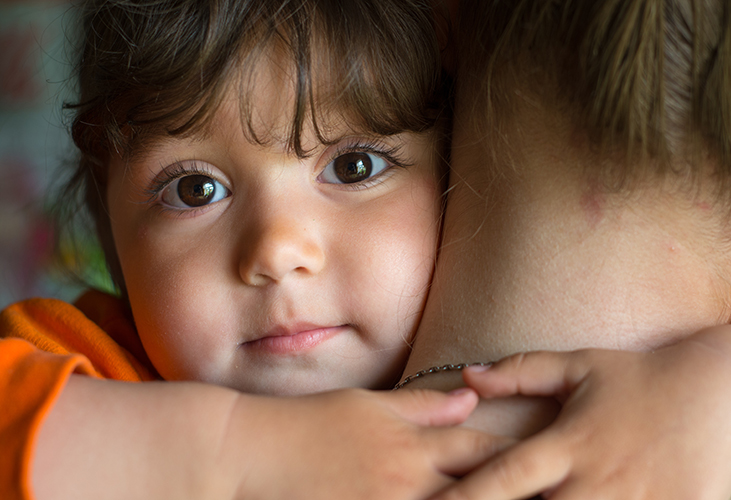 If you work as a Childminder or a Childminder's Assistant in the United Kingdom, it is likely that you will have already taken a safeguarding training course. Maybe you completed it online, or attended a face-to-face training session led by your local council. Perhaps you even took our dedicated Child Protection for Childminders online training course?
Safeguarding is a vitally important topic for Childminders. In your line of work, you interact with children and families on a daily basis, and this can put you in a prime position to notice if something seems out of place or suspicious. Child abuse and child neglect is more common than we'd like to think, and the signs are wide-ranging and often difficult to spot, so it's absolutely necessary that you are trained to know what to do and how to notice when a child is in danger. Like first-aid training, taking a safeguarding course could help you to save a child's life. Also like first-aid training, safeguarding certificates carry an expiry date, and when your certificate expires, it is absolutely necessary that you refresh your knowledge right away.
Are you up-to-date?
Before reading on, we recommend you check your current or previous child protection training certificates to make sure that they are still in date. Typically, a safeguarding training certificate will be valid for around 2 years, and once it expires you will need to renew your training immediately. If you haven't got a certificate from previous training, or if your certificate has expired, we recommend that you take our online Child Protection for Childminders training course as soon as possible. Without a valid, up-to-date child protection training certificate, you are failing to deliver an essential Ofsted requirement and this could cost you precious marks in your next inspection.
What is safeguarding training?
Safeguarding training is essential for anyone who comes into contact with as part of their work, whether paid or voluntary. By law, a child is defined as anyone under the age of 18, so even if you only come into contact with older teenagers, you will still require safeguarding training.
A good safeguarding course will teach you how to spot the signs and indicators of child abuse and neglect, as well as teaching you how to handle an allegation, where and how to report concerns, and broadly speaking, safeguarding training will empower you to protect the children in your care and prevent harm from coming to them. In a nutshell, safeguarding exists to promote children's welfare.
Is child protection training different to safeguarding training?
Child protection is part of the safeguarding process. While safeguarding is the name given to the overall process of preventing harm from coming to children, child protection is the name given to the process of safeguarding specific children who have already been identified as suffering or likely to suffer significant harm as a result of abuse or neglect.
It is common for 'child protection' and 'safeguarding' to be used interchangeably as names for training courses. You should pay close attention when booking or purchasing a training course to ensure that the course content includes information on both safeguarding and child protection. For example, our Child Protection for Childminders online training course includes a comprehensive overview of both child protection and safeguarding for Childminders despite using only 'child protection' in its title.
What do I need to do about other aspects of safeguarding and child protection training, such as online safety and the Prevent duty?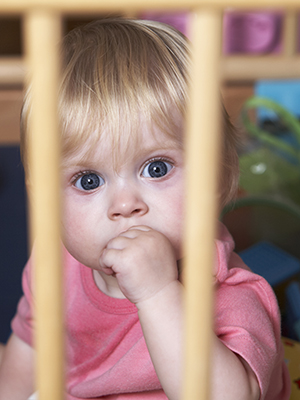 Our Child Protection for Childminders online training course has separate modules devoted to anti-radicalisation and the Prevent duty, as well as online safety (e-safety), which fulfils the safeguarding outcomes as specified by Ofsted. It is essentially three courses in one, saving you both time and money, and providing the best all-round option for Childminders' safeguarding training.
Do I need safeguarding training to pass my Ofsted inspection?
Absolutely, yes. Every Childminder and Childminder's Assistant needs to have an up-to-date safeguarding training certificate in order to score full marks in their next Ofsted inspection. It is not enough to simply say that you have done a training course—inspectors will want to see valid evidence of your knowledge, and the only way you can prove this is by presenting your current training certificate.
When you choose to train with the Child Protection Company, you get access to our dedicated online management system, which stores your training certificates electronically and allows you to download and print them at the touch of a button. It's the easiest method for keeping track of your training, and as an added extra, our online system will also send you an automatic email when your certificate is due for renewal, so you'll never have to risk getting caught with an expired certificate—handy! Learn more about the added benefits of training with the Child Protection Company by clicking here.
Can I take an online safeguarding course, or do I need to attend a face-to-face training session?
In the past, safeguarding training was difficult to access and the lengthy sessions weren't easy to digest. There used to be nothing worse than sitting in a room full of people and feeling like the information you were being taught hadn't quite sunk in, but being too nervous to raise your hand and ask the trainer because you didn't want to annoy the other learners.
Fortunately, those days are long gone. Online safeguarding training gives you a faster, more dynamic alternative to spending all day in a conference room jotting notes on the back of worksheets. With our online Child Protection for Childminders training course, you can take control of your learning and go at your own pace, from the comfort of your own home. Plus, our online training system works perfectly on smartphones and tablets, so you can learn on the go while picking the kids up from school or walking through the park too! There's no need to hang around on long waiting lists, or to spend stupid amounts of money on day-long sessions. Our online child protection training courses are accessible 24/7 from the moment you purchase your course, and they're much better value for money than face-to-face safeguarding training. Even better, our Child Protection for Childminders online course gives you all the information you need to know in just 2 to 3 hours, with the option to pause and restart training as many times as you need to.
In the majority of cases, Ofsted will accept online safeguarding training for Childminders as long as it is delivered by a reputable company and comes with a verifiable training certificate. We recommend our online Child Protection for Childminders training course as the best option. When you choose to train with us, you are choosing to train with a company that has trained thousands of outstanding UK Childminders for over a decade, and each of our training certificates comes with a reference number so that Ofsted inspectors can easily verify your training.
Please click here to learn more about our bestselling online Child Protection for Childminders course.
If you are still unsure about your safeguarding training options, or want to confirm that our Child Protection for Childminders online training course is right for you, please contact us by calling 01327 552030, speak to us on live chat, or email our friendly customer support team at help@childprotectioncompany.com. You can also contact your Local Safeguarding Children Board for more information about your local authority's safeguarding expectations for Childminders and Childminders' Assistants.