Dental Safeguarding: What do you need to know in 2020?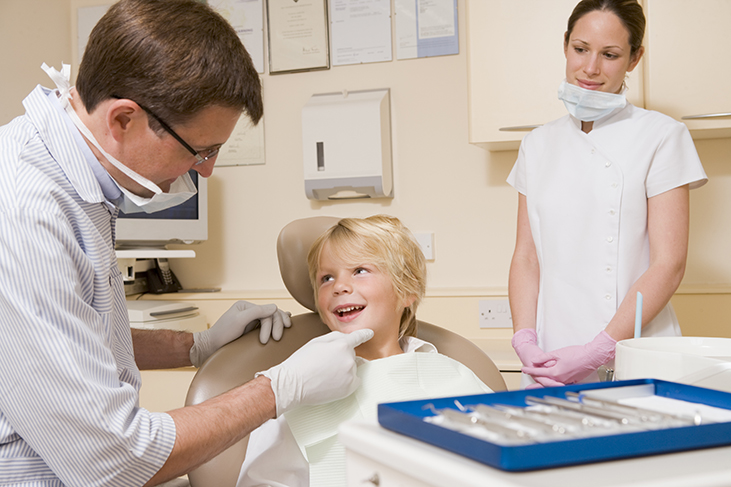 The end of the year is a great time to make sure all of your paperwork and admin duties are in line ready for January, and there's perhaps no responsibility more important in the modern dental practice than your dental safeguarding training.
You'll be inspected on safeguarding as part of your next CQC inspection, so it's best to be prepared for the New Year well in advance. That's not to mention, safeguarding can quite literally save lives. With the most up to date knowledge, you could be responsible for helping a child or vulnerable adult at risk and protecting them from harm.
With that in mind, what do you need to know about dental safeguarding in 2020?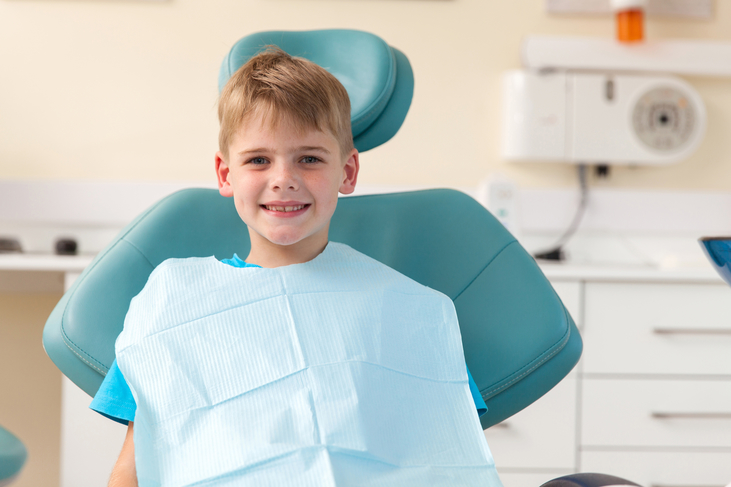 The signs and indicators of abuse
There are many different signs and indicators of abuse and neglect. A dental safeguarding training course will introduce you to these so that you can identity any areas for concern when interacting with patients and colleagues.
For example, you probably already know that missed appointments can often be an indicator of neglect, but would you be able to tell if the same child or vulnerable person was displaying signs of emotional abuse during their next visit to the dental practice?
Each type of abuse has associated signs and indicators that you need to know as a dental professional. Similarly, you need to be aware that anyone can be a victim or perpetrator of abuse or neglect, and this includes your co-workers and people you might least suspect.
Non-accidental injury sites
Closely connected to the signs and indicators of abuse, you will need to be aware of the most common sites for non-accidental injury. These are areas of the body that are not likely to be injured accidentally, e.g. when falling off a bike and grazing a knee.
It's unlikely that an oral injury will be accidental. Typically, oral lacerations, swelling, burns, and bruising are non-accidental or are the result of dental neglect—which could point to a deeper safeguarding concern.
If you would like a free non-accidental injury poster to display in your staff areas, please email us at help@childprotectioncompany.com and we will be happy to provide you with a printable PDF document.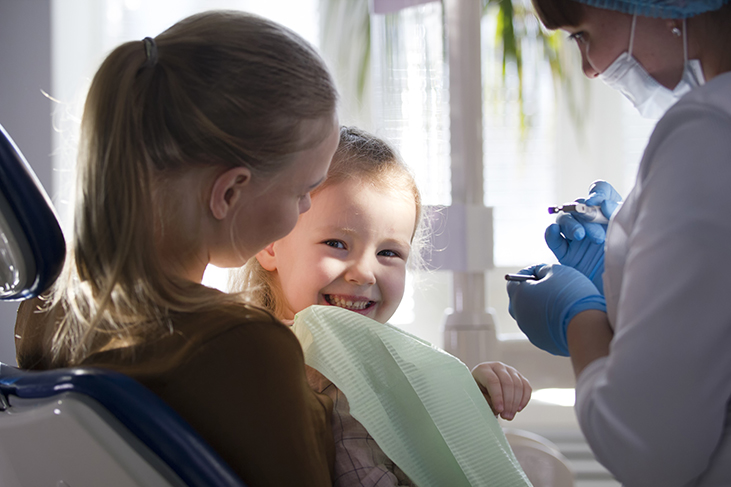 What to do if someone makes a disclosure
A disclosure of abuse can be distressing for both the individual making the disclosure and the individual who is being trusted with the knowledge.
If someone makes a disclosure of abuse to you, it is your professional duty to handle this information carefully and ensure that it gets referred to the correct authority. You must also be aware that sensitive information such as a disclosure of abuse should remain confidential to anyone who is not a safeguarding partner (i.e. the police, social services, local authority).
A dental safeguarding training course will teach you exactly how to handle any form of disclosure, including how you should react to the individual making the disclosure, and who your first point of contact should be.
How to report a safeguarding concern
Knowing how to report a safeguarding concern correctly is just as important as knowing the signs of abuse and neglect. After all, if your report doesn't get referred to the right team, there'll be no opportunity for social services, the local authority, or the police to intervene and investigate.
Of course, in the event of an emergency or if there is immediate risk of danger to an individual, you should not hesitate to dial 999 in the first instance.
However, most of the time, your safeguarding concern will need to be directed to the Safeguarding Lead in your dental team. In cases where this person is not contactable, you should follow the procedures outlined in your practice's safeguarding policy.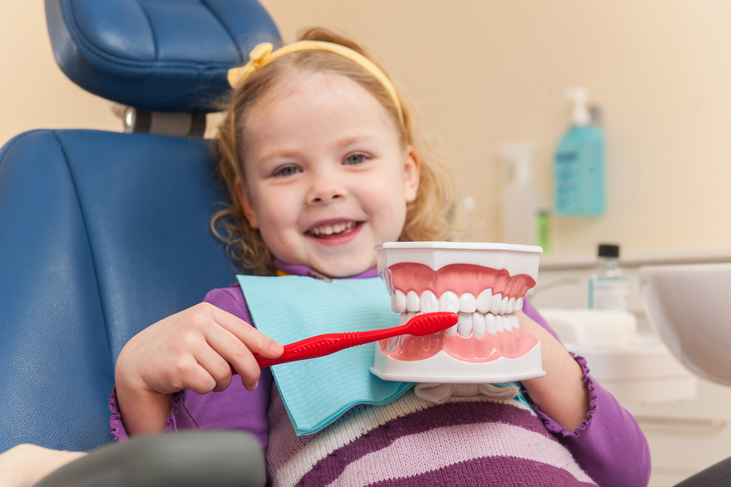 Where to find the safeguarding information you need, instantly
Every dental practice should have its own unique safeguarding policy, which should be kept in a file that is easily accessible to all members of staff and any contractors.
This safeguarding file should contain all the information you need in order to make a referral as well as any other useful contact information and helpful advice.
Alongside your safeguarding file, don't forget that you can always log in to your Child Protection Company account and re-read all the course content in your dental safeguarding training course if you have taken online safeguarding training with us. For the duration of your certification, all course content is accessible 24/7 to help you refresh your knowledge instantly, whenever you need to.
Want to brush up on your dental safeguarding knowledge?
Speaking of refreshing your knowledge…
The fastest and most effective way to hit all the marks for safeguarding when it comes to your next CQC inspection is to take a verifiable dental safeguarding training course and then apply the knowledge you learn to your daily practice.
Here at the Child Protection Company, we deliver accredited safeguarding courses to dental teams across the United Kingdom. Our dental-specific online safeguarding courses are recommended by the British Dental Association and each course is recognised as 3 hours of verifiable CPD under the General Dental Council Lifelong Learning Scheme. The best part is, you can take each of our courses entirely online in as little as 1 to 2 hours and print your verifiable dental safeguarding certificate immediately upon successful completion.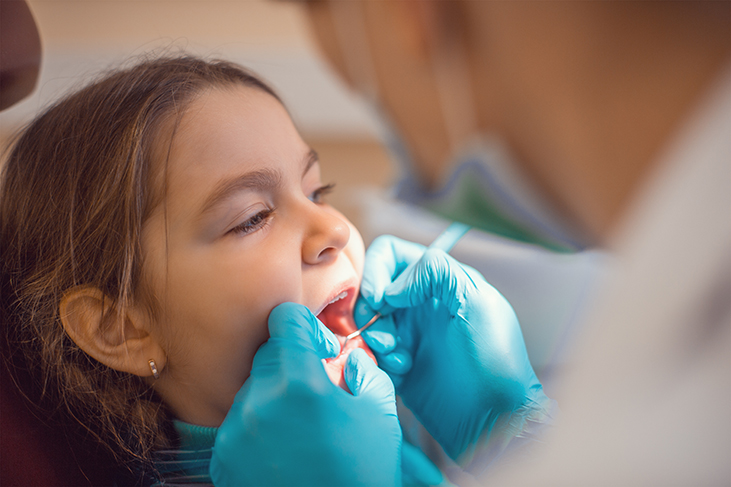 If you want dental safeguarding training that is easy to access, convenient for teams of all sizes, and written in line with the most current government and industry guidance, look no further. You can click here now to view our available online dental safeguarding training courses or contact our friendly customer support team today to arrange face-to-face safeguarding training for your team.
Get in touch with us by calling 01327 552030 or email help@childprotectioncompany.com. Alternatively, you can use the live chat feature on this website to chat to us during office hours.
The Child Protection Company offices are open from 9am to 5.30pm, Monday to Friday.