Children's Mental Health Week 2017
Did you know that one in five children will experience a mental health difficulty before they turn 12 years old?
This week is Children's Mental Health Week, a national event aimed at promoting awareness and support for children suffering with their mental health. Incredibly, 70 per cent of children and young people who experience mental health problems do not receive appropriate support to deal with these issues.
Some of the more common mental health concerns that affect children include depression, self-harm, post-traumatic stress disorder (PTSD) and eating disorders. The ability to recognise that a child is dealing with mental health problems can be a powerful tool in determining other risk factors in their lives. Events such as experiencing the death of a loved one, being severely bullied or abused, acting as a carer for a relative, or having a parent with mental health problems can all make children more vulnerable to experiencing issues with their own mental health.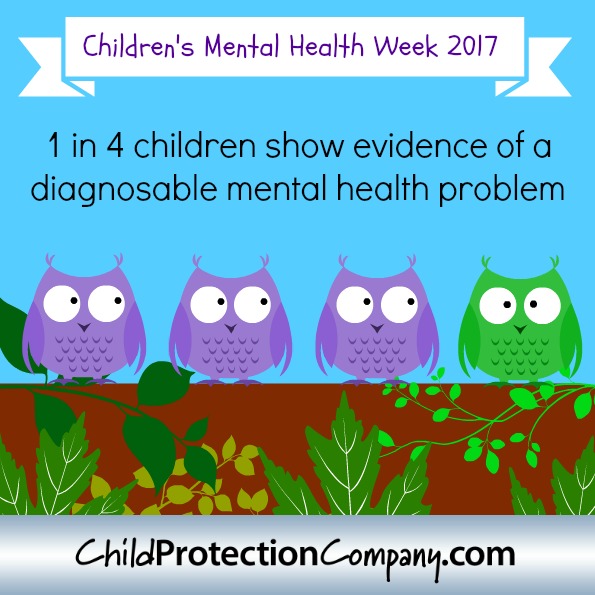 Concerns raised by children are often complex, but evidence suggests that mental health difficulties are less likely to persist later in life if children receive support at an early age. It is vital for those working in regular close contact with children to know how to spot the signs of poor mental health, and how to best support children experiencing them, before problems develop into issues that could become detrimental to their futures.
Would you know what to do if a child expressed concerns about their mental health?
For more information on Children's Mental Health Week, and to read tips for adults on how to support children's emotional wellbeing, visit Place2Be's website.
If you are concerned that you may not be equipped to deal with safeguarding concerns, we offer a range of online child protection training courses for anyone who works directly or indirectly with children, young people and adults at risk.