Children's author Stuart Spendlow on e-safety and PENGUINPIG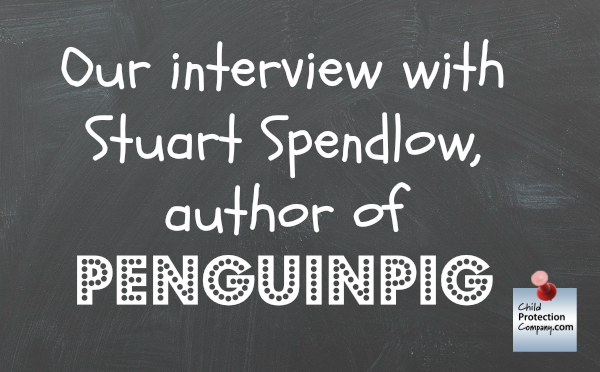 We met with children's author, Stuart Spendlow, to discuss the frustration of good reading material for young children on Internet safety. Here, he shares his thoughts on the issue and explains his reasons behind the highly acclaimed PENGUINPIG.
Online safety is a tough one. An area that can often seem greyer than anything written by E. L. James and one that never seems to be taken seriously enough until something goes horribly wrong. Which it often does. Words once spoken to me by blogging expert, John Sutton, regularly ring out when discussing online safety – "you don't teach a child to swim by showing them a video". What wise words of wisdom and truth, eh? The same words also apply very much to online safety – we can't cushion and protect children from every single potential danger out there, so we need to arm them with the skills needed to stay as safe as possible in all situations. Despite being easier said than done, it's a big step in an essential direction.
There's a stack of non-fiction reading material out there on the subject of Internet safety but, realistically, what young reader is going to sit down with a book called, 'How To Stay Safe Online'? The lack of good fiction around the subject is frustrating and it makes the jobs of KS1 teachers even trickier with the new Computing curriculum now in mid-flow. And that's really the reason why PENGUINPIG now exists.
During the summer tour with PENGUINPIG, we received huge amounts of praise from people of all walks of life. Even Claude Littner (the notoriously harsh, CV-obliterating guy from BBC's The Apprentice) loved the book and recommended it to schools, families and libraries. But amongst this overwhelming praise, I was astounded to hear a parent claim, "It's a great book but my daughter is only five so online safety isn't really an issue for her." Assuming that this little girl had attended nursery and was now mid-way through Year 1, she'd have had about two and a half years of using a computer and, undoubtedly, the Internet. She'd also have seen teachers accessing and using it, and she would have perhaps featured in photographs on the school website or blog. There's hardly any doubt that she would.
Now, I reckon that the excuse of 'my child knows more about technology than me' has long passed its days of being a somewhat acceptable excuse for negligence. There is absolutely no expectation on anyone to understand the ins and outs of every piece of ever-evolving technology. However, there is an expectation that parents learn of the potential, and very real, dangers of using the Internet and how these could affect their children. There is as much of a responsibility to teach children how to use the Internet safely as there is to teach them how to cross the road safely. And if we can find a way of doing that through something as encapsulating as reading, then let's do it!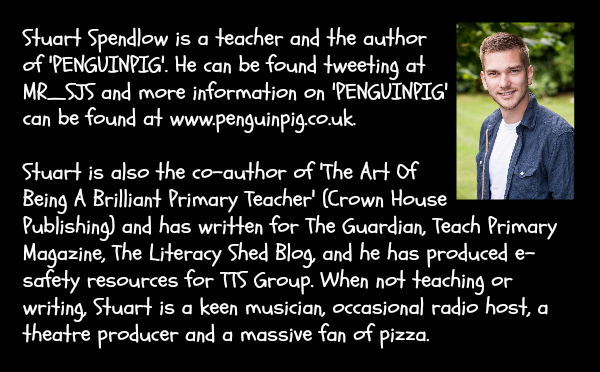 Don't forget, you can read our review of PENGUINPIG here.