Childhood bullying may have long-term effect
Physical bullying can take place in school, at home and even in leisure activity situations and we are all aware of how unpleasant it can be. Cyberbullying, where a victim is harassed through social media for example, is an area of increasing concern. In a 'switched on' world the behaviour can be extended beyond the school day and a child or young person can feel as if there is no escape. Bullying, whether in the playground or virtual, can turn a child's world inside out so it is vital that the adults who care for them know what to do when it happens because it would seem that the effects can be far reaching.
A recent study by researches from the University of Pittsburgh seems to indicate that incidents of bullying during childhood can have long-term effects. Over 300 American men took part in a succession of meetings starting in first grade (5-7 years) and advancing through to their early 30's. Although the results should be taken in context there does seem to be some indication that bullying behaviour can be linked to a series detrimental effects later in life.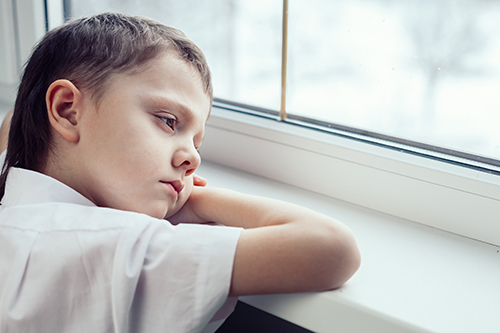 The test subjects who were bullied were more likely to grow up to have financial difficulties and were less optimistic about their future. The results also indicated that men who were bullies during childhood were more likely to smoke cigarettes, exhibit aggressive and hostile behaviour, and experience stressful circumstance.
As you are probably aware stress, hostility and anger can be linked to increased blood pressure and conditions such as coronary incidents and even strokes. The team who undertook the Pittsburgh Youth Study were specifically interested in the effect of bullying on physical health rather than mental health. While the results of the survey are not conclusive, if bullying is a factor in conditions such as stress it could well lead to commonly accepted physical stress related conditions. Additionally other factors such the increased likelihood of becoming a smoker or feeling ill-treated in comparison with peers are also related to the risk of cardiovascular disease.
Bullied children and the Bullies themselves appear to carry the impact of childhood bullying into later life. It seems clear then that the fast recognition and prevention of bullying could well result in a beneficial outcome in the future. In essence the research points to the effect of bullying staying with both the bullied and bully and affecting future well-being.
Our courses in online safety and safeguarding address the issue of online bullying and discuss the possible actions that adults can take in the event of a bullying problem. Only time will tell how severe the long-term fall out of cyberbullying will be and of course in the here and now it is a real issue, so the more we can do to stop it the better.