Does your child have a social media addiction?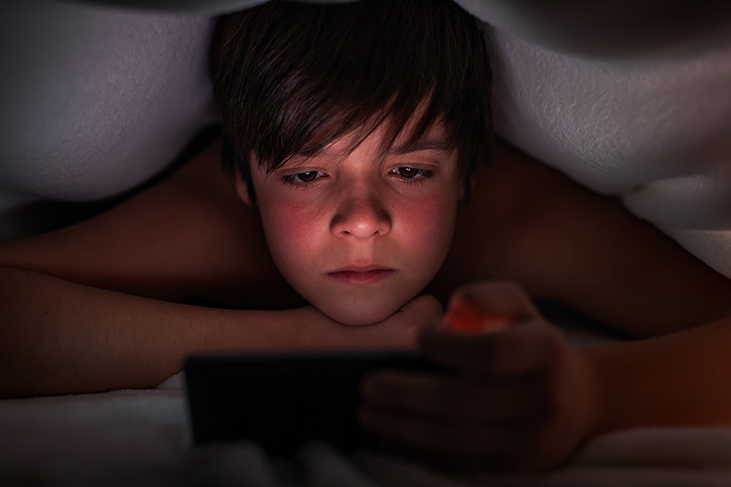 Does your child really have a social media addiction?
The internet – and more specifically, social media platforms in the form of websites, apps, and gaming forums – dominate the lives of young people. While there's still a large portion of the population who are entirely disconnected from the internet, the vast majority of young people have the internet strongly embedded in their lives, to the point it has become a new plane of reality for them.
This is the issue. No matter how difficult it may be for us to understand or relate to, for the younger generation the internet is just as important as real life. Meeting up with friends after school has been substituted for an ongoing Messenger chat, a FaceTime call, or an online gaming session. Snapchat 'streaks' and Instagram 'likes' are important means of validation to young people. TV has been replaced with YouTube for many teenagers, and Twitter offers an outlet for emotions and bonding with likeminded individuals over mutual 'fandoms'.
Social media has become an addiction for a large portion of the young generation. It is a constantly active source of entertainment, news, education, friendship, creativity, and offers so much to the user that it can be difficult to fully switch off. You'll probably be familiar with the complaint that young people are "glued to" their phones, and that this addiction has overtaken their "real" lives.
Has social media really become addictive?
Of course it has. Social media is designed to be as addictive as possible; every function is developed to keep users online for as long as possible. This increases the income for big social media companies and their investors, so the more addictive features they can include on popular social media apps, the better. A recent article by the BBC explores how social media giants like Facebook and Instagram tap into this "addiction" in order to make money.
With that said, it simply isn't right to deny young people access to social media on the grounds that it is "bad" or "addictive". For all of its weaknesses and dangers, when used safely, social media (and the internet in general) can deliver some wonderful, life-changing opportunities in the lives of young people. Think of the countless YouTubers who have forged multi-million-pound careers as social influencers from starting out posting "vlogs" (essentially, a video diary) of themselves online as teenagers. What about the thousands of teen writers who have written many novels and earned publishing deals simply from publishing chapters of a story on social media?
It's not all bad!
The truth of the matter is, when used safely and for the right purposes, social media isn't such a bad thing for young people to be involved with. In fact, it can actually be quite an important resource for their future careers, a fantastic educational resource with unlimited access to pools of information, a valuable social platform on which to grow real-life friendships, or, at its most basic, just a great way of keeping connected with friends and family.
So, the question remains: How can you tell if your child is addicted to social media?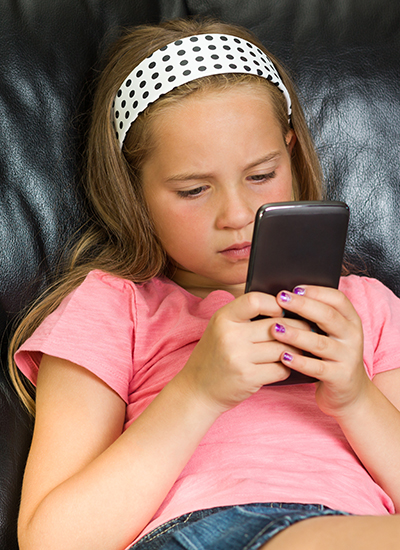 Everybody has a different answer. For many parents, it's annoying enough that their children insist on bringing their phones with them to the dinner table, and they might argue the case that they are addicted to social media because they can't watch a film without scrolling through their Instagram feed too. But is this really addiction, or just the inherent multi-tasking nature of a child born in Generation Z?
Warning Signs
Coming back to reality, no matter how much time your child spends online each day, your concerns are probably valid if their social media consumption is impacting on their real lives in a negative way. For example, if your child regularly loses sleep because they are too gripped to their screen, this could indicate that they are spending too much time online. Likewise, if they are frequently caught using their phones in the classroom, or if you feel that they might be turning down invites to socialise with friends or family because they would prefer to stay home and use the internet.
There are many warning signs that a young person might be spending too much time on social media, so use your informed discretion to decide whether or not action needs to be taken. In most cases, removing your child's access to the internet completely (e.g. by confiscating their phone or laptop) will not help and will instead force your child to seek alternative ways of getting online. This could compromise their safety and well-being.
We encourage parents who feel their children might be spending too much time online to sit down and speak about the matter with their child. Remain calm, and explain clearly why their internet habit might be causing a real issue. It is important to always work with your child to help them, rather than making them feel like there is something wrong with them.
Learn More
We offer a dedicated e-Safety for Parents online training course, which gives a detailed explanation of all the most popular social media platforms and their features, as well as providing advice and information for keeping your children as safe as they can be online. For more information about the course, please click here.