Can I take online child protection training?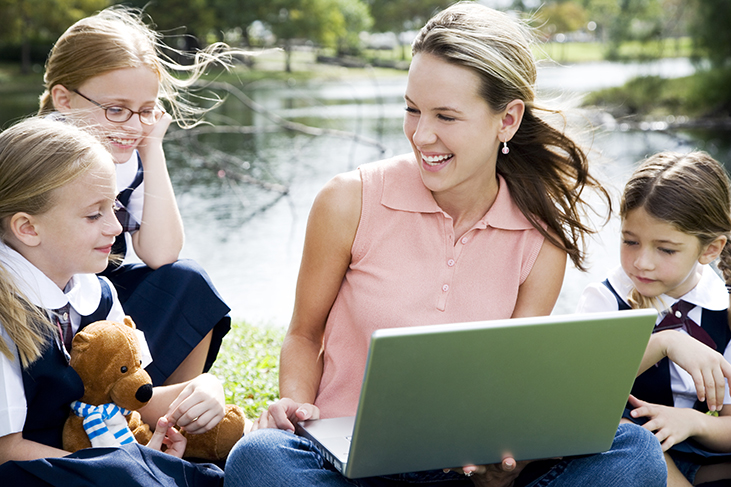 A common question we hear in the office at the Child Protection Company is, "Can I take online safeguarding training?" This topic remains a grey area for many professions, but for others, the answer is clear and simple: Yes, online training is perfectly acceptable as an alternative to face-to-face training sessions.
The question is, which answer applies to you?
Education staff
If you work in a school, college, or early years setting, it is highly likely that our Safeguarding in Education or Safeguarding in Education: Early Years online training course is suitable for you. There are sometimes circumstances that might mean our online training alone is not acceptable (for example, in situations where a local authority requires you to take a specific training course), but the Child Protection Company trains over 1,500 schools in the UK, and our online courses have seen schools pass their Ofsted, Estyn, ISI and equivalent inspections with flying colours.
Childminders
Generally speaking, if you are a Childminder who does not have additional responsibilities for other Childminders or specialist areas, our online Child Protection for Childminders training course is acceptable training. We've designed this course to be a suitable alternative to face-to-face training, and a convenient way of achieving all your required learning outcomes in preparation for Ofsted inspections.
If you work as a Nanny, you might be interested in our Child Protection for Nannies online training course.
Equestrian staff
We've recently released 3 brand new equestrian online safeguarding courses in association with the British Equestrian Federation. There is still a rule for all equestrian professionals (e.g. riding instructors, safeguarding officers, etc.) to attend a face-to-face BEF training course within the 3 years prior to taking an online course, but these courses are the recommended option for refresher training.
Our Equestrian Basic Safeguarding Awareness online course gives a great overview of safeguarding for volunteers, helpers, and riding centre staff. Meanwhile, our Equestrian Advanced Safeguarding training course is the best choice for riding instructors and coaches. Owners and managers of riding centres, as well as the designated safeguarding officer, should select out Equestrian Advanced Safeguarding for Safeguarding Officers online course.
Dental staff
If you work in a dental practice, depending on your role, our Introduction to Adult/Child Protection and Further Adult/Child Protection online training courses may be a suitable alternative to costly face-to-face training. Our courses are each worth 3 hours of verifiable CPD under the General Dental Council Lifelong Learning Scheme, and they are recommended by the British Dental Association. You should always check with your line manager, local authority, or NHS Trust before purchasing a training course, to ensure that it matches the learning outcomes required of you. For more information about safeguarding training for healthcare professionals, please visit our dedicated page.
Don't fall into any of the above sectors?
If you don't fit into any of the categories above, it may be worth browsing our website to find a dedicated sector page for your area of work, or reading about each course on the individual course pages.
Generally speaking, online courses are an acceptable method of safeguarding training for most sectors, and our courses in particular have been developed to fulfil the expectations of current government and industry legislation and guidance – but you should always check with your line manager, local authority, or inspecting body before purchasing to ensure that you are receiving the correct level of training for your unique role.
To help you decide which online training course is the best option for you, please visit our Which Course? page.