Brilliant Blogs for Teachers: character and personality, Lego WeDo 2.0 and a missed opportunity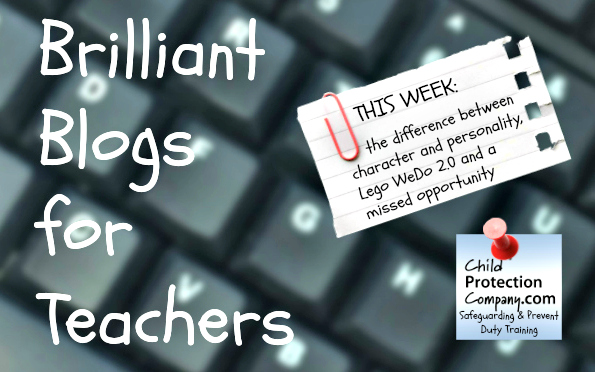 How's your week been? Are you ready for the weekend? Before you head home, don't forget to check out my weekly roundup of useful, interesting and entertaining education content…
The Learning Spy provides an insightful discussion on the Sutton Trust's recent report on character education. Read it here.
If you attended BETT 2016 last week, you may well have seen the Lego WeDo 2.0 kit for primary school children. If not, take a look at what The Whiteboard Blog has to say about it here.
The final blog this week comes from John Tomsett and is an entertaining read on his 'missed opportunity' with David Beckham. Check it out here.
If you write an education blog and would like to see it featured on our weekly 'Brilliant Blogs for Teachers', drop me a line on help@childprotectioncompany.com