Brilliant Blogs for Teachers: Behaviour management, saying no and the art of gratitude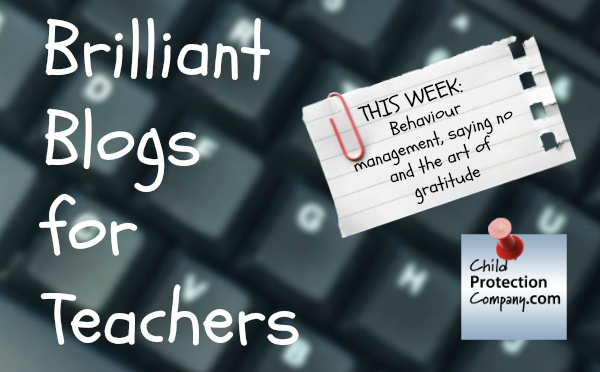 As ever, there's a wealth of great information out there on teaching-related issues.  This week, my favourite posts look at behaviour management, saying no and the art of gratitude…
Teacher Geek offers some real common-sense advice in her blog on Post-Holiday Behaviour Management 101. Definitely worth a read at the start of a new term.
It's easy to become overwhelmed by all the extra roles and responsibilities we take on as teachers. This blog from Stack of Marking explains how difficult it can be to say 'no', but just how important it is to do so at times!
And finally, have a look at this post on Pragmatic Education about showing Gratitude.
Have a great weekend!