Bear Grylls thinks schools should offer more practical subjects
The Eton-educated survivalist, outdoors adventurer and TV presenter Bear Grylls has admitted he struggled in school and wishes he was taught more practical subjects.
Bear Grylls has reportedly said, at a global skills conference in Dubai that he wasn't very good at school and he struggled a lot with confidence as a teenager. He told listeners that schools were often guilty of overlooking students in favour of celebrating "the good-looking guy, the sporty guy or the academic guy".
"When I was at school the people who were brilliant at school were often disasters in life because they missed the one thing that really matters in life, which is called the fight. The great people I know at life often struggled at school."
Grylls, now 42 years old, said he had learned many important lessons "by mistake" over the years and wishes school had taught him more valuable skills such as how to keep fit, how to eat healthy food, how to lead a team and how to communicate with people. "A bit of entrepreneurial stuff or citizenship – all of this sort of stuff – a bit of tax, a bit of legal," he said.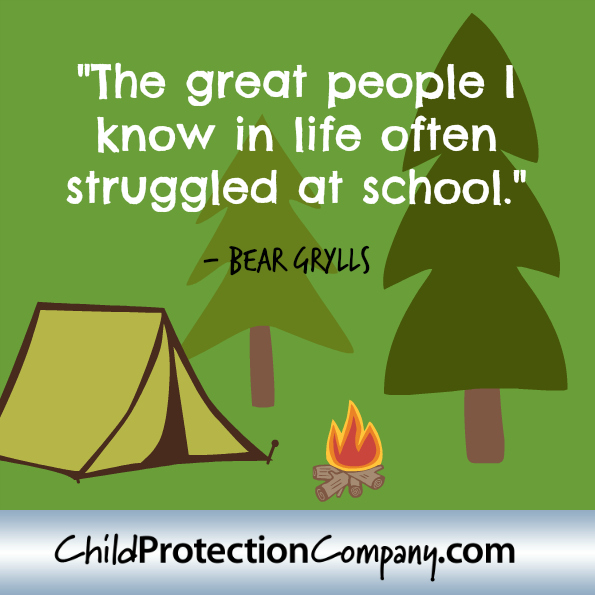 He urges parents and teachers to limit the time children spend online, or on mobile devices, and instead to encourage them to play outside in nature's "great outdoor playground", which he claims is better than any device. "It's not about money," he claims. "You can do it in a garden. But it comes from us. And it's difficult sometimes because we are all busy. But it's worth it, especially if that is our mission."
Grylls said that many of the problems he encountered in school as a youngster seemed to be repeated with his own children, and he believes the "struggle" of learning real-life skills not taught in the classroom was what made many people successful upon leaving education.