A safeguarding training solution for UK schools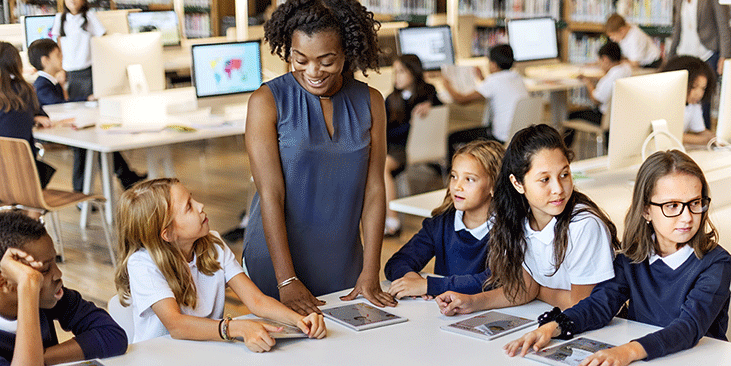 Having an up-to-date child protection training certificate is not only necessary to ensure that your knowledge of policies and procedures is accurate, but it is a requirement in order for your school to get top marks in its next Ofsted, Estyn, or ISI inspection.
As a member of school staff, you will already have some awareness of how rapidly safeguarding training guidance and legislation is refreshed and updated. Your safeguarding training certificate needs to be reflective of these changes. It is simply not enough to have an out-of-date child protection training certificate when an inspector calls—they will want to see evidence that you and the other members of staff in your school take safeguarding seriously, and that you are responsible for your own knowledge of legislation, guidance, procedures, and that you can implement the knowledge learned from your child protection course in daily practice.
School staff should also maintain an awareness of their responsibility to have up-to-date Prevent training and e-safety training. These are two equally important areas of safeguarding where Ofsted, Estyn, and ISI inspectors will want to see evidence of training.
The Child Protection Company has created a fantastic solution to what could otherwise be a big demand on staff time, and a large expense for the school. Our Safeguarding in Education online training course is essentially 3 courses in 1, covering child protection, Prevent training, and online safety. Escape the hassle of hiring a trainer to come to your premises and take your safeguarding course entirely online instead—and on your own time! With the option to pause and restart your learning, and with 24/7 access to our online training system, we empower school staff to take control over their own training.
When you choose to train with the Child Protection Company, you are choosing a company that is dedicated to making safeguarding training simple. Schools have access to our online management system, where admins can keep track of all staff on the register who have yet to complete their training. You can also send emails direct to staff via our system, and set up automatic reminders so that nobody is ever caught with an expired safeguarding certificate.
For more information about our Safeguarding in Education online training course, please click here. If you would like to discuss your training needs with a member of our friendly customer support team, please email help@childprotectioncompany.com, or call us on 01327 552030 today.