E-Safety Conference – a great success
The e-Safety Conference hosted by the ChildProtectionCompany.com, last month, has received some great feedback from delegates. The conference theme was Ofsted and e-Safety in schools, with most of the attendees being teachers or ICT leads in schools.
Comments from delegates on how the day would help them improve their role included:
In supporting other teachers and involvement of students
Helped me identify what we need to do in our school to safeguard our children
Gave an impetus to bring together e-Safety process into cohesive plan
More confident to push different aspects of technology and see e-Safety as an enabler
Raised awareness particularly of Ofsted and elements of good practice.
Gave a greater understanding.  Able to inform rest of team and colleagues
Steve Dadd, Head Teacher, talked about how e-Safety has been tackled in his school and brought some of the students along to share their understanding of the issues.  This was a very well received session prompting lots of questions and discussion from the audience.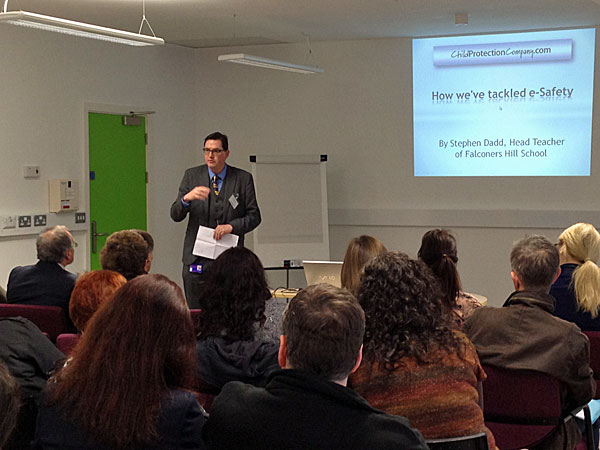 All delegates received a free trail of our e-Safety for schools and our e-Safety for Parents online courses. For more information on these training courses, and on how the ChildProtectionCompany.com can assist schools to gain outstanding e-Safety provision, click here to go to our e-Safety for schools pages.