Safeguarding in Education: Early Years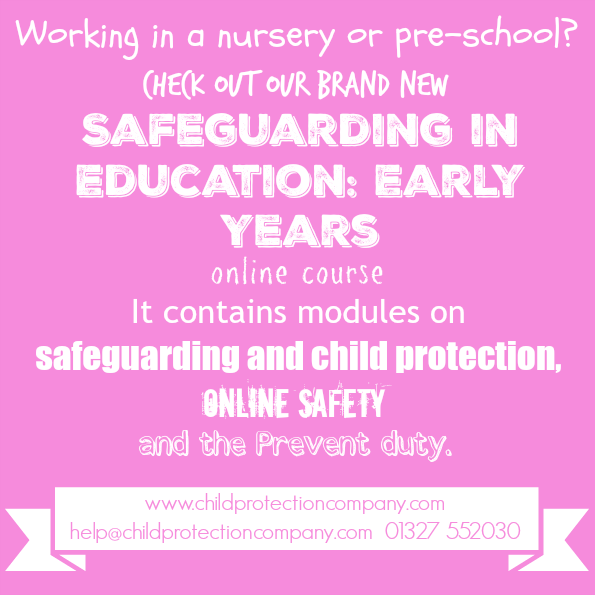 In September 2015, we launched our Safeguarding in Education online training in order to meet the requirements of Working Together 2015 and the introduction of the Prevent duty.  Proving an instant success, it soon went on to become one of our best-selling online courses.  We are therefore, very excited to announce that, due to popular demand, we have now released our brand new Safeguarding in Education: Early Years course.
Designed to meet the safeguarding needs of those working in the early years sector, the course also contains the updates made in Keeping Children Safe in Education 2016.  There are also variants available suitable for England, Scotland and Wales.
The course includes modules on safeguarding and child protection, online safety and the Prevent duty.  Knowledge is delivered through a range of information, scenarios and questions.
To find out more, click here or email us at help@childprotectioncompany.com.