When you purchase online safeguarding training from us, you'll also be able to use our unique online management system.  This is the perfect way to monitor your staff's training progress and keep an online record of their certification.
That's not all…other features include: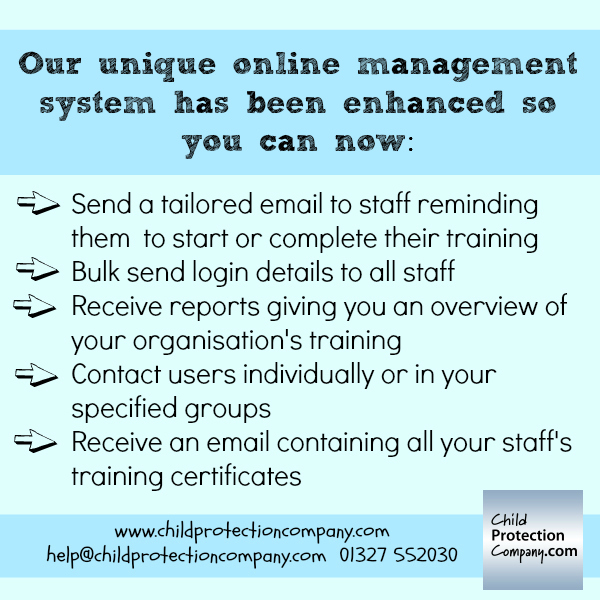 To find out more about our range of online safeguarding training, visit our website, drop us a line on help@childprotectioncompany.com or call us on 01327 552030.