New year, new staff: you'll need safeguarding training
With all the excitement of starting the new academic year, why not make providing your school with high-quality, rigorous safeguarding training an easy decision?
Rather than using the September training day to get all staff sat in the school hall listening to presentation on child protection, make the switch to online training.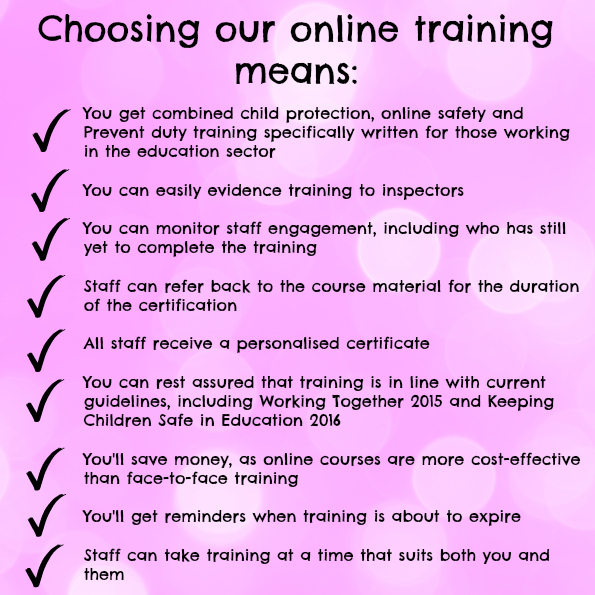 To find out more, get in touch on help@childprotectioncompany.com or call us on 01327 552030.