New updates to our Childminders course…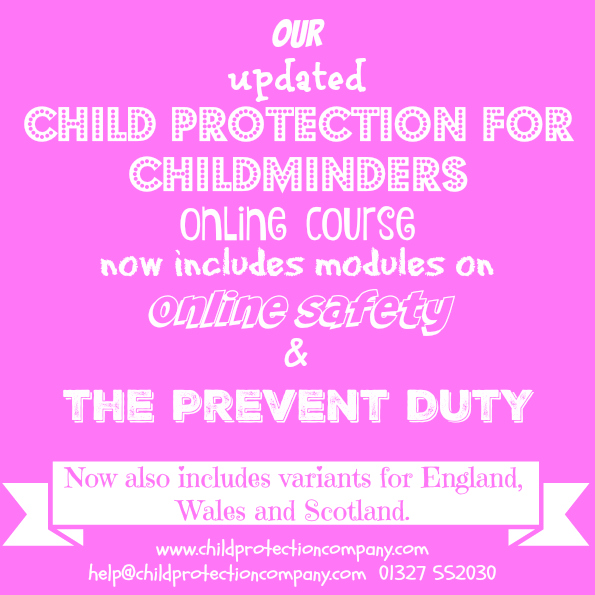 Our online Child Protection for Childminders has undergone a number of changes…
We have made a few updates to the course and have developed it further by adding two additional modules covering online safety and the Prevent duty.
Childminders need to be aware of how to keep the children they care for safe online and how to minimise online risk.  As some childminders care for older children, it is also important to consider the impact of issues such as online bullying.
Childminders also need to be aware of their role under the Prevent duty and how to recognise the signs and indicators of children who are potentially vulnerable to radicalisation.
The course now has variants suitable for England, Wales and Scotland.
Essentially, now 4 courses in 1, the online training will take around 1.5 hours to complete but can be paused and restarted at any time to fit round your busy schedule.
To find out more or to purchase this course, visit our website now.